Manchester United's dressing room has some strong personalities in the likes of Bruno Fernandez and Harry Maguire. Fernandez is known to confront players on the field if they are not fully involved in the game. You will be surprised to know that they are not the strictest names in the dressing room.
Nemanja Matic has emerged to be the most strict player in the dressing room and the most staunch disciplinarian. Nemanja Matic is so no nonsense that he fined the team captain Harry Maguire for simply having his phone in the training complex. Maguire had no choice but to pay up despite holding the most authority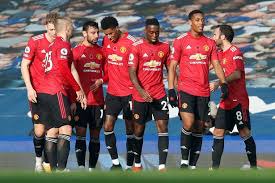 .
Maguire and Matic are part of disciplinary committee formed and constituted of players to ensure their is order at the Manchester United training complex. This ensures that all the players are adept at time keeping and avoids lapses in concentration as well as distractions.
Content created and supplied by: Bikojunior (via Opera News )