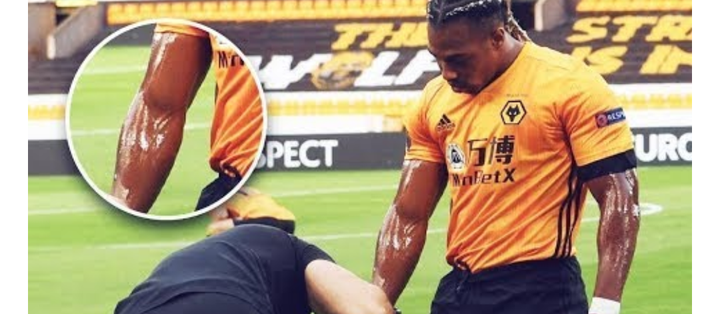 Adama Traorè is a fearsome player who plays as a winger or wing-back for the Premier League club Wolves.
But recently this star got people talking because he puts baby oil on his arms. Is it because he wants to look like a bodybuilder?
Wolverhampton winger is a very fast player. The only way for some players to stop him is to grab him. So Wolverhampton came up with a very clever trick.
He dislocated his shoulder against Tottenham Hotspur in 2020 and this was extremely painful.
Putting the shoulder back in place is particularly painful.
Lubricating his arms makes it harder for opponents to grab him and this helps him avoid more injuries.
Ever since he started using baby oil Adama Traorè rarely gets injured.
His last big injury occurred at the start of 2016, a Metatarsal fracture that kept him out of the game for 91 days. A few weeks earlier, his calf forced him out of the game for 25 days.
Despite having a physique that resembles that of a bodybuilder, Adama says that he doesn't do work out adding that it's genetic.
Content created and supplied by: Stephinej (via Opera News )