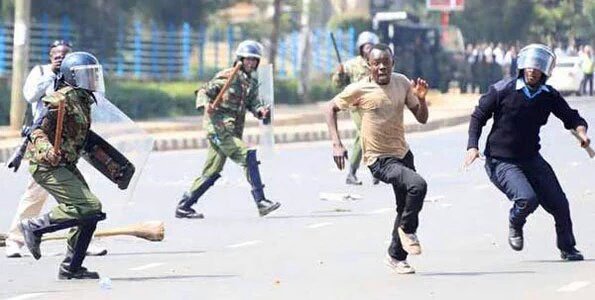 When it comes to some of the unexpected scenes involving the those enforcing orders and ordinary citizens, Kisumu County always comes first to the minds of many.
This has been observed for over a decade especially during election violences which had happened in the country before.
However, for today's scene which has come to hit the most headlines is somehow different to the store obvious ones when the law enforcement offers come to disagree with ordinary citizens.
City council Askaris have been been captured on cameras dragging a woman on the ground as they speed off with their car, something which many Kenyans have really condemned online.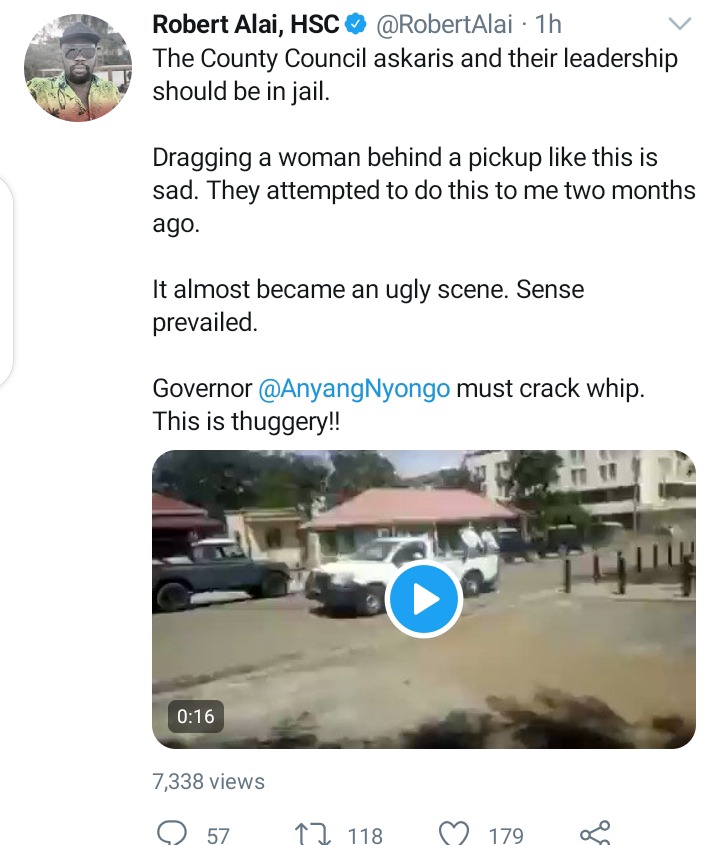 From the video itself brought online by Kenyan famous blogger Robert Alai, Boda boda riders are heard condemning the act while trying to make unsuccessful efforts to rescue the struggle woman tied and being dragged on the ground.
A section of Kenyans too have gone ahead to social media platforms to condemn the act as they call it inhuman and lack of respect to women.
Below are some of the reactions;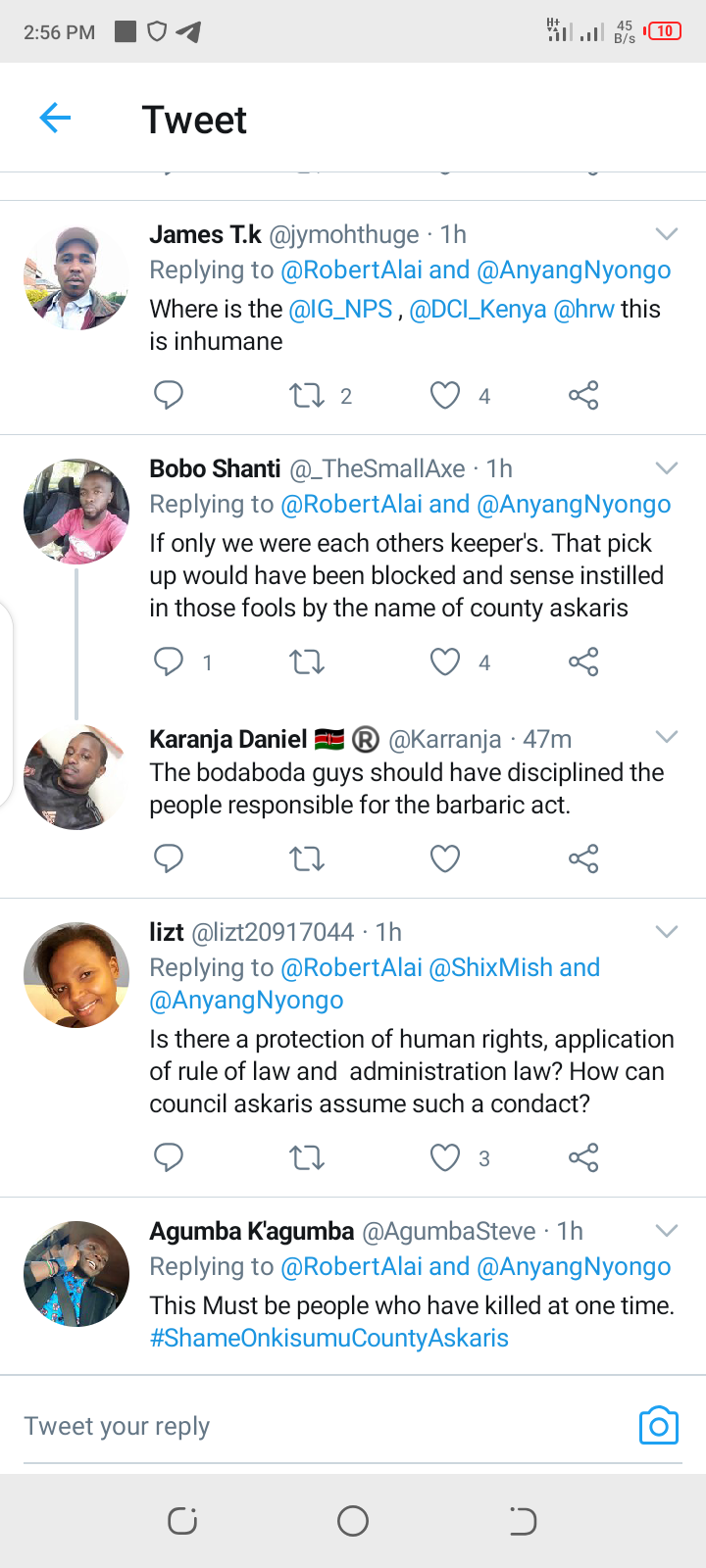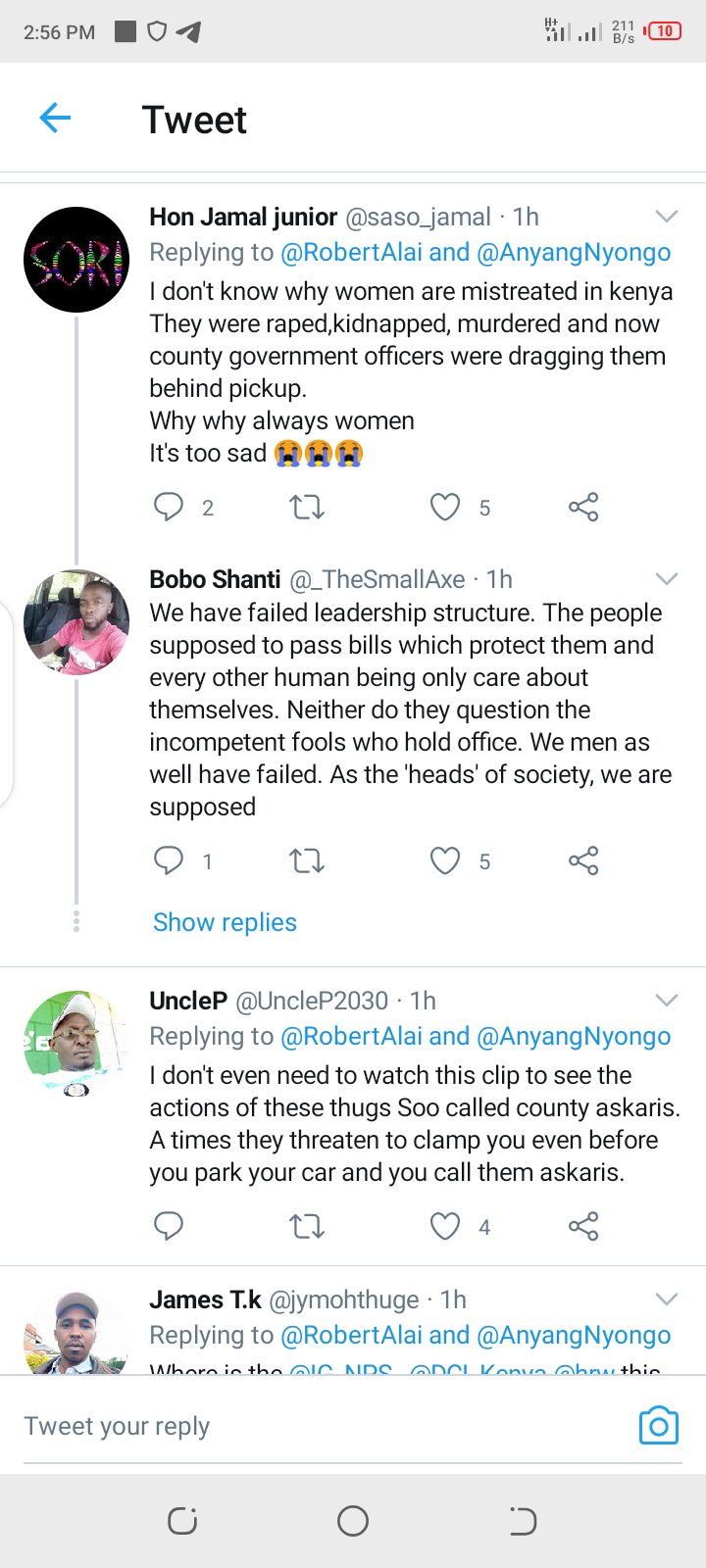 Content created and supplied by: JM.MENDOZA (via Opera News )