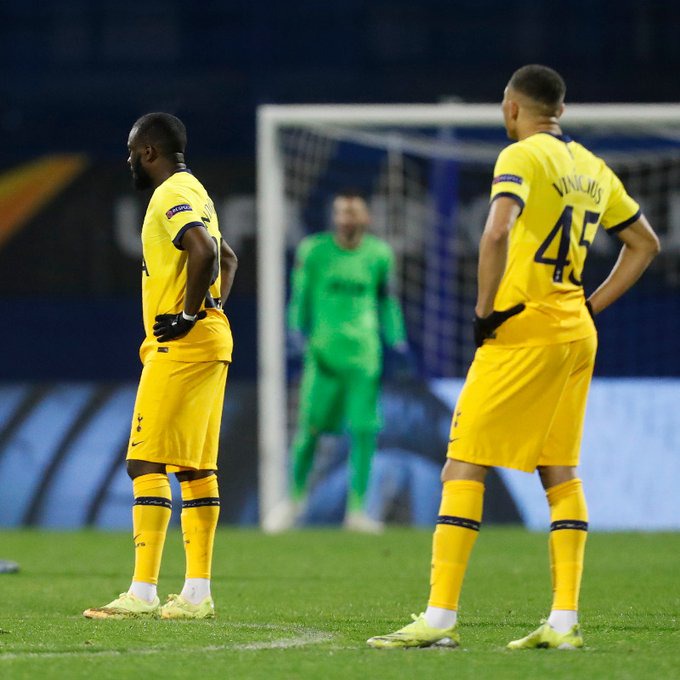 Yesterday was another night for football lovers where they watched their teams go down into action. For Tottenham fans, it was not a fovouring one. This is after their team was knocked out of the Europa League competition by Zin Zagreb.
In the first league meeting of the two teams, Kane was able to strike a brace and keep his team one step to quarter finals.
It was a long night for Tottenham after Mislav orsic's denied them a spot in the quarter finals of the competition. Mislav scored a brace in normal football minutes which equalised the aggregate to 2-2 sending the match to extra time. In 106 minute, Mislav didn't disappoint. He scored another goal for his team making the aggregate to 3-2.
Mislav stunning hat-trick were the only goals in that match .After the match, he was named man of the match.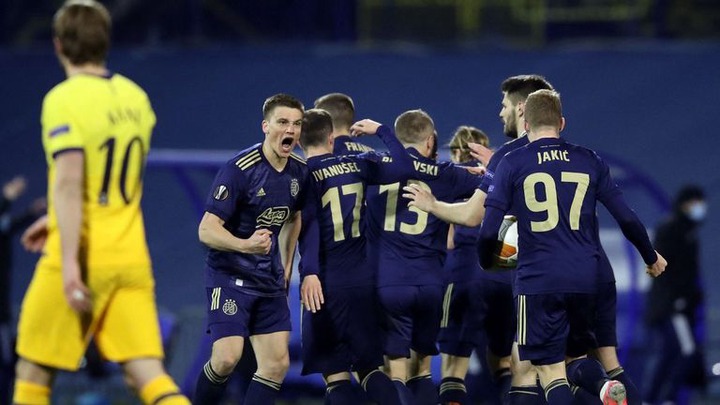 Above are Zin Zagreb players celebrating Mislav Orsic's third goal at extra time.
Tottenham were unable to reply to the goals even after Gareth bale was brought in to make a difference. We expected them to bounce back the defeat at Emirates on Sunday but the same results were experienced.
Tottenham players ratings.
Lloris-6, Aurier-6, Sanchez-6, Dier-6, Davies-6, Sissoko-5, Winks-5, Lamela-6, Alli-6, Moura-6, Kane-6.


Content created and supplied by: Bonnie4 (via Opera News )