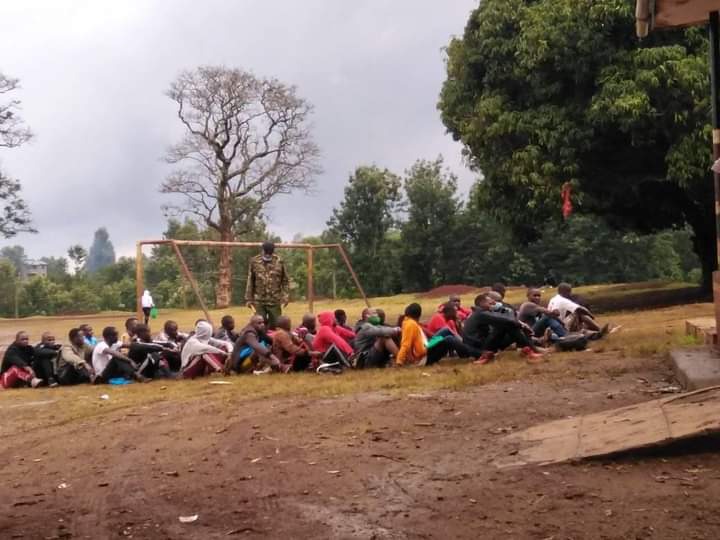 Embu East youths call for nullification of National Police Service Recruitments noting questionable gaps
Angry youths that showed up for the National Police Service recruitments in Runyenjes Stadium have raised concerns calling for the nullification of the whole thing in the entire Runyenjes & Embu East Sub county at large
This follows a series of complaints by a number of the participants who have termed the exercise unfair following their experience with it where 8 recruits secured a position to serve with the Service.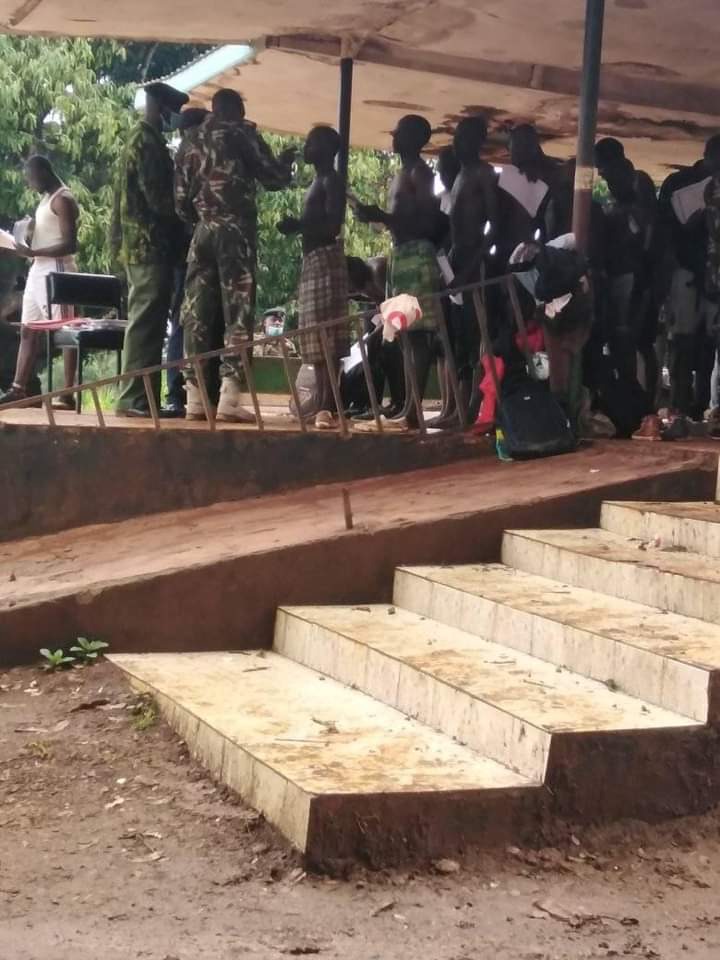 The exercise kicked off today Monday 22nd February at around 9 A.m was not complete by 12.00 A. m midnight, recruits being forced to stay in the cold in the muddy stadium following the days beehive of activities among them a 8 lap round the stadium.
This late finish made many believe that something fishywas under way calling for a repeat of the process.
They have questioned on how such an event could take this long after exposing them to the rain during the day following a heavy downpour that was experienced in the locality thus risking their health and education certificates.
This comes amid complaints by ladies as none of them was offered a chance to participate moments after their arrival where it was announced that there were no slots for them.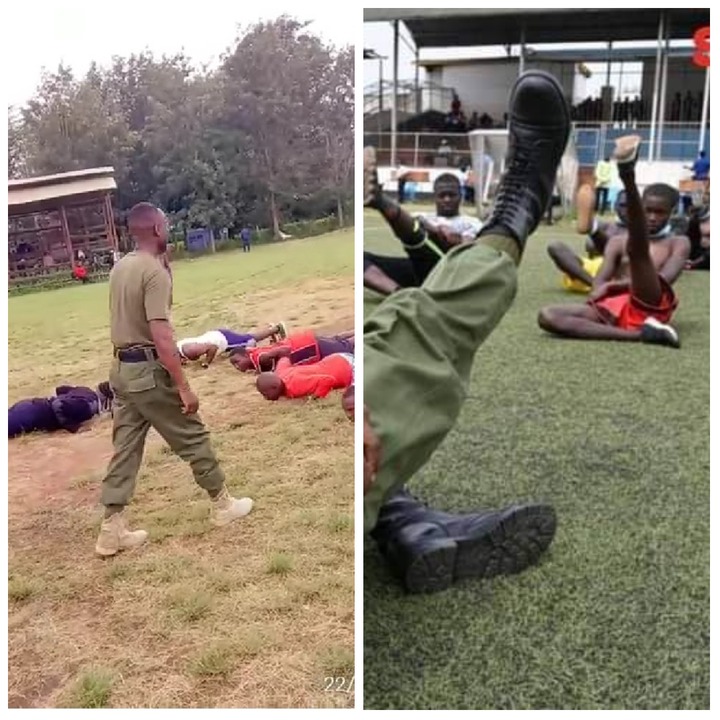 Noting it as the second recruitment in a span of two years without a slot for ladies with the service, they have called for equal opportunities and gender equality in ensuring fairness
A large number of youths close to 300 had showed up for the recruitment following National Police Service Commissioner Naftali Rono visit to the area earlier on promising them a free and fair exercise.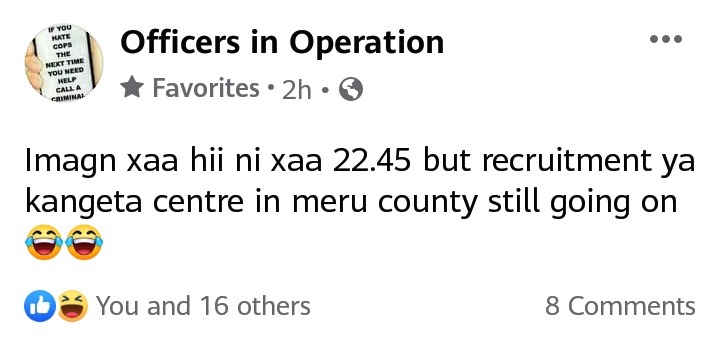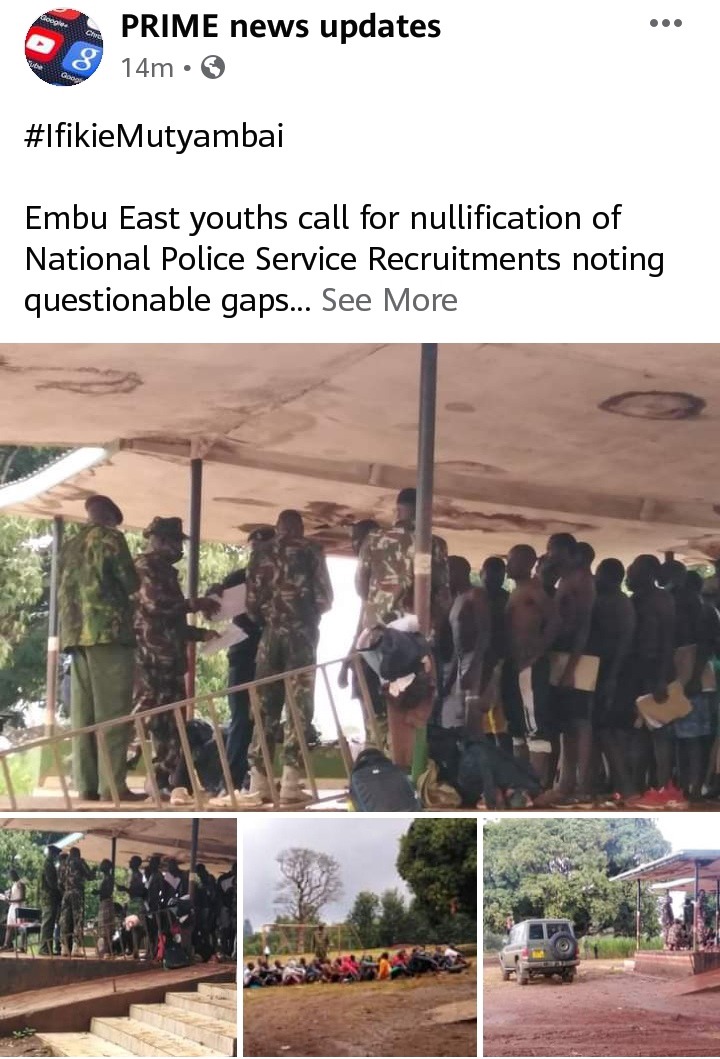 #IfikieMutyambai
#IfikieRono
Content created and supplied by: AngelNewz (via Opera News )