Football has been one of the greatest games that has moved the world. It has transformed lives. Many people who never had dreams today are superb. Every time we hear of a weekend , our joy for English Premier league, Kenyan Premier league, Bundesliga, Serie A can not be hidden. We always cherish having those moments when we see men on the pitch.
This weekend comes with a couple of games handy. Every man is trying to make ends meet. Betting being a legalized thing for 18 years and above individuals, has seen many people improve their lives through monies they win.
English premier league teams like, Manchester United, Manchester city, liverpool, arsenal ,Tottenham, and Leicester have become so lethal and superb. They are greatest league contestants and it's no doubt that every team is going into the game with a win or die mentality.
This has made the league so competitive. So if you're to win in gambling these teams are the most profitable and probable teams that will make you smile.
1. Manchester United
2. Southampton
3. Leverkusern
4. Tottenham
5. Arsenal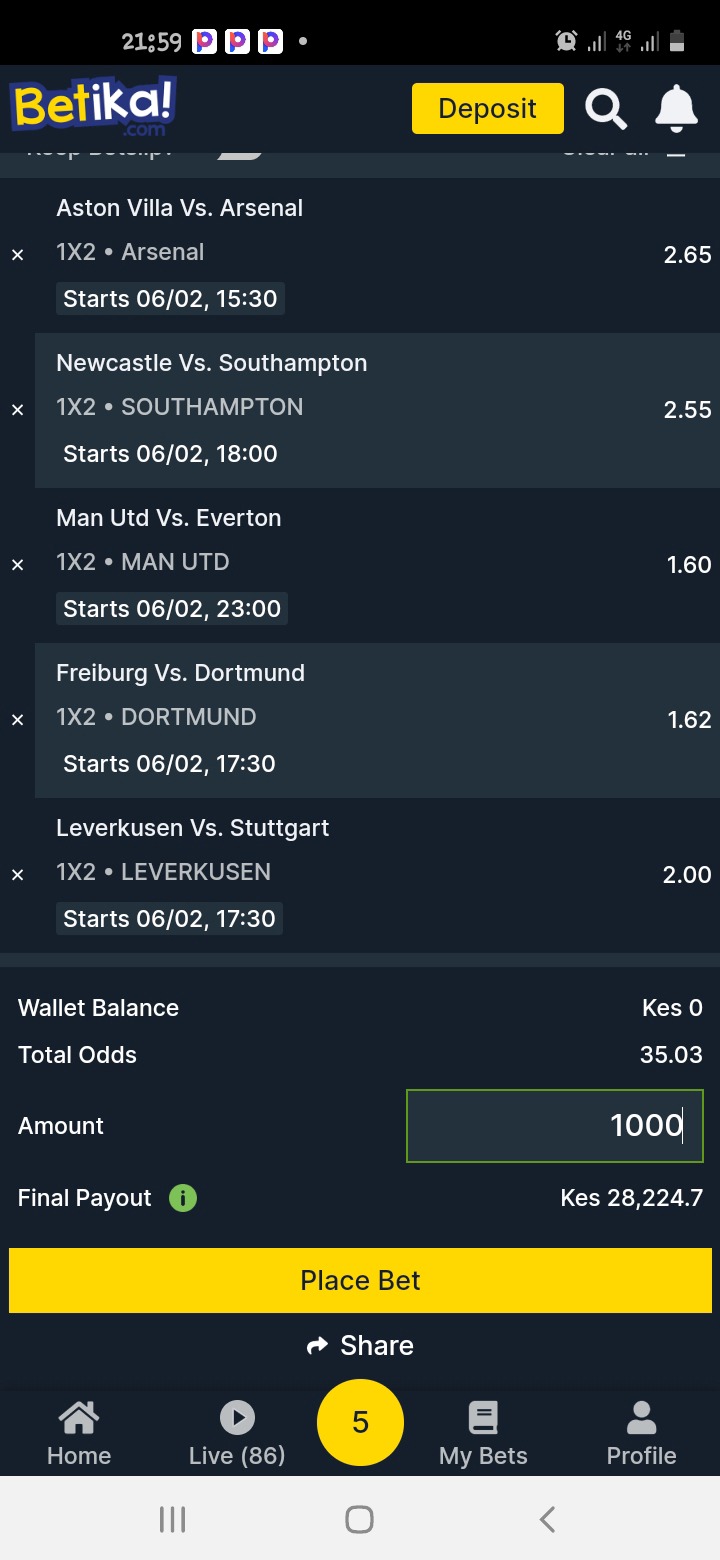 Content created and supplied by: Watima (via Opera News )