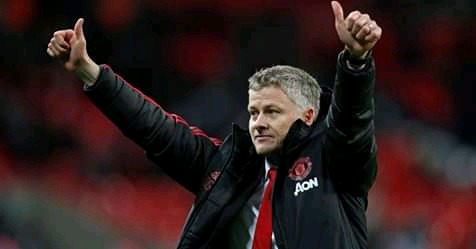 Manchester United Victory over Southampton sets a record on Saints loosing four Consecutive English Premier League for the first time since 2012/13 campaign.
Ole Gunnar Solskjaer was outstanding after thrashing the Saints recording home and away victory since 2012/2013 campaign.
It is the third time a team has lost nine goals in the Premier League, with United also beating Ipswich Town by that margin ten goals to one in 1995.
Aaron Wan Bissaka opened the scoring with his first goal at Old Trafford, Marcus Rashford doubled United lead and Edinson Cavani also found the net before Jan Bednarek netted his own net before the break on Marcus Rashford thrilling cross.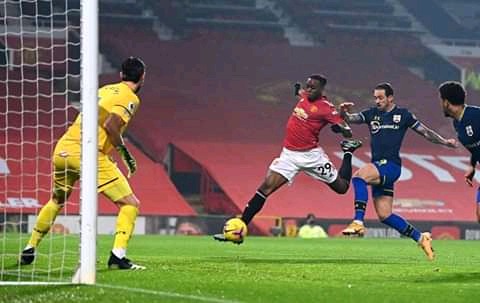 Anthony Martial ended an eight match goal drought before Scott McTominay could net another one, Daniel James wrapped it up in the stopped time.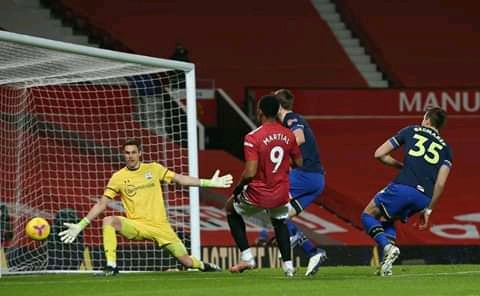 Ole Gunnar Solskjaer must be feeling so high after the game and appearing to be in the book of English Premier League record.
Manchester United is the Second Premier League Club behind their rivals Chelsea scoring seven goals with different players, it was first recorded in December 2012 a game Chelsea played against Aston Villa.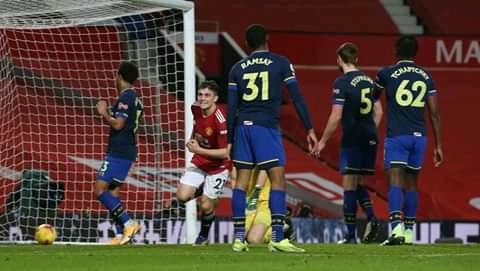 Manchester United came back in different form not forgetting that the Red Devil's had their first victory in their last four matches.
Manchester United leveled the Points by premier league leaders Manchester City but the leaders are leading on goal difference and this could be another nightmare for the Red Devil's flashing back on what happened in 2012.
Vincent Kampany only goal defeating Manchester United took the lead in tittle race.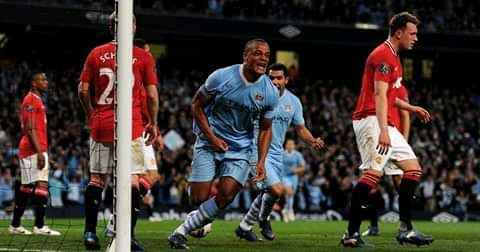 Martial should be particularly pleased with his contribution, even though it did not match manager Ole Gunnar Solskjaer's four goal as substitute as a United substitute in an eight goals to one victory at Nottingham Forest.
Bruno Fernandes is merging in English premier league , He is currently third behind former Manchester United striker Eric Cantona and Ex West Ham forward Dimitri Payet assisting fifteen Premier League goals on thirty three appearance each.
Southampton have been having a difficult season over the last two seasons,last season Leicester thrashed the Saints nine goals emerging their biggest home defeat history.
Manchester united scoring four goals in the first half of the Premier league game for the second time this season, Manchester United recorded thir first half premier league four goals against Leeds.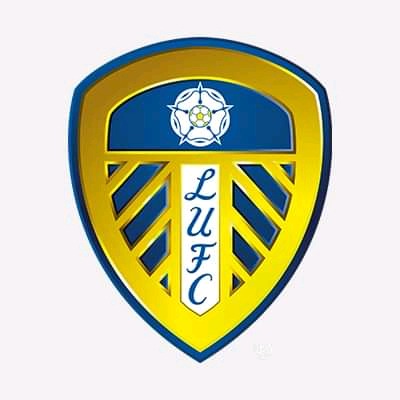 It is the first time Manchester United scored four goals or more in the opening period of two matches since 1997/98 campaign.
Leave your comment to let me know how you suggested and a thumb (like) if you would like to know more about the your Club but don't forget to let you friends on the know,all you need to do is share.
Content created and supplied by: Sports_tone (via Opera News )