Hale End Academy could just be producing another gem after Emile Smith Rowe and Bukayo Saka. Arsenal fans could hide their josy after seeing Spaniard's video in training at London Colney.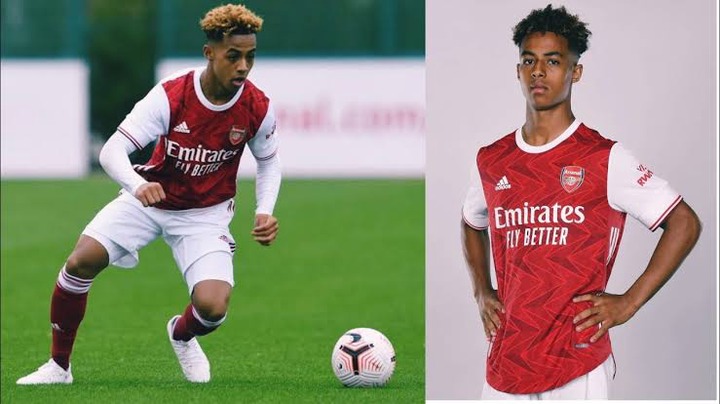 Omar Hutchinson tweeted a footage of himself controlling a long range pass with his knees, in what appears it could have been directed to him by his coach. It was unbelievable trick that left Arsenal fans wowed and called on Mikel Arteta to unleash the young man.
The U-18 youngster has scored six goals and assisted 7 after 17 appearance from the midfield. It is feat so rare for such a young man.
The midfielder signed his first professional contract in November 2020 and odds are high that he may be include in the senior squad and have his debut sooner.
Here are some of reactions from Arsenal fans who belive they could be having the next Ronaldinho in their club.
@mmajgs: Woow! That control of the ball just tells me that we might be having Ronaldinho Gaucho in our team.
@afc_bugh: I swear Omar is on another level. Time for call up in the senior squad.
@drehj123: If what am seeing really happened then Omar is on another planet. Give him a debut, Arteta!
Content created and supplied by: SharonMundia (via Opera News )