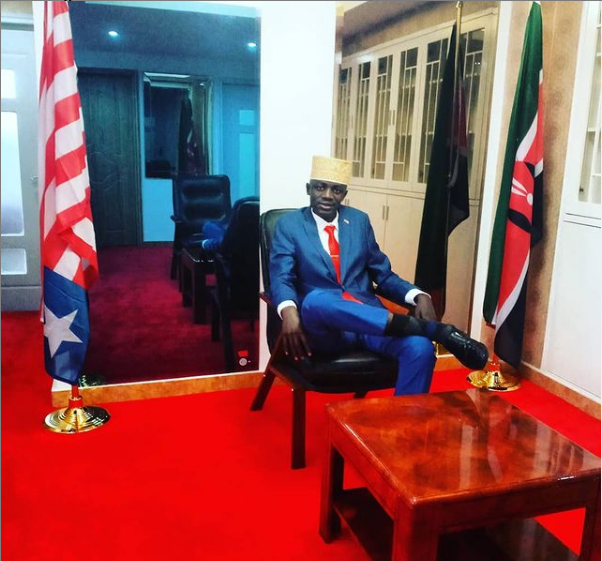 Picture courtesy of Johanes Bolo
A blogger by the name Johanes Bolo was earlier today arrested in Westlands, Nairobi for allegedly blackmailing Lamu Senator Anuar Loitiptip. While being interrogated at Central Police Station, he confessed to being sent by the one Saumu Mbuvi, who recently broke up with the senator. Saumu is the daughter of the former Nairobi Governor Mike Sonko. Through her Instagram account, she exposed the senator as an abusive partner, who used to beat her. She also accused the senator of cheating on her with her close friends. When asked if she was married to the senator, she was quick to rebuff the claims saying she has never been married.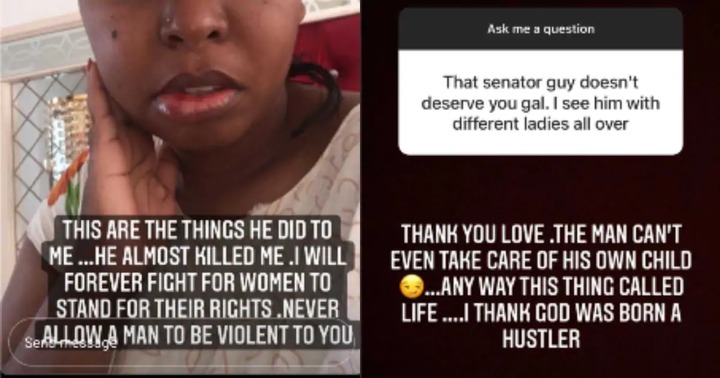 Picture courtesy of Saumu Mbuvi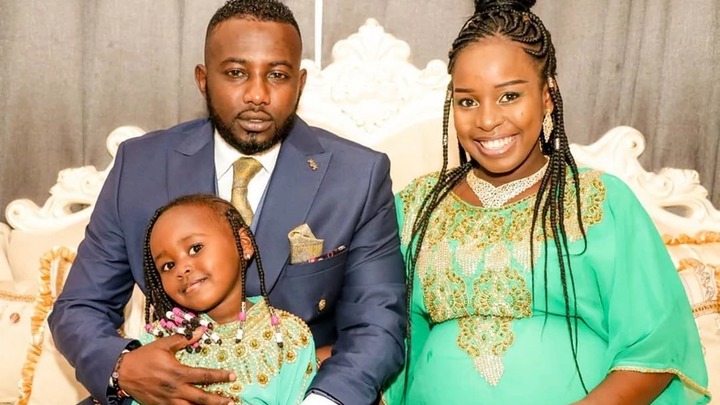 Senator Anuar and Saumu in a past picture. Picture courtesy of Saumu Mbuvi
Who is Johanes Bolo?
Johannes is a blogger who comes from Karachuonyo in Homabay County. On Instagram, he describes himself as a philanthropist, entrepreneur, business guru, entertainment mafia, CEO of Frontmining Company, Bolo Foundation and Bolo Technologies Ltd. From his Instagram account, the young man exhibits a very lavish life. He often shares videos of himself in expensive SUVs, in airports, in the company of well-known politicians and drinking expensive whisky while showing off dollar notes. His life fits that of a wannabe who is trying to fit in a certain class. He claims to be doing charity and posts pictures of himself and street children or in children's home. It is however hard to verify his claims of being the CEO of the organizations he listed.
Below are some posts from his Instagram page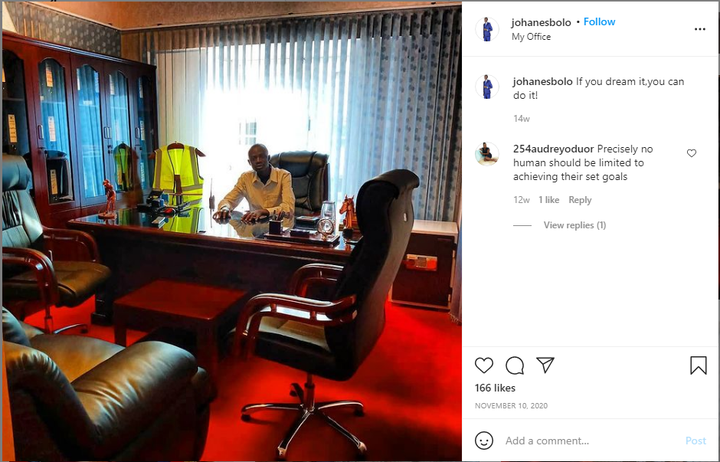 Picture courtesy of Johanes Bolo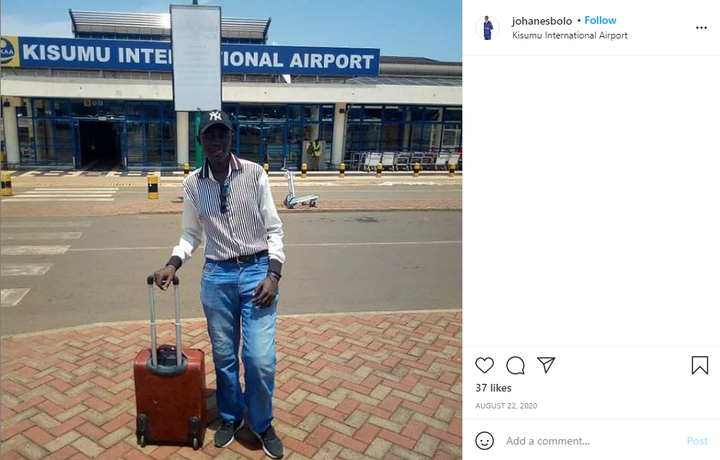 Picture courtesy of Johanes Bolo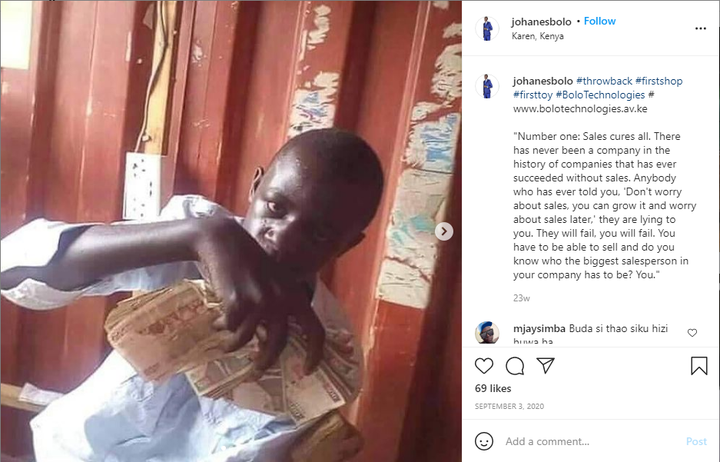 Picture courtesy of Johanes Bolo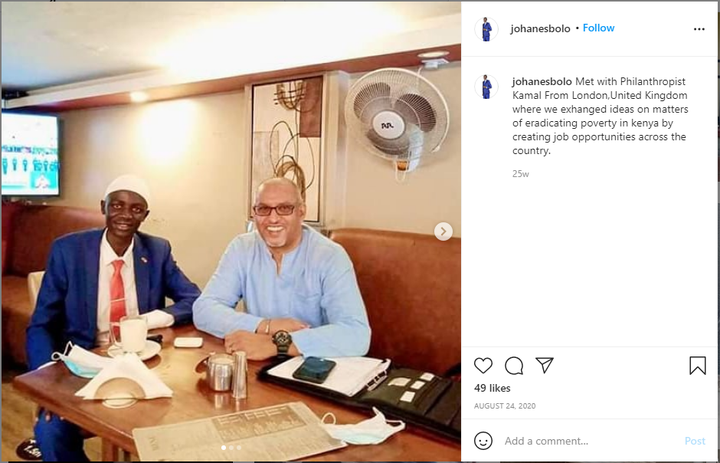 Picture courtesy of Johanes Bolo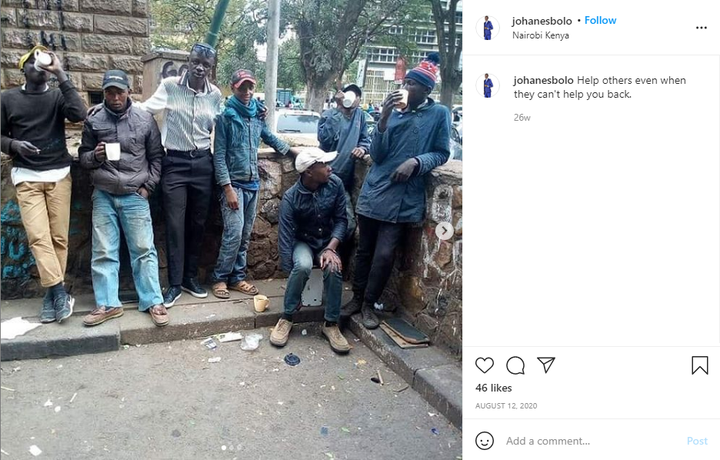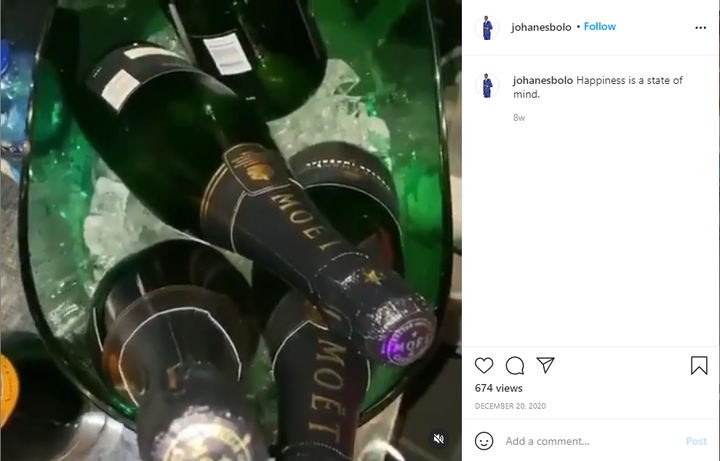 Picture courtesy of Johanes Bolo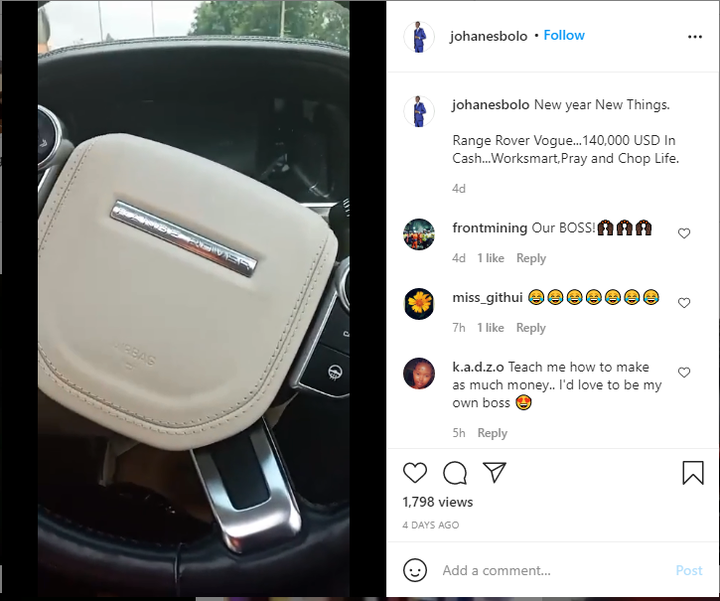 Picture courtesy of Johanes Bolo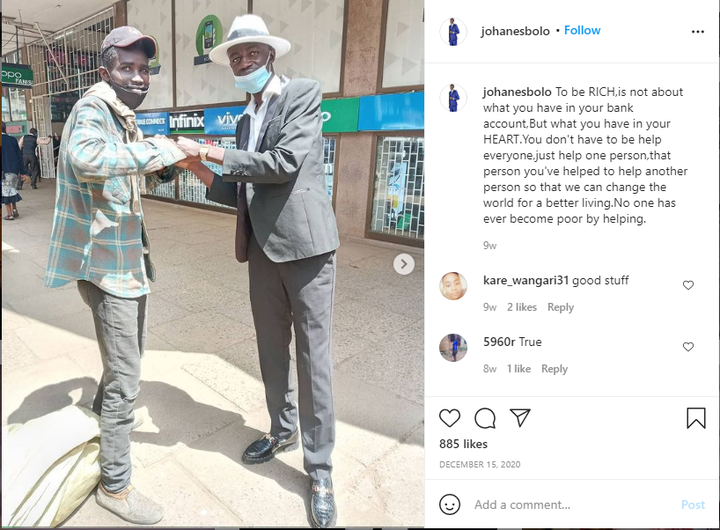 Picture courtesy of Johanes Bolo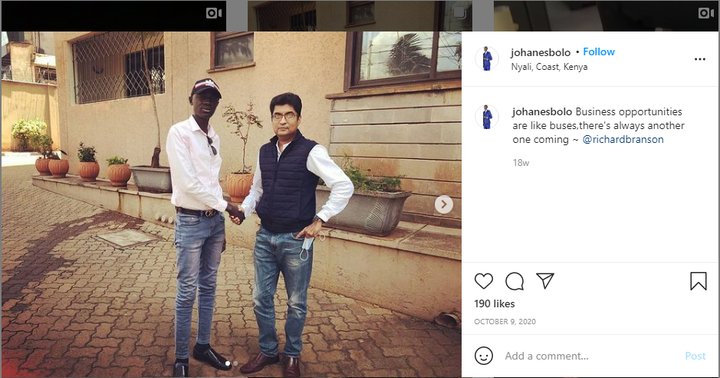 Picture courtesy of Johanes Bolo
Content created and supplied by: GlobalPundit (via Opera News )