Life is a very important gift from God and losing it it's actually a big loss to any given family. Our roads have continued to bury many people as carelessness while driving seems to be story of everyday. Some drivers have continued defying road rules and regulations resulting to deadly accidents.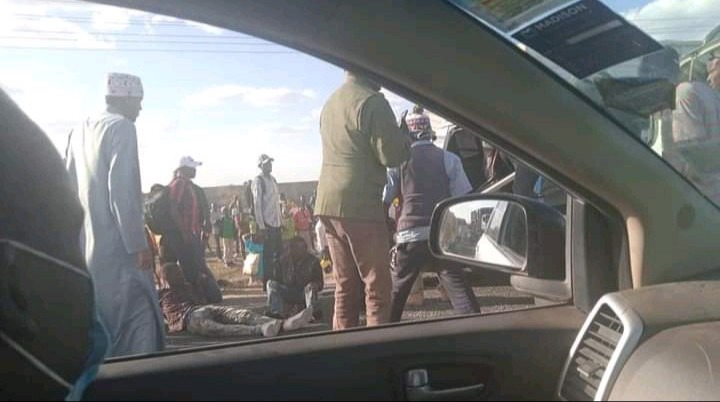 An accident is now happening at RAF University in Kisaju in Kajiado county as many cases of road accidents gets reported everyday. Roads signs and regulations continue to been seen useless by many drivers hence leading to accidents.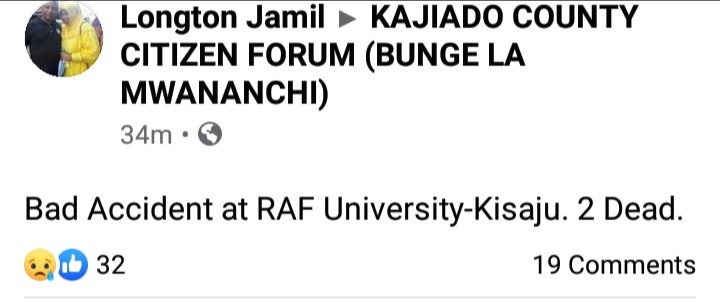 For safety while on the road, drivers should preserve their life with that of the others by doing what is necessary while on the road. This is by avoiding overspeeding, carrying the required number of travellers, following roads rules and regulations well and even avoiding driving while on medication.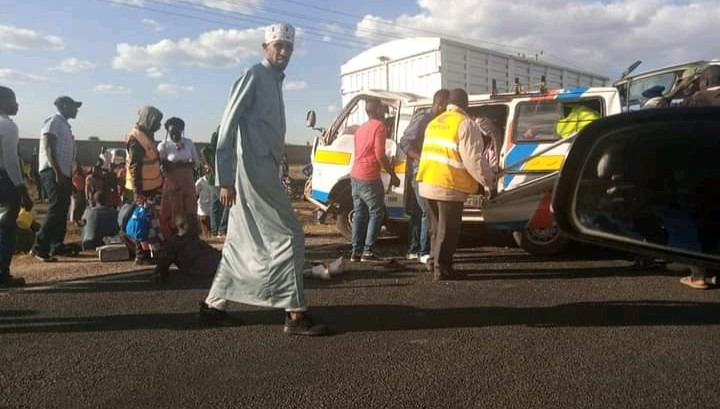 Share, like, comment and click the follow button for more updates as we continue with the efforts to ensure our roads are safe to use for all of us.
Content created and supplied by: NICHOLUSKITONYI (via Opera News )