Cases of an accident in Kenya have been on the rise every day. Netizens have been complaining of Vehicle driven at high speed while others saying that the drivers are always drunk while driving. In last year the government confirmed more than 2 thousands of deaths related to accidents. This lead to the government to starts the crackdown of matatus and the most affected were the Matatus. The government provided that all the vehicles must undergo inspection and made sure that the speed governor is fixed.
Some were forced to go for inspection while others did not and they are still on the roads. The government through the ministry of transport has suspended a lot of vehicles for being driven careless and drunk driver who never obeys the laws and orders. The recent Matatu which was suspended was "Mamba" which operates Umoja and Nairobi for being driven careless and for not fitted with speed governors.
Today at around 3 pm Kenyan's shocked up with sad news after it was confirmed that the Dandora matatu by the name "Contigiuos" was involved in a road accident along Mombasa road. Now death has been reported but there are injuries on the residents. For this who witnessed the incident said that the matatu was being driven in high speed and the driver was overtaking and that is when he lost control and hit another mature.
Below are the pictures from the scene along Mombasa road.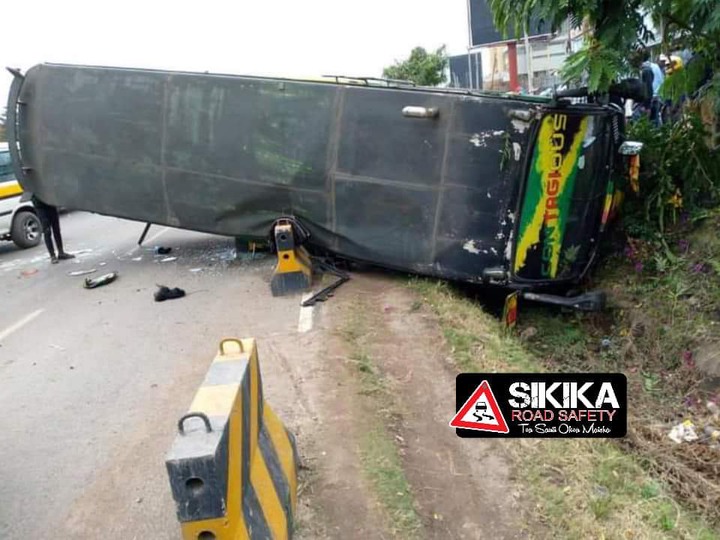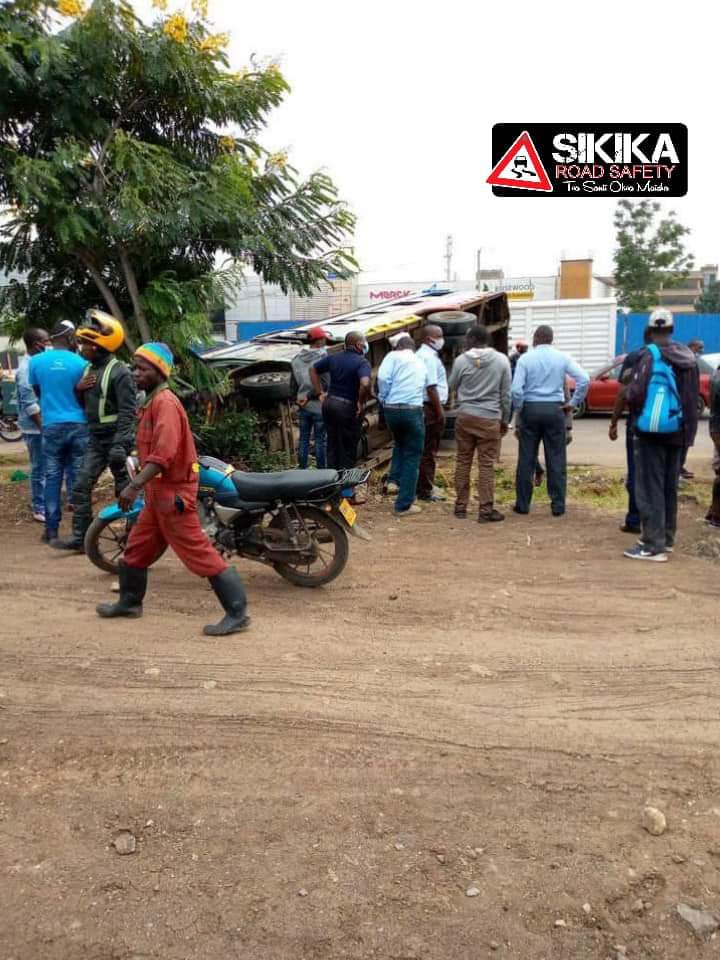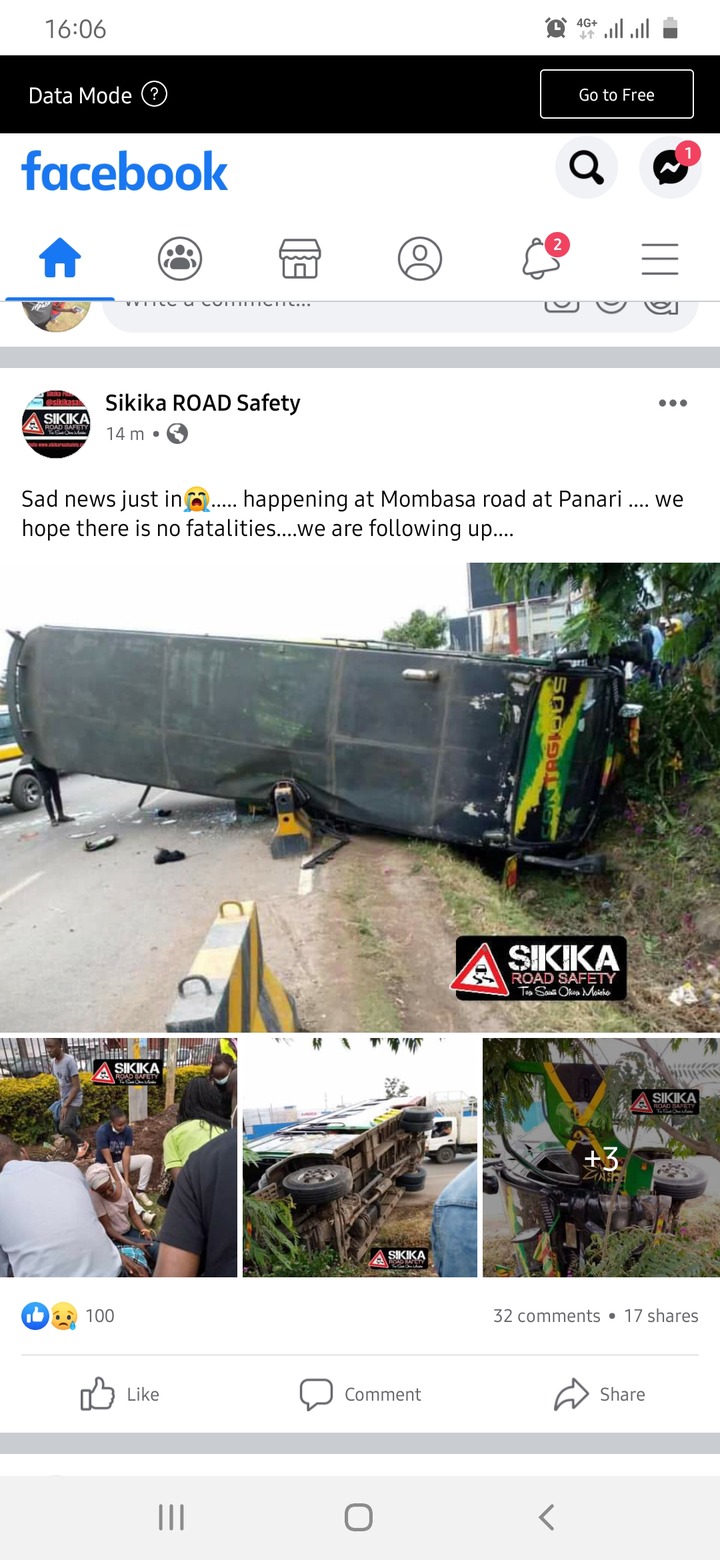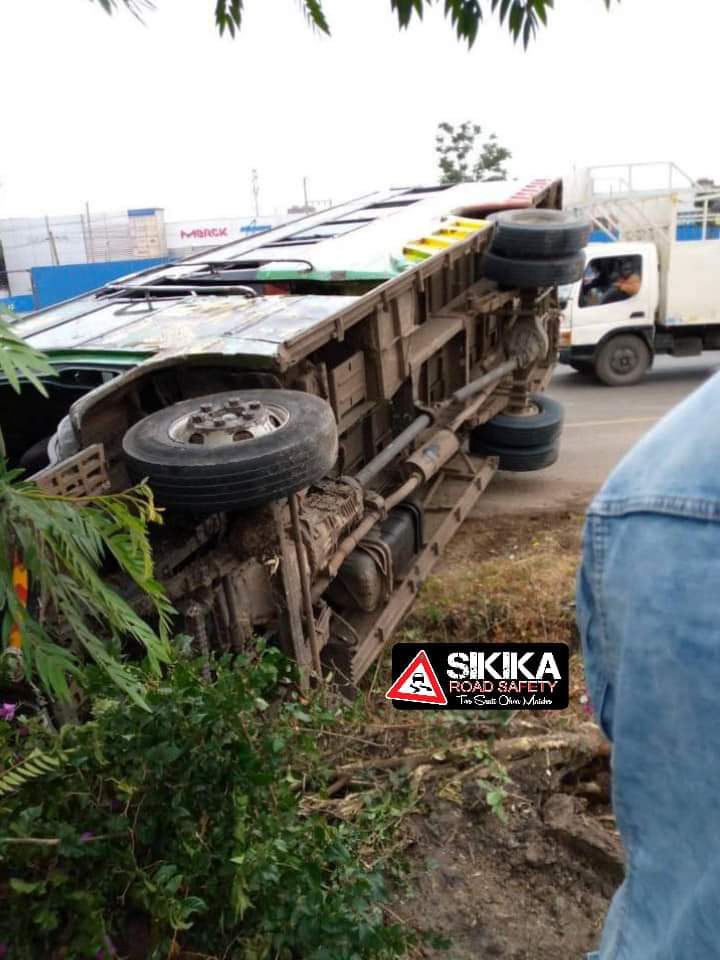 Content created and supplied by: Inviciblesnews (via Opera News )