The nationwide curfew in Kenya was extended for 60 days to battle a third wave of infections in East Africa's most developed economy. Implementation of this has however been a challenge to law enforcement agencies.
People have been flouting the COVID-19 rules in the name of having fun. One such reveler is a man identified as Evans. In a video circling the internet Evans I heard insulting members of the police and resisting his arrest. His colleagues in the police van are also heard cheering him on.
Below photo of police during curfew.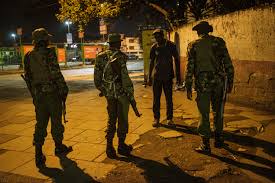 The post shared by user Cyprian on Twitter captured this altercation. https://twitter.com/CisNyakundi/status/1378434385939206149?s=09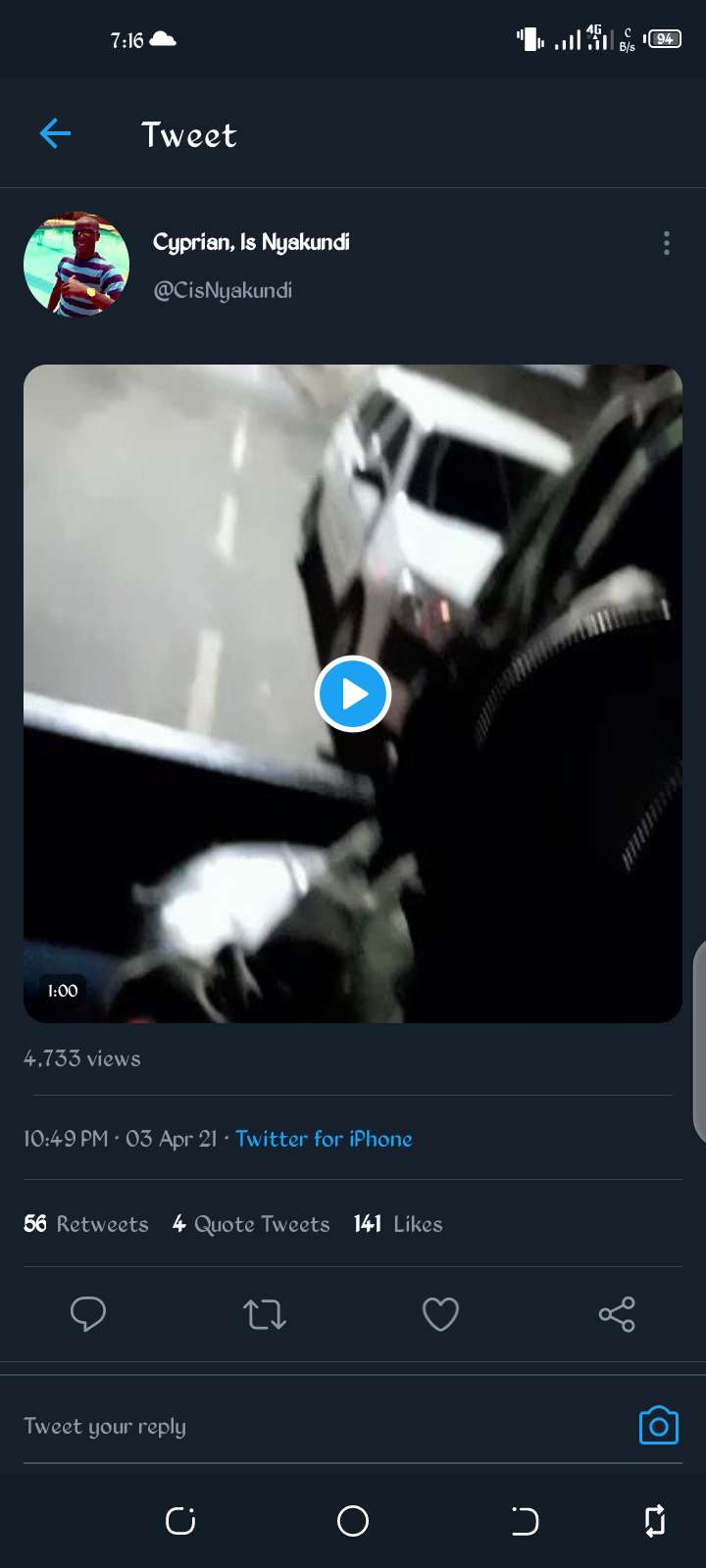 The video was taken in kisumu. Evans is clearly heard telling the police" who are you...I don't fear you...we hauna kakitu...". Kenyan's reacted to this video, some reactions below.
Sossy msemakweli: Hii ni ujinga we provock the police by abusing them when they are doing there work halafu tunaanza kulia tikichikuliwa hatua
Moses Moses: Why are they insulting and provoking the Askaris
Ole gunnar soldier: Watu wamechoka sasa ni civil disobedience
Barblo: the confidence!!!!enyewe lockdown ni watu hawana kakitu
Alasiri: If you are found out outside curfew hours do not cry foul . The law is there to be followed. no body should seek sympathy while holding a glass of alcohol past 8pm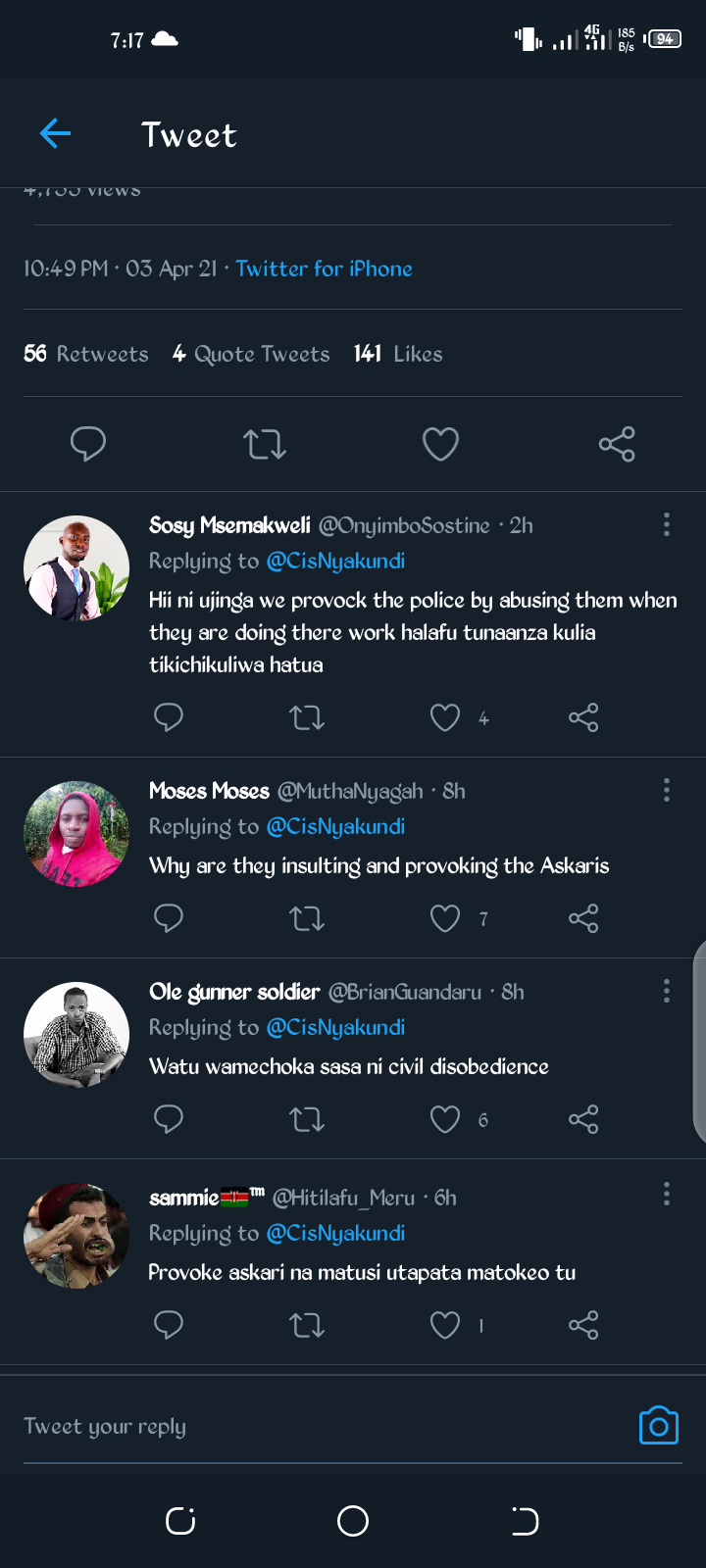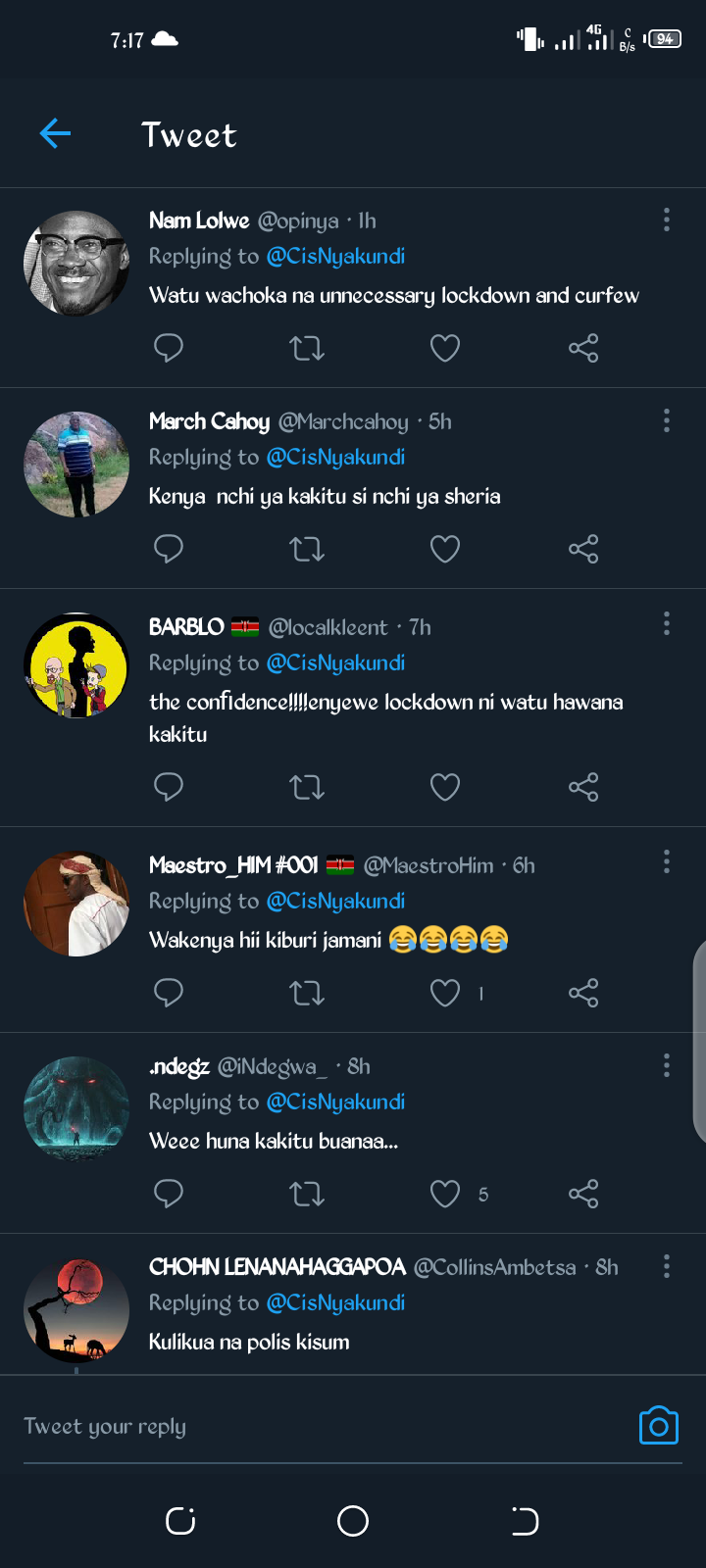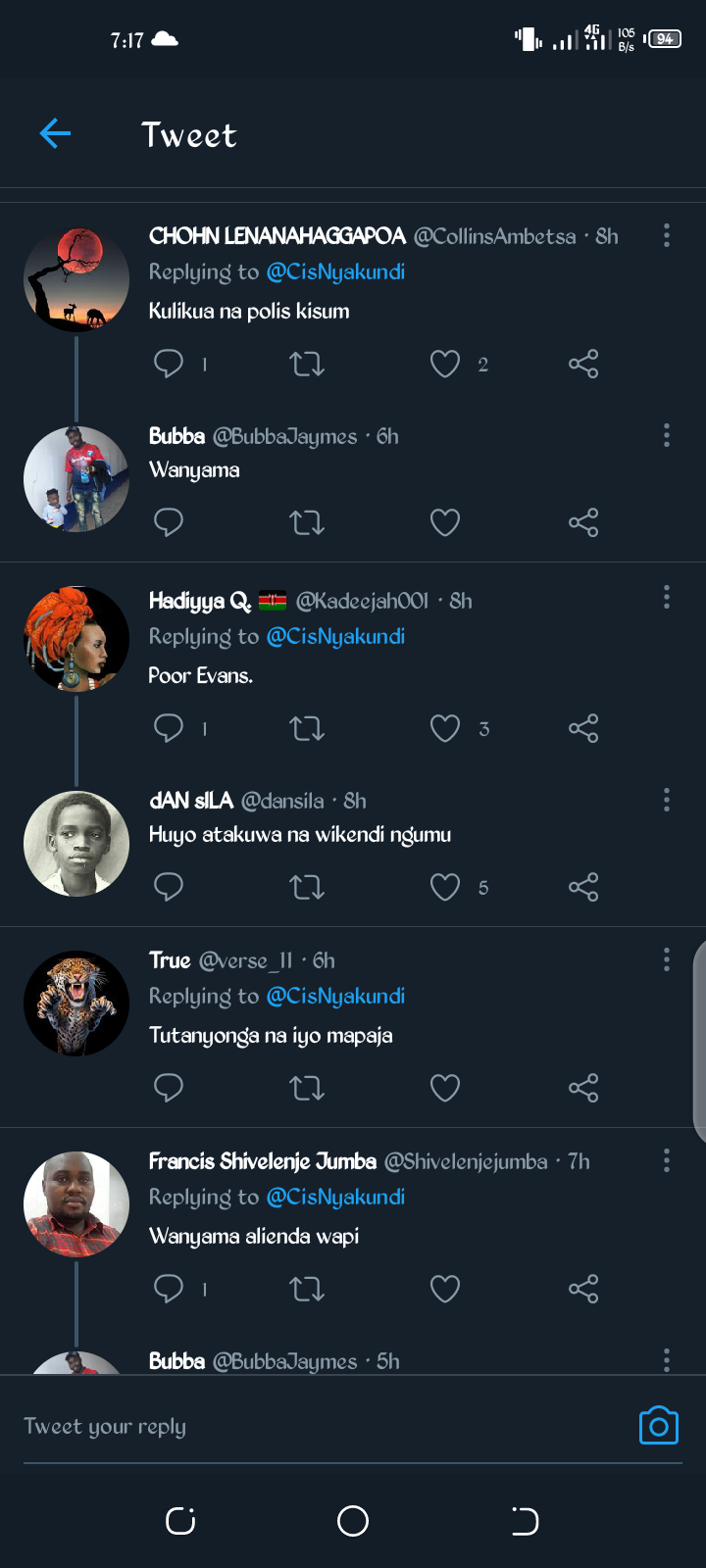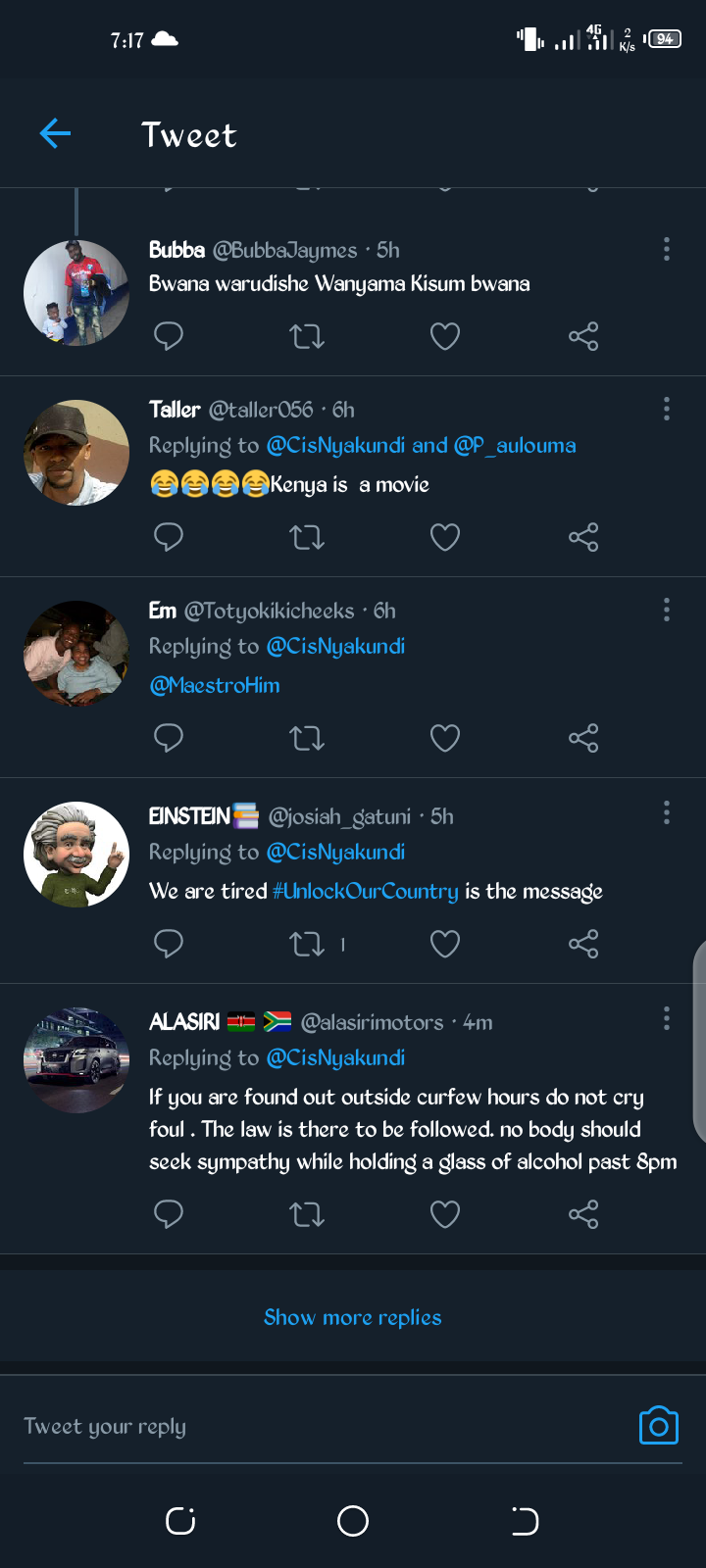 Content created and supplied by: Vincent_ke (via Opera News )