Residents of Jogoo Road Government Quarters have been left in great shock after three bodies of that of a man,a woman and a child was found decomposing in one of the houses.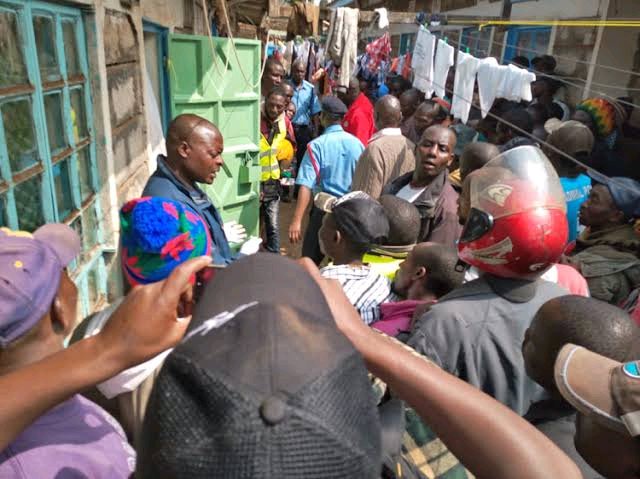 According to the father of the late boy and husband to the late woman, he said that he have been calling her wife to talk to her about their son so they can put plans on how their son can go back to school but he has not been reaching her.
He added that this forced him to rush to the place where the wife used to stay to find out what could be the issue.
However on reaching, he realized a smell coming from the house where his wife used to stay an issue that made him forcefully enter the house only to find the three dead.
He said that he found the wife dead on the bed,the son in the sitting room and the man whom he said he don't know tied and left on the floor.
He notified the neighbors who came to help him witnessed the shock. They later called police who came and inspected the area after which carried the bodies to the mortuary waiting for the postmortem.
Content created and supplied by: OumaDolly (via Opera News )