-The Kenya police has woken up to Tragic and sad news.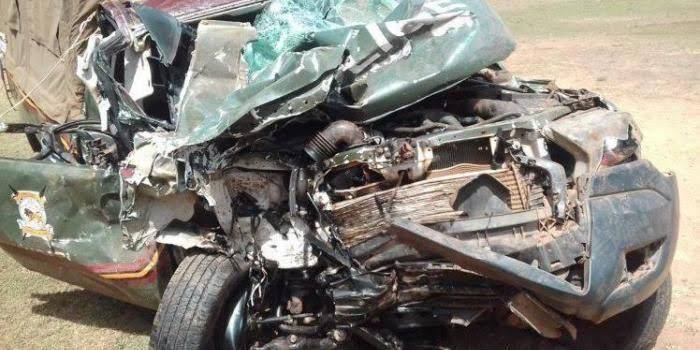 - This is after there officers were involved in a horrible road accident that involved 6 police officer heading to Wajir town from Tarbaj.
- The accident happened along Wajir Tarbaj highway.
- All the 6 officers in critical condition with sever injury.
A vehicle ferrying police officer from Tarbaj to Wajir town was today involved in a horrible road accident which led to injury sustained by the officers. According to report the vehicle lost control and it rolled several times.
News reaching Opera.co.ke claims that, some officer sustained head injury and are still unconscious all 6 officers are in critical condition as the area OCS assessed the area of the incident.
Are our officers careless while driving do you think the accident could have been avoided leave your opinion at the comments section opera co.ke will get back to you
Content created and supplied by: Katizz (via Opera News )