A top judiciary judge is desperately trying to cling into land that he was conned into buying according to court files presented by Nakuru land Registrar Raymond Gitonga. The saga which involves the judge who is featured in the Enviromental court was brought before the lands court in a Nakuru High Court.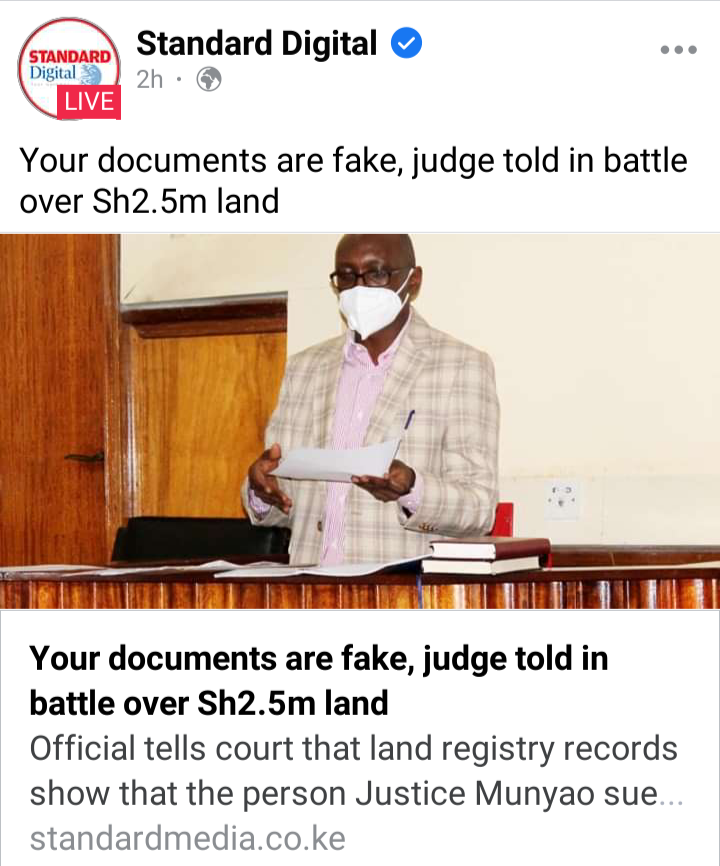 According to the Standard digital news media, Justice Sila Munyao bought land worth 2.5 million which according to the lands records is non existent in the land map. In his possession are land documents which are said to be forged and fake as they are not validly legal in the lands registry.
The owner of the plot in official land registry is Sally Cherutich who owns the land at the luxurious Naka Estate in the outskirts of Nakuru town. But the judge believes the land belongs to him as the documents are from the land ministry while the original owner whom he bought from Samuel Kiplangat who is currently missing in the saga.
Ensure to follow my profile to get trending articles and breaking news as they happen....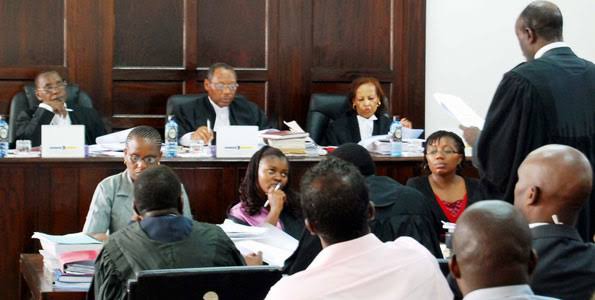 Photo: Courtesy, court in progress
Content created and supplied by: Lebo1 (via Opera News )