President Uhuru started his presidency so well . He addressed urgent issues like roads power connection, CDF etc. But recently he has made a U turn and brought in the BBI which seeks to hurt the common mwananchi.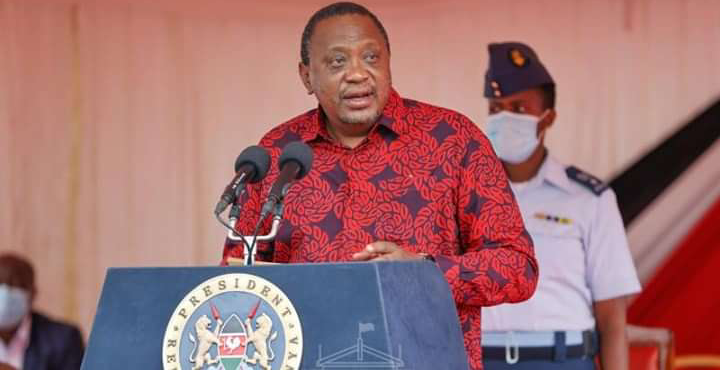 [Photo courtesy]
Today he made a statement that he would not handover his powers to a thief, this kind of statement is dangerous to the unity and peace of a country. What comes to our minds is that who is the thief in the story? I think this might be somehow Uhuru unreadiness to surrender the sword. He wants another term in, who is with me.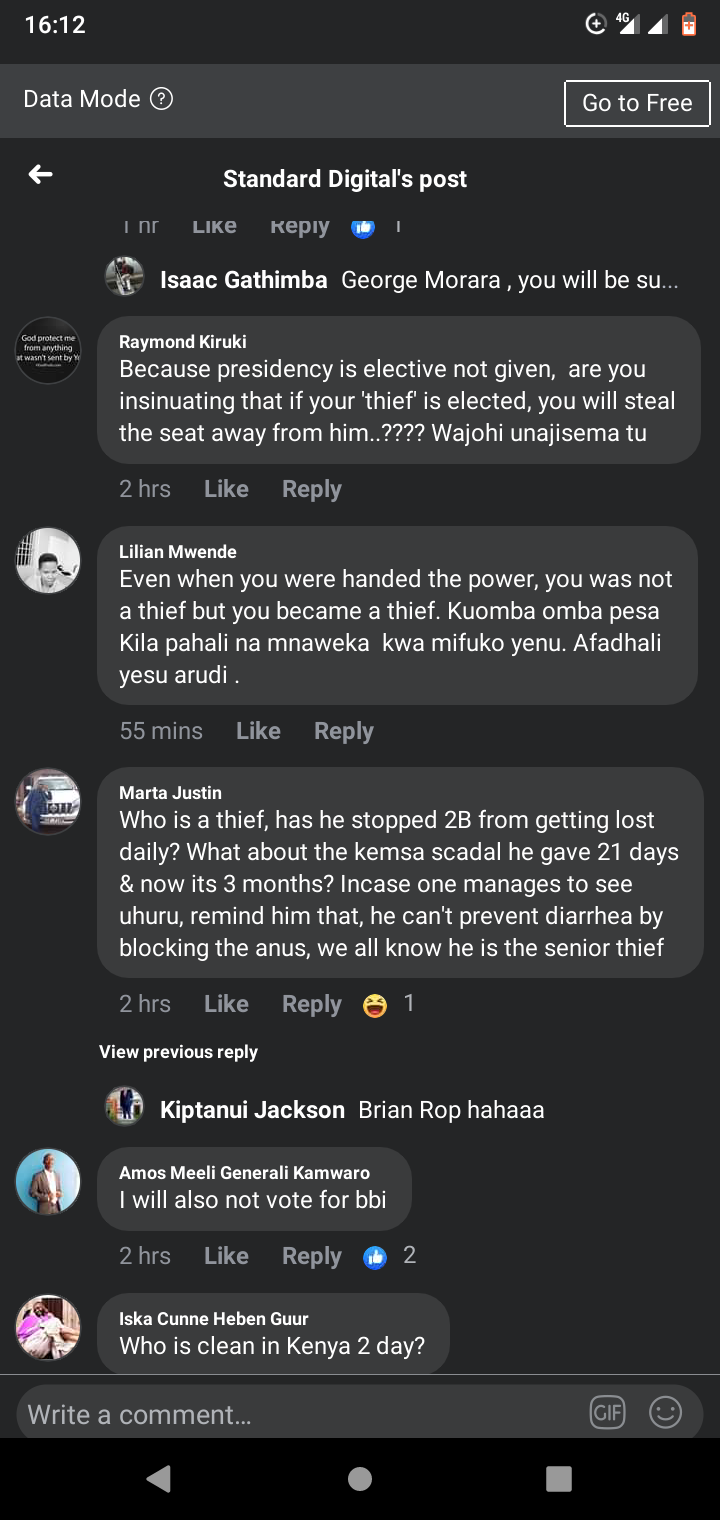 Even when Kibaki handed him the power , he was not a thief, but he became a thief afterwards, he knows 2 billion is being stolen daily and he hasn't done anything to stop it. That shows that he his among the thieves.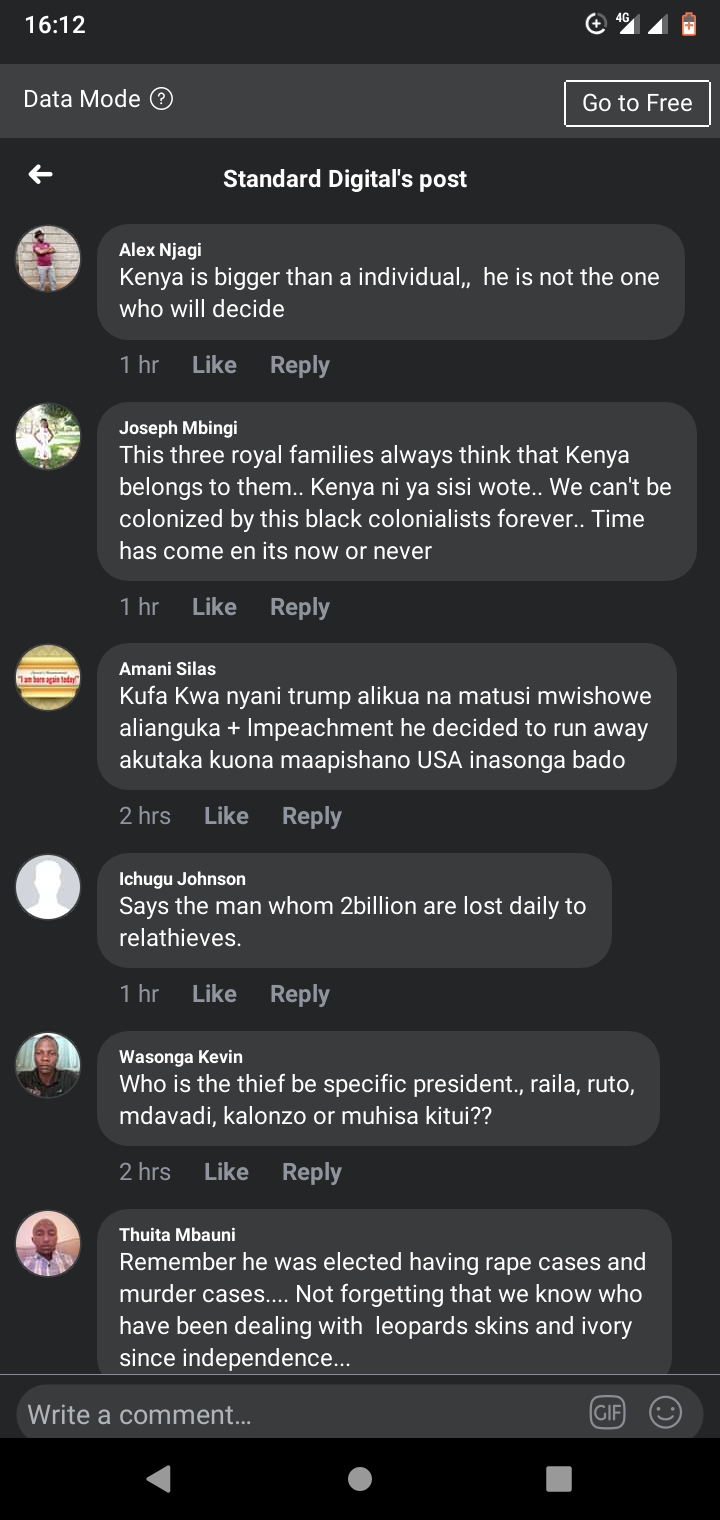 I think it's high time for us as to think about the future as a nation, we are being led by by international thieves.
Content created and supplied by: Chirchir254 (via Opera News )