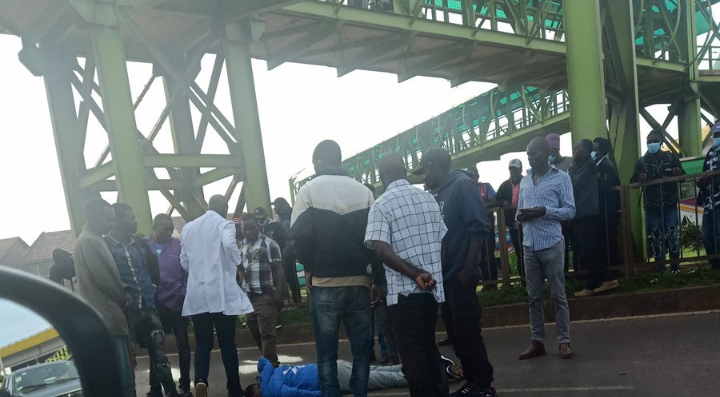 One person is feared dead after an accident happened this morning (Thursday.) The accident has occured at Pangani just before the Jubilee headquarters along the Thika super highway.
In the picture that has been posted via Ma3Route on twitter the man was crashed under a footbridge. It is therefore alleged that the.man was crossing the road when he was hit leaving him in a pool of blood.
The accident has caused traffic snarl up as they police were awaited to come and rescue the accident victim who until the reporting of the story was at the scene. The man has not yet been identified. The police have not made a comment on what happened before the accident occured.
Drivers have overtime been advised to observe the traffic rules to reduce the number of deaths caused by careless driving. The passers by should also obey traffic rules to save their lives. Let us all be ambassadors in observing the traffic rules inorder to save life.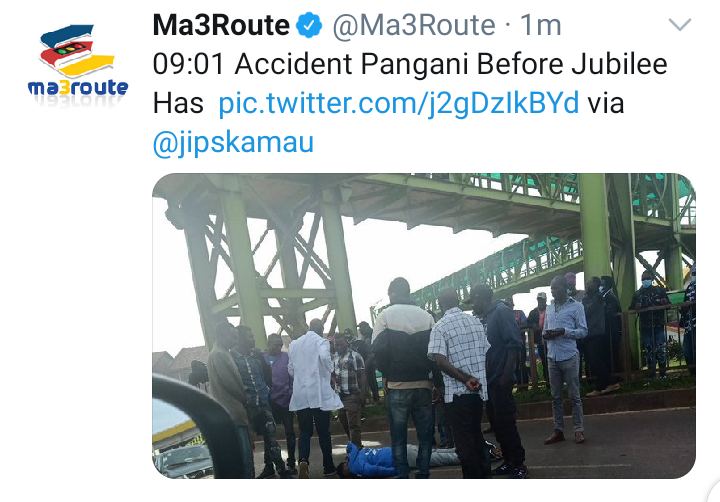 Content created and supplied by: mungajane (via Opera News )