A family In Murang'a are celebrating The Easter Holiday with their hearts melting with joy. This is after a woman of that family went missing seventeen years ago.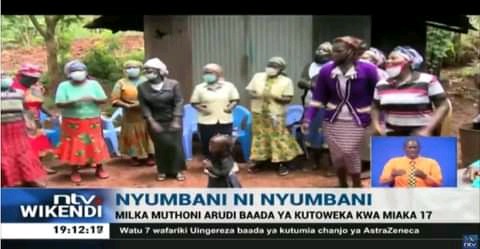 According to what was reported to NTV Kenya, Milka Muthoni, went missing in 2004. The family says that they made efforts to look for Muthoni but their efforts did not bore fruits. Since then the family has been thinking that Milka is already dead.
However, Milka showed up today on Sunday 4th of April 2021. The family celebrated in joy as they sang thanksgiving songs to Almighty God. Milka said that life has been so hard for her ever since she left her family. She said that she had encountered a lot of challenges in the recent past that left her with no choice other than coming back to her family.
She apologized to her family members for not notifying them concerning her whereabouts. She promised to stay with them and rebuild the already damaged relationship with her family members.
Source: NTV Kenya
Content created and supplied by: NewsCreator4 (via Opera News )