Emerging news indicates that a deadly road accident has happened in the Muongo area of Limuru. This is according to the post published by Sikika Road Safety a platform that advocates for proper road usage and safety in Kenya. The photos show vehicles greatly damaged lying on the roadside as several onlookers throng the scene. It is said three vehicles were involved in a head-on collision involving three cars.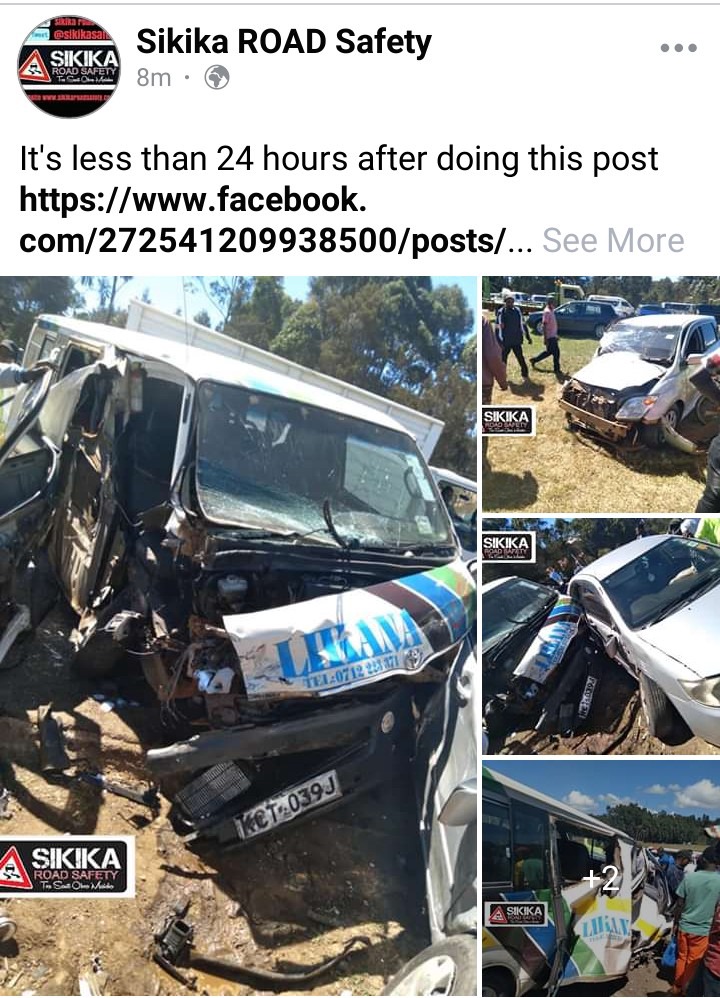 This comes at a time when things are w yet to cool down after another deadly road accident happened yesterday on the same road killing several people on the spot. There is no further information about what transpired on the scene. But pictures show multitudes of people who came to witness the situation.
 Road carnage relating to carelessness by drivers on the public roads is on the increase a situation that has made the country's leadership through the ministry of interior and coordination of national government two fast-track ways of ensuring that road users rules are at 3 to buy drivers and all the other road users in general. If this Move by the government of the Republic of Kenya is achieved the country will be able to control the Menace that is taking so many lives.
Here are a host of pictures from the scene of the accident.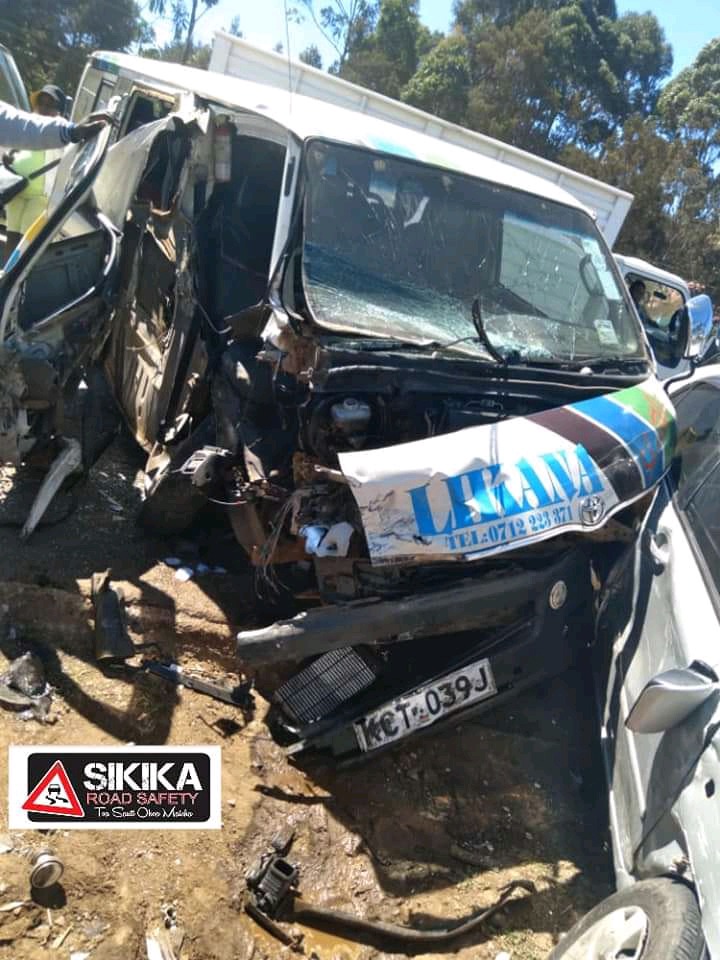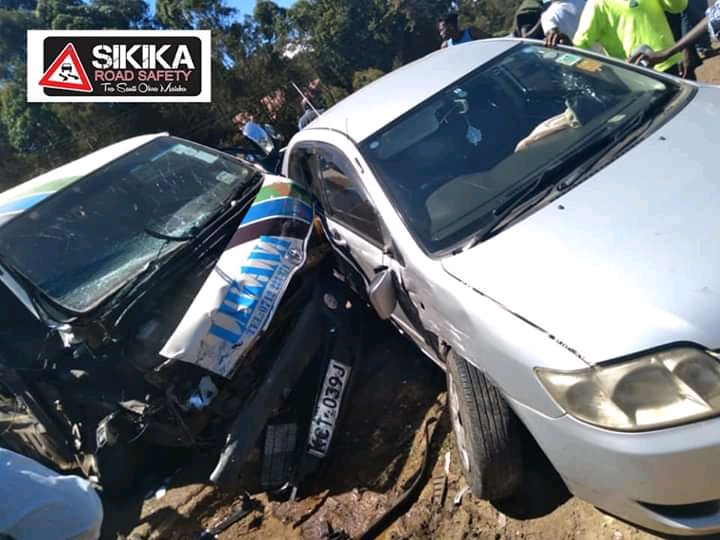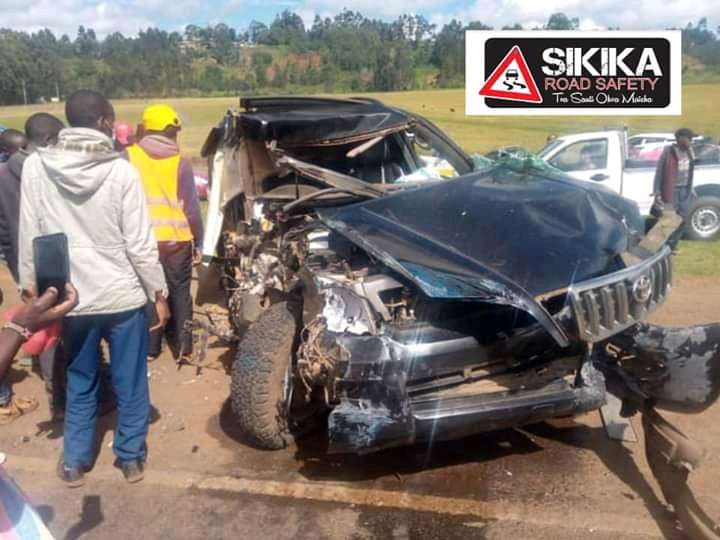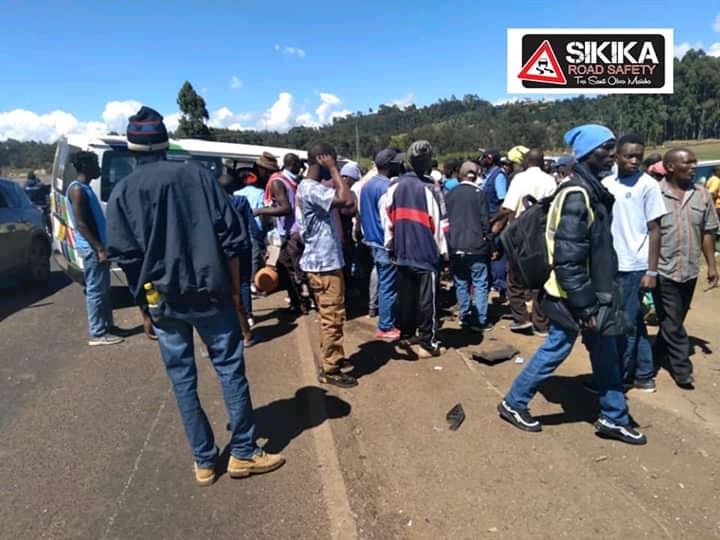 Photo courtesy
Content created and supplied by: Phelipe (via Opera News )