Grain Industries, the employer company of the guard seen on video torturing a suspected thief has now stated the incident. The company has distanced itself and the management from the actions of their employee and affirmed that the inhuman act does not in any chance depict the position and values of the company.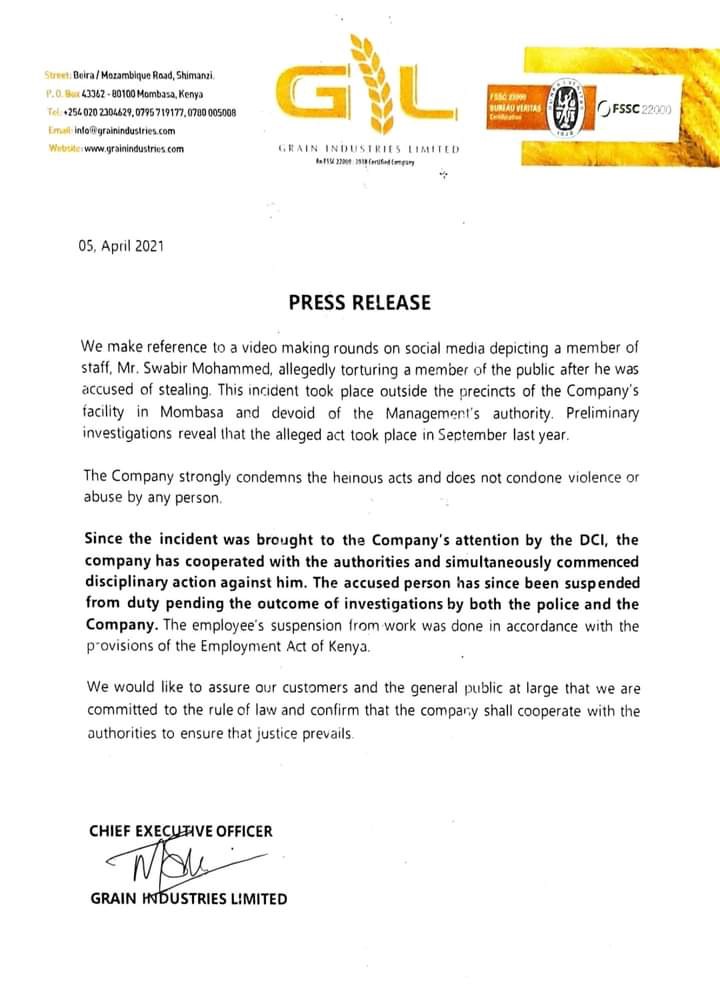 Grain industries limited have established that the event took place last year OUTSIDE the company premises and was NEVER brought to the attention of management. The company has further said they did not authorise the act.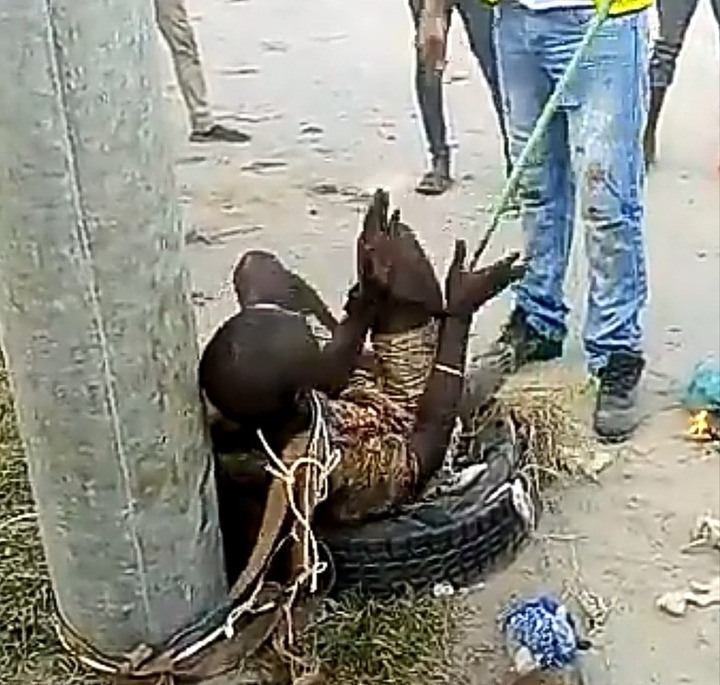 The company has regretted the inhuman act and now said that they have commenced investigations and consequently disciplinary action against the employee has been suspended.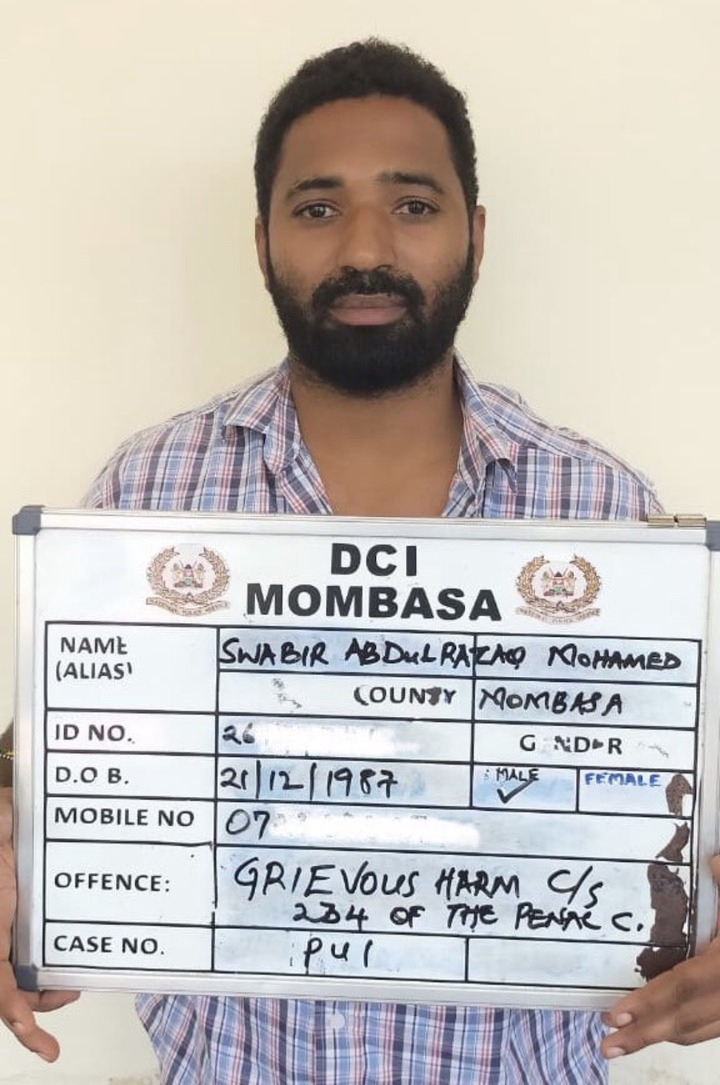 Mr Swabir Mohammed will be arraigned in court tomorrow to answer charges against him.
What is your take on this? Is the suspect being a sacrificial lamb or was he wrong to take the law into his own hands?
Content created and supplied by: FourOneOne (via Opera News )