Victor after taking over his step father's wealth & property, he felt he's the richest person on universe,this is by how he was setting parties & also he was so spending money on unecesary things until Kanini & Sophia became worried.
Victor has been lately encountering a lot,he has been having issues regarding Sonia,Lorna & Phantom but despite this,her mother never failed to side him,the other day Vicky informed him conceding the death that occurred at the ghetto,she told him to be careful & take care since William is a murderer.
The act of Fally being called came along with truth about Maria's father death,Victor at the moment ain't at peace since William is the one who killed Maria's father & he can end loosing everything to Maria once the justice is done as a way of compensation to a Maria, this is a worry to Victor since he may end up poor when he thought he was the richest.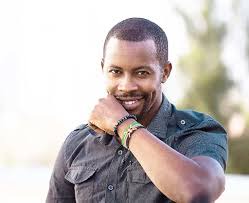 Stay tuned for the updates.
Like,share,comment & Follow for more updates.
Content created and supplied by: @Naliakamather (via Opera News )