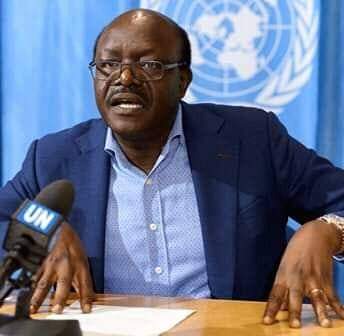 Former UNACTAD secretary general Dr Mukhisa Kituyi now says that he is not a hustler.
Through his official Facebook page Kituyi wrote "I am not a hustler, I have studied English. Hustler is someone who steals little by little," says Dr Mukhisa Kituyi.
Dr Kituyi who recently resigned as UNACTAD secret general has decanter his interest for the country's top position.
His post recieved mixed reactions here are so exciting of their comments.
Tari David wrote "What do we call someone who struggle to meet his daily needs 😂😂 give me this coz I belong here,"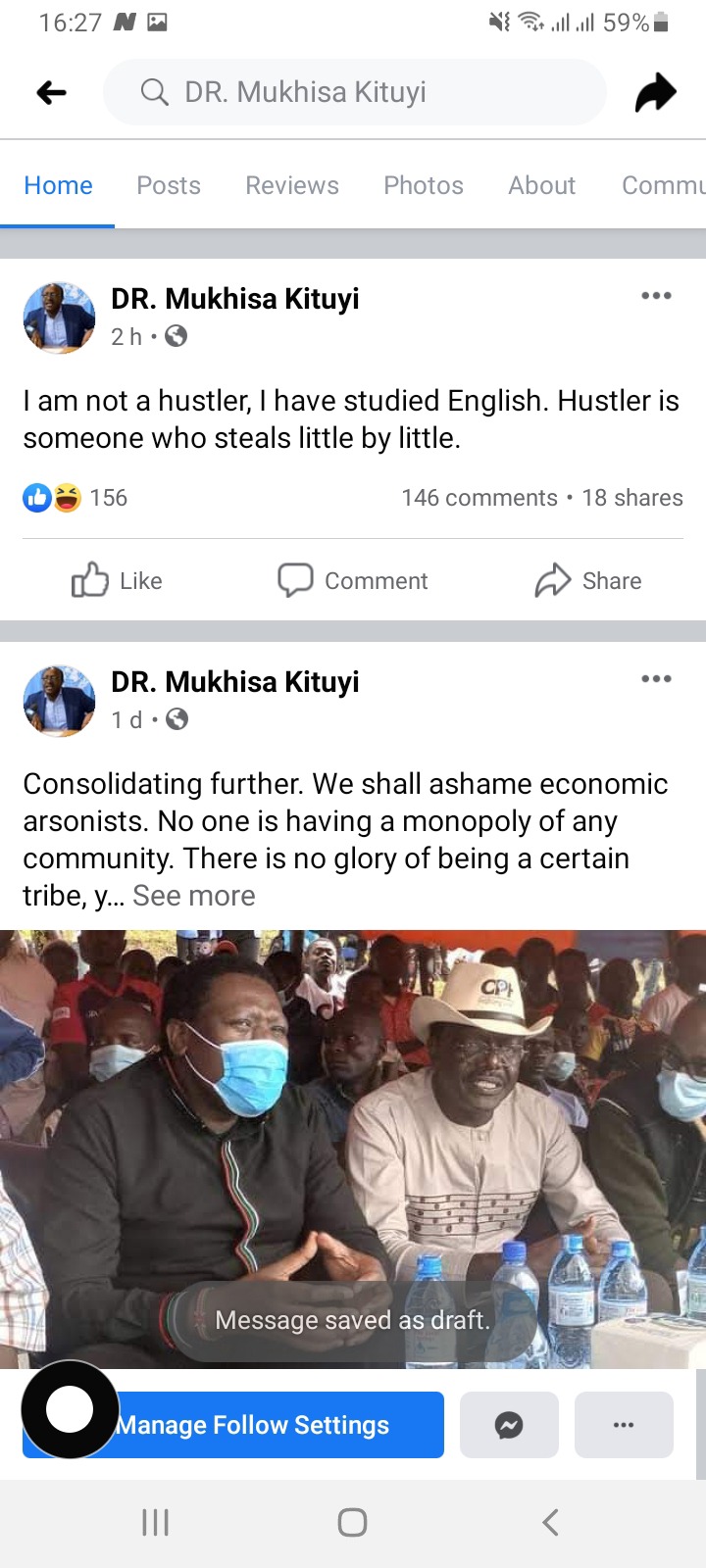 Timothy Kosirian says "Your approach is belittling you can you tell us the meaning of empowerment,"
Ken Wangari says "The stealing is as viewed by a dynast IE one who feels entitled to success in life 🤷🤷 otherwise In the Kenyan context we all have or aspire to have side Hustle.."A little More income"
Hon Erick Monyenye says "You are wasting your time eti presidency yet it is only your family which knows you ,attend funerals in your place baba,"
Bethwel Maru wrote "Pride goeth before destruction, and an haughty spirit before a fall.Hustler nation all the way,"
Kiprotich Charles says "Which English? Kenyan English have a positive meaning of the word hustler. Endelea na ujeuri na kiburi, tutakutwanga debeni. Dida is far much ahead of you in reasoning,"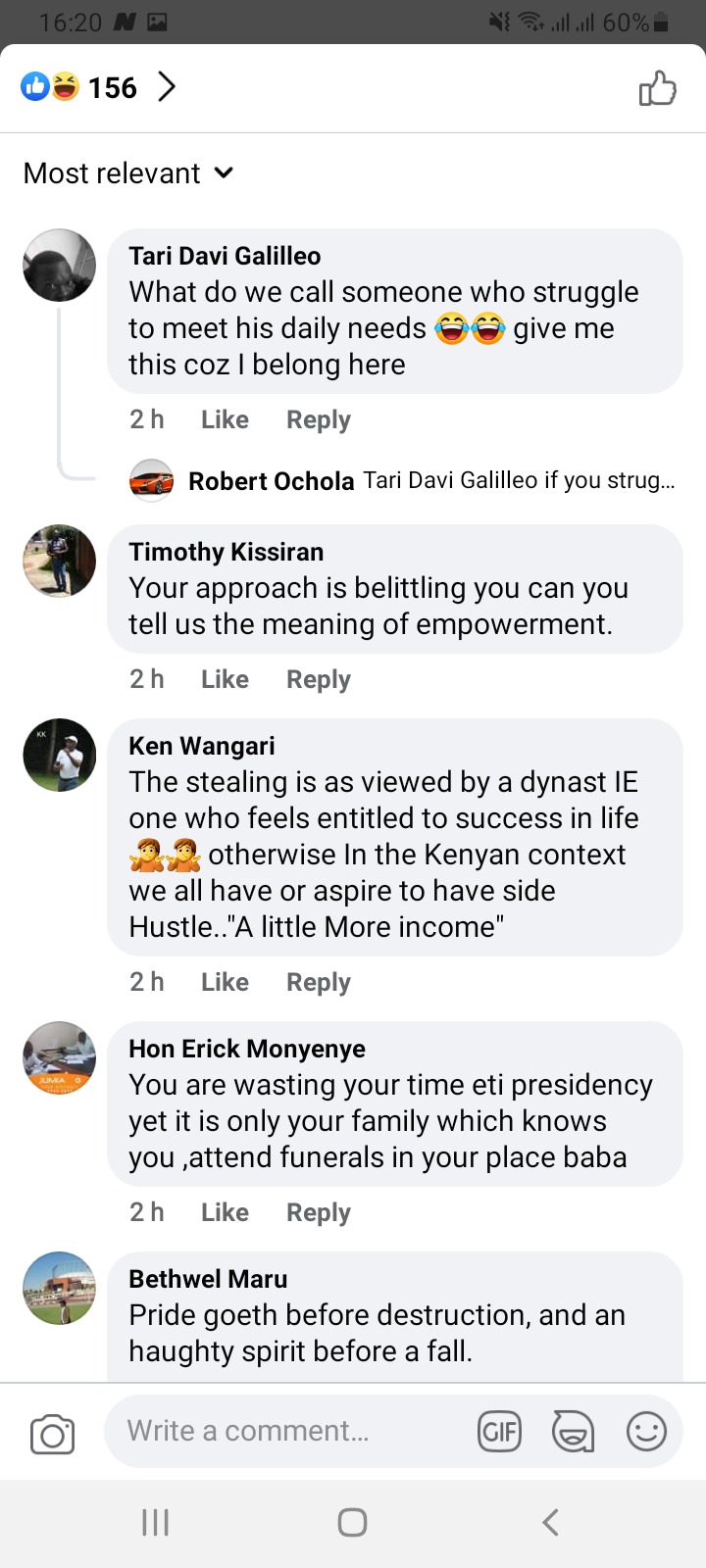 "You are now diversifying your war,you got BBI,Raila,Mudavadi-Kalonzo-Weta-Gideon coalition and the fence sitters to fight.Choose your opponents wisely otherwise you will be in for a rude shock.I'm your supporter and we have to tell you the truth that hurts than sweet lies that eventually kill," Kamau Anthony says. 
Vincent Kipruto says "In Kenya you are either a husler or a dynasties...having denounced being husler you automatically become a dynasty.You have brains but you will not get the presidency,"
Erick Kiprono wrote "You going so low. Be unique and come up with your own narrative and ideology. Actually you have nothing different to offer. Better Raila by far, "
Content created and supplied by: ElvanisRonoh (via Opera News )