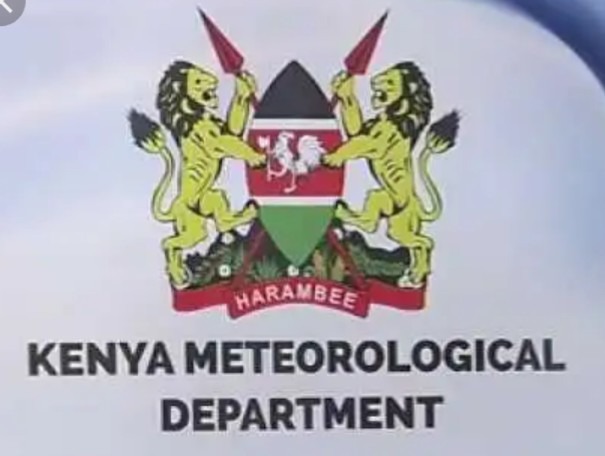 Rainfall is the main source of water. Plants need water to grow properly. Lack of rainfall for along period of time can cause drought. Drought is very dangerous to both plants and animals because animal will die due to lack of food from plants. Also alot of rainfall causes floods which is also dangerous to both plants and animals. Floods cause soil erosion, destroy houses and can take the lives of innocent people.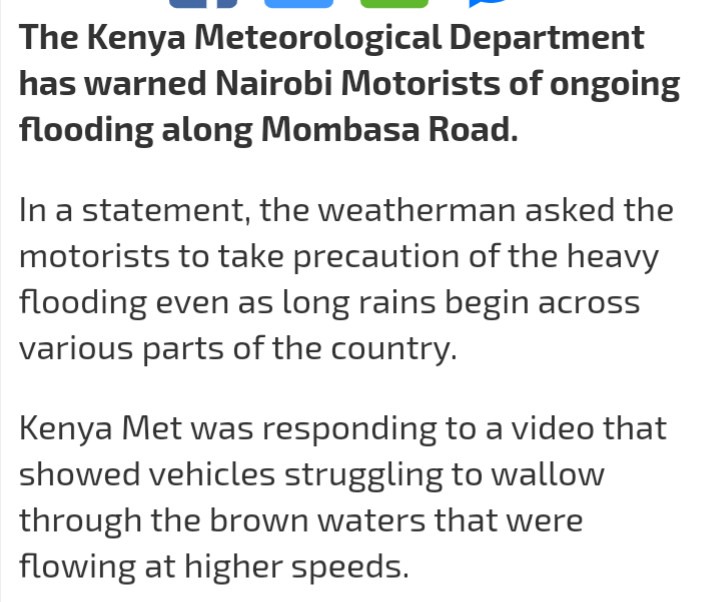 Accordingly from the source, Kenya Meteorological Department has warned motorist of ongoing flooding along Mombasa road. The motorist are encouraged to take precautions as heavy rain starts in the country. Those who are using Mombasa road will experience alot of water on the road due to construction of the Nairobi Expressway.
Furthermore, the weatherman have revealed that more rainfall will be experienced on Wednesday 7 and Thursday 8 this month April. You are encouraged to stay safe and drive responsibly.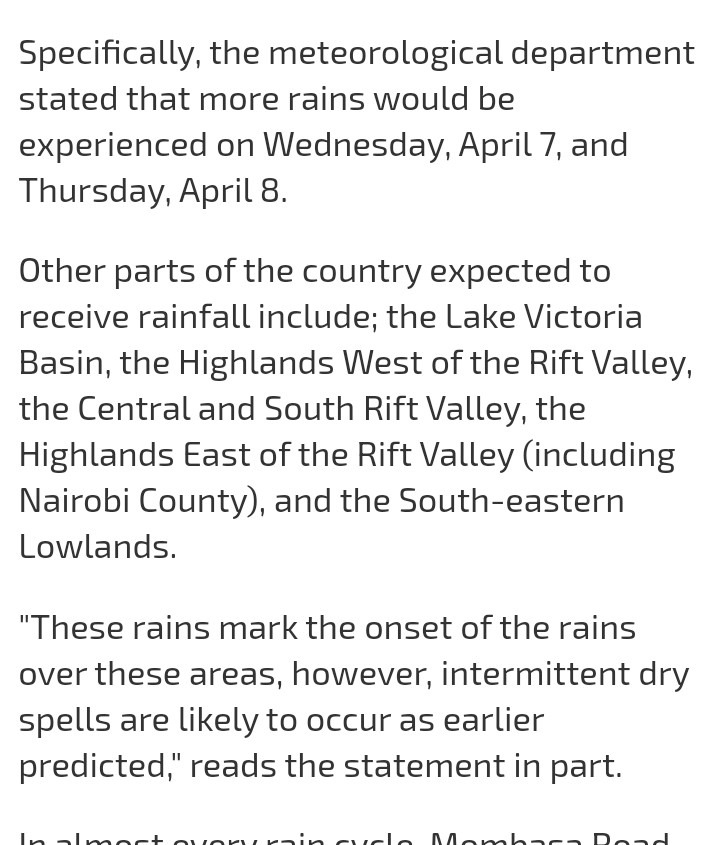 What are your views.
Comment and share!
Content created and supplied by: Felohnyaz (via Opera News )