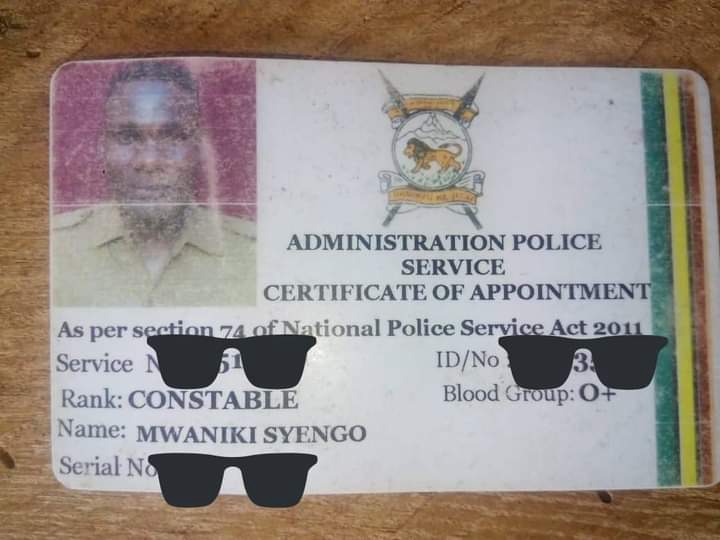 It is sad evening in Thika police station after a police constable was died in a horrifying road accident along the busy Thika super highway.
According to sources constable Mwaniki Syengo died after a motorcycle he was riding on rammed headon to an oncoming bus.
Sources indicate that the officer died on the spot with his motorcycle completely wrecked in the bizarre accident.
Constable Mwaniki who was in the Ap camp succumbed after his motorcycle lost control ramming a bus registration number KCU 983s.
Fellow officers who toured the scene confirmed that he had passed on at the scene due to severe head injuries.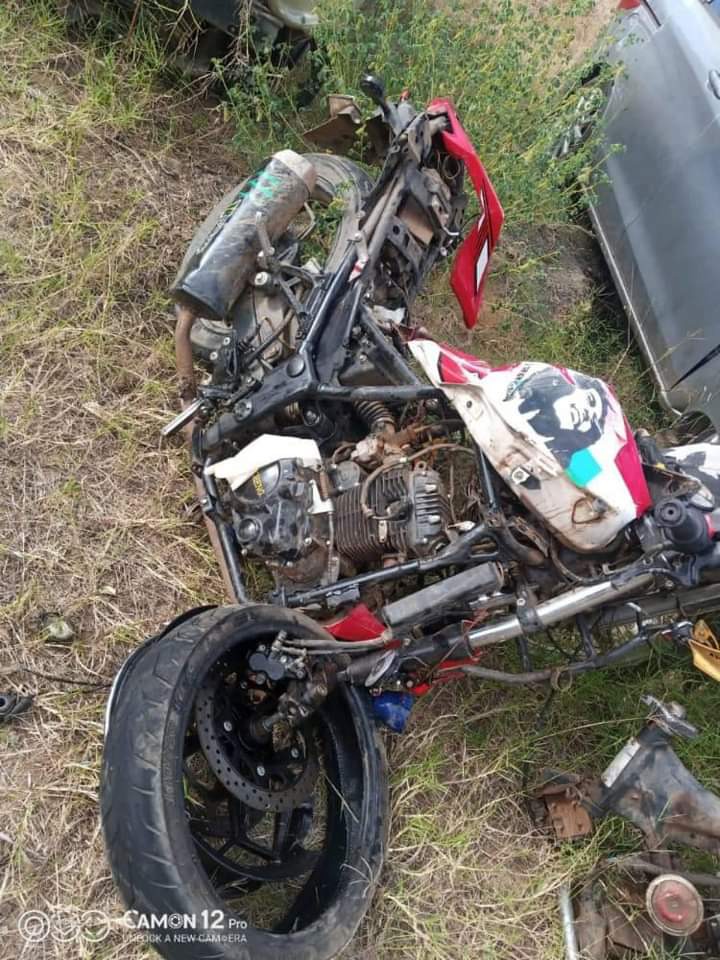 Of late police officer have lost their lives mysteriously to some horrible road accident.
A majority were riding the said motorcycle while a number were driving police vehicle.
Lately kenyans have lost loved ones to some ghastly road accident along some busy highway s.
A huge number of these collision have been caused by over speeding drivers while a number also drove while under the influence of alcohol.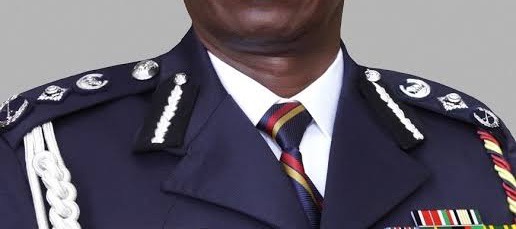 Reactions
Police officers and netizens have expressed their deepest condolences to the family and friends of the late constable.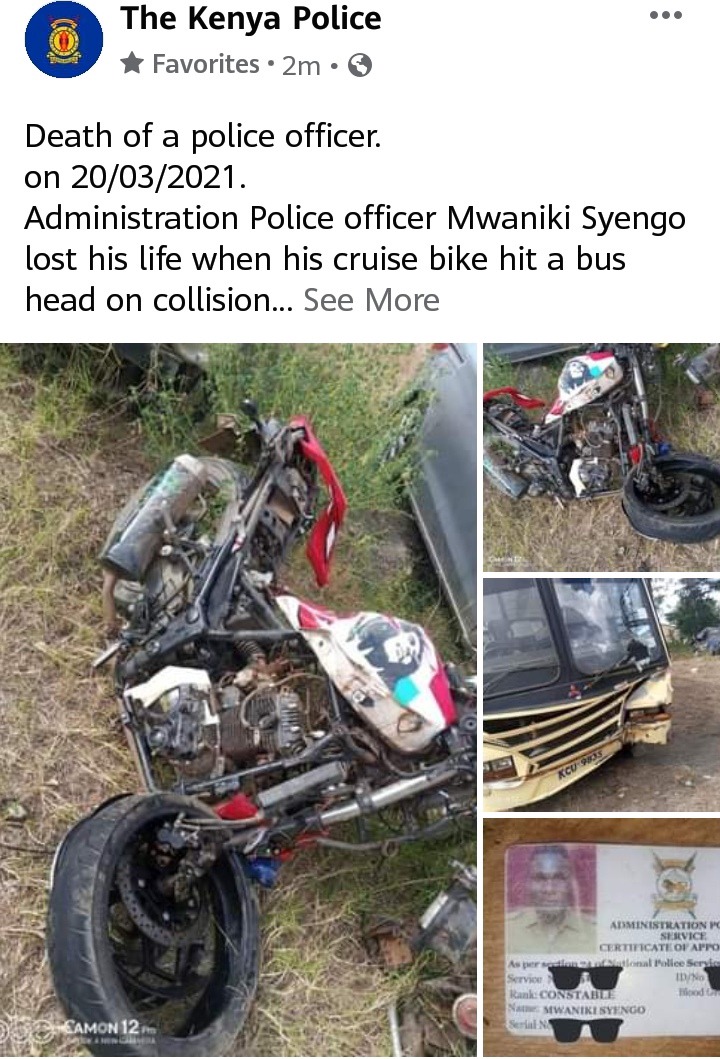 Content created and supplied by: Dimplez (via Opera News )