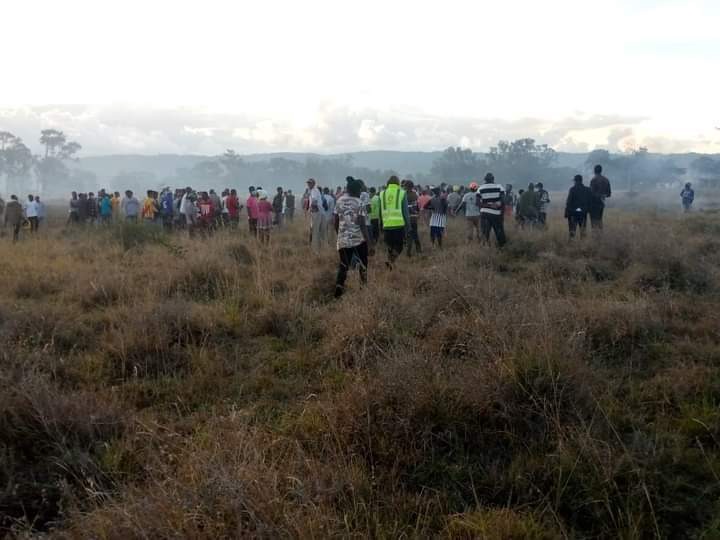 Furious residents light fire in protest after the murder of one man by a police officer(source. Patterson)
Residents of Mitheu in Machakos are calling for justice after a 25 year old man was shot dead by a police officer.
The man, a herder was shot at Vetfarm while he looked after livestock with his friends.
According to Michael Muthama, a witness the officer found fault in the victim and other guys herding in the area.
After questioning them he is said to have fired a blank cartridge to scare them.
However, after seeing they were not afraid he took. alive bullet and shot at one of them killing him on the spot.
"We were looking after the livestock with two security officers, he asked us why we were herding in this area. We were afraid and started leaving while taking the livestock out," said the witness.
" We heard him fire a blank bullet but we were not afraid. When he saw we weren't afraid he took a bullet from his pocket and cocked his gun the shot the guy from behind," he added.
The policeman is said to have run after committing the act.
"After shooting the guy he came to check if he was alive. When he noticed the guy was dead he escaped together with the security officers with him," said the witness.
Caleb Mule, area member of county assembly called for immediate action stating that such an incident shouldn't go unpunished.
He said that there was no crime committed for the officer to open fire on an unarmed guy in such a manner.
Content created and supplied by: Cpatterson (via Opera News )