It was sad a Sunday for one family in Nyatike, Migori County after their kin was burried alive while mining gold at the quarry site. Mr Omondi, met his fate today morning while undertaking his mining work with fellow colleagues.
Mr Omondi had gone to mine at the fateful site when the hole he was in, collapsed, killing him instantly. According to his fellow colleagues at the site, the man had entered the hole to start mining. Minutes later the gold mine hole collapsed while he had started the mining.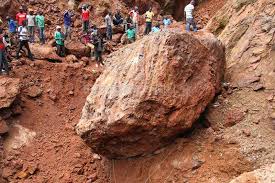 Mr Onyango, a site manager said the victim had been warned not to get into the hole since they were to await his addressing in order to start their work. But this seemed not to get mr Omondi well and ignored the instructions from his colleagues. He got into the hole for the mining. Upon arrival of the site manager, Mr Onyango, he found the victim already trapped in the hole.
Rescue operation begun after an hour to retrieve his body from the site. His body was taken to Migori Level 5 morgue for preservation.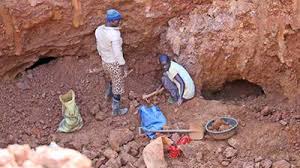 The Nyatike mp addressed the miner's and residents at the site. He warned all those doing the mining to follow due procedures laid before undertaking their minining. He further warned that mining should stop since the is experiencing heavy rains making the soil lose.
May his soul rest in peace.
Content created and supplied by: Ericknewswritter. (via Opera News )