Tragedy in Nakuru as two different accidents occur back to back in the same place. The scene of crime is at Mulili location in Makueni, Makindu sub county.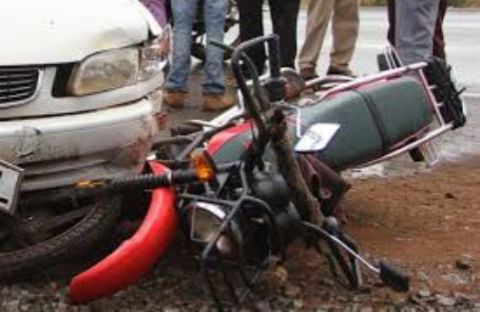 According to Citizen FM News, the first accident happen after a car hit a motorbike. While the second accident was after a Bodaboda man slide on the same road thou it was a kilometer away.
The first accident led to the death of a woman who was on the motorbike. Infact she died instantly. The second accident only led to injury of two people. The second accident was also serious since the victims have been admitted to Makindu hospital.
The woman who died during the accident, the body has been taken to Makindu mortuary for post mortem. The traffic police have the entire situation under control. They have also urged drivers to be careful on road.
Otherwise share with us your thoughts on the comment section. I will also get back to you with more crime and society news from Kenya.
Content created and supplied by: Wesleyhubb (via Opera News )