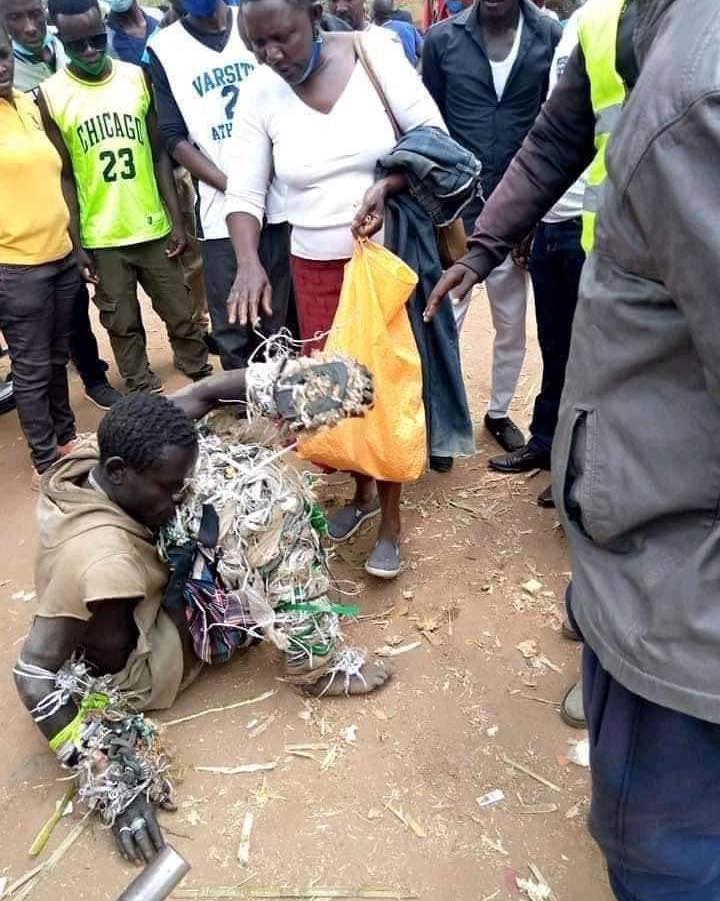 An elderly mother who broke into tears after she reunited with a son who allegedly went missing three years ago is now being sought after by a top media house in the country.
Photos and videos of the unknown mother crying after she bumped into her son in Nairobi surfaced on social media on Tuesday before going viral.
The Stanard Media Group is now looking for the same woman.
Taking to social media, the top media house has asked for Kenyans' help in tracing the woman.
"Dear Kenyans, Help up trace this woman. We are looking for the woman in these photos who is seen helping this man dressed in tattered clothes. If you have her contact, email us at [email protected]," they said.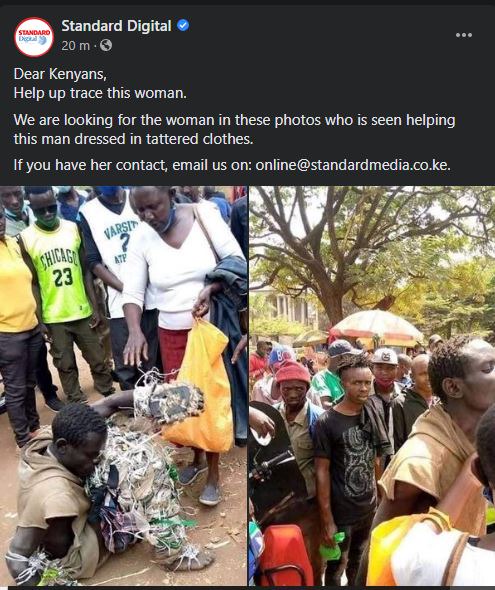 According to sources, the young man in the video was a bright student at the coveted University of Nairobi. He then went missing under unclear circumstances.
His mother said she kept on moving from one police station to the other, one mortuary to the next with hopes of finding him alive or even dead.
She eventually found him alive on the streets, however, he had gone mad.
Content created and supplied by: pmeja (via Opera News )