People across the world have different cultures which have been in place ever since the stone age period. There are good cultural practices which have been upheld up to date and there are those which have been termed to be against human rights and have been abolished.
In Africa, different communities have different ways of preparing their food. In Kenya, the Maasai and Kalenjin can mix blood and milk and take it raw. The Kikuyu community is known for mixing several types of food and cooking them in one pot.
A picture of well cooked food has surfaced online with the mixture of chicken, eggs, corn,peas,potatoes and bananas. These has left the internet users amazed and surprised. Some have said that they have never seen such a combination and that it might be poisonous to the body if consumed. Some said that they have tasted it and it is so delicious.
Another user made fun of it and said that it is the chicken, its product and food.
What do you think about that dish and if given an opportunity would you eat it? Leave your comments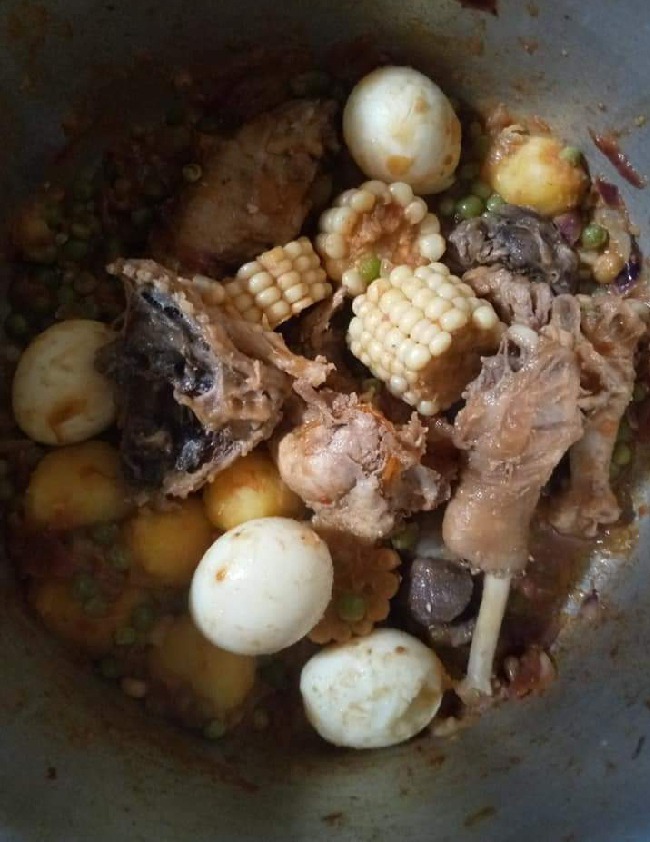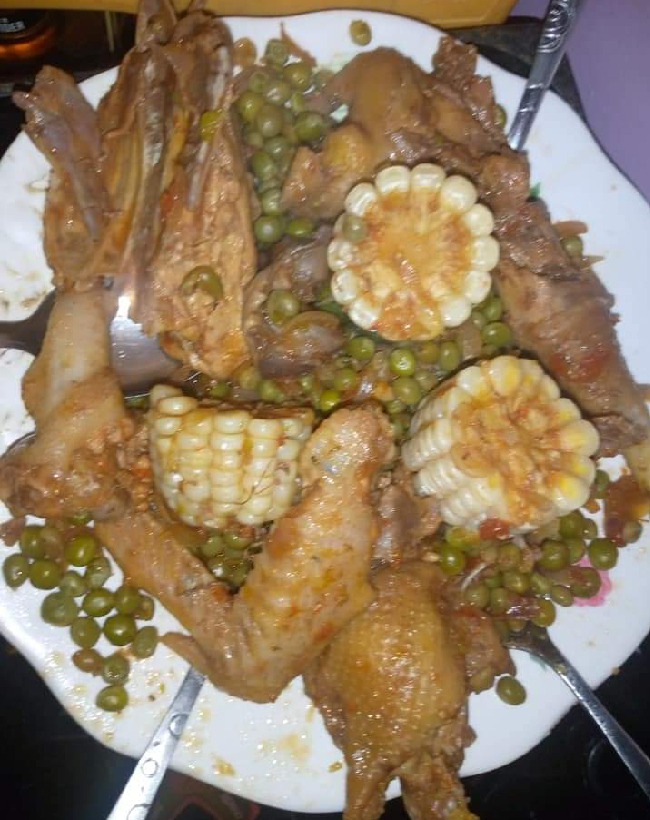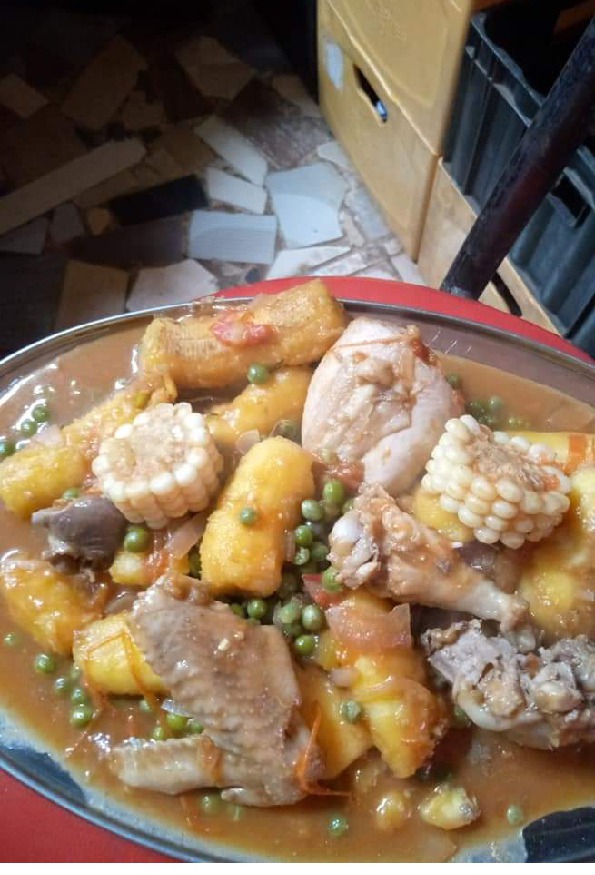 Content created and supplied by: Wikosam (via Opera News )