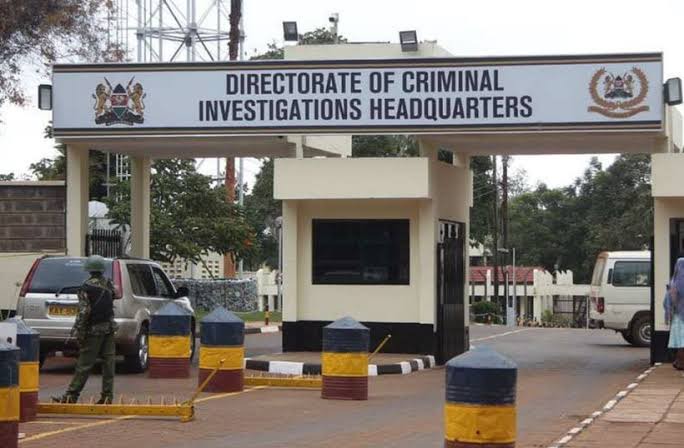 The headquarters of the Directorate of Criminal Investigations (DCI). [Source Courtesy]
The Directorate of Criminal Investigations (DCI) has been forced to pull down a post on its social media accounts following a public outcry over the insensitive tone and diction that was used in the post. In the post, the law enforcement body deployed informal language that attracted the ire of a section of Kenyans. The subject was the cold blood murder of a soldier by his lover.
"Last night, a couple's squabble involving a Kenya Defense Forces officer turned lethal when his 27-year-old wife, armed with her teeth, served him three major bites that promoted him to eternal rest, " the post read in part.
As of writing this article, the DCI had yet to explain the disappearance of the post which stayed on its verified page on Facebook for close to an hour. An overwhelming majority of those who reacted to the post noted that the diction of the post tool away from the seriousness of the murder. The person making the updates has gained notoriety for the light manner in which they make the posts.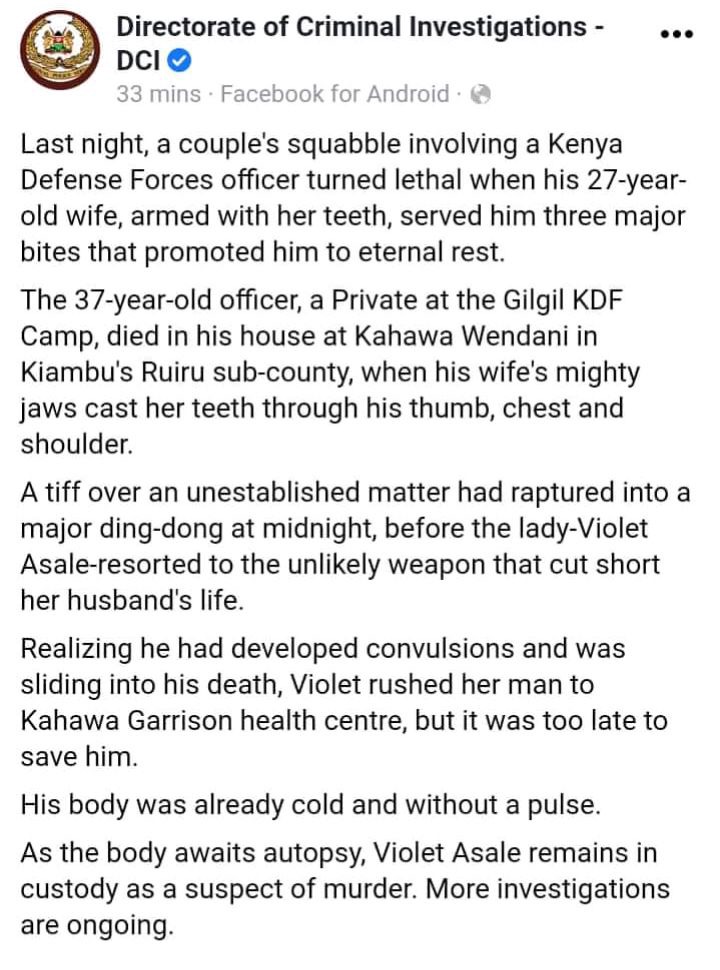 A now-deleted DCI post on the murder of a KDF officer who was allegedly bitten to death by his lover on Saturday. [Source Courtesy]
Here are some of the reactions from Kenyans to the 'insensitive' post:
"You must give it to the person updating the DCI page, their sense of humour and linguistic prowess are first-rate. Unfortunately, that sense of humour and over-application of writerly gloss are painting that law enforcement body as unserious and insensitive to the core. When communicating dark happenings such as cold blood murder, simple formality is key. Rhetorical flourishes take away from the seriousness of the issue at hand. The person doing the updates should visit the FBI – Federal Bureau of Investigation page and see how such updates are crafted. They seem to have forgotten they are there to inform, not to entertain. They should thank their stars that in this side of the Sahara, the sensitivities of language use are not an issue. In the US, that guy would have been smoked out and fired pronto, " Mukalo Shem wrote on Facebook.
"This is the worst thing that I have read today. There is so much to disseminating information than the command of language. You need to understand how, where, and why to use language, " Odhiambo Kaumah wrote in a comment.
"This is not a composition my friend. Do you realise that you are sounding comical when you should be sounding serious because of the nature of what has happened. This is a disgrace. I am not only disappointed but disgusted, " Said Mohammed wrote.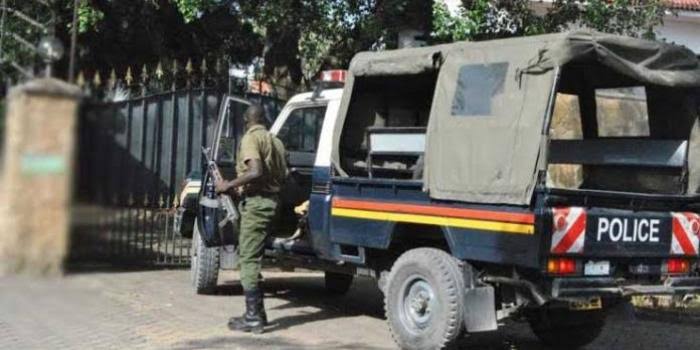 A police car. [Source Courtesy]
Content created and supplied by: ShemBevertonMukalo (via Opera News )