A deadly accident has allegedly claimed the life of a middle-aged woman who is reported to have been killed after being crushed by a public service vehicle.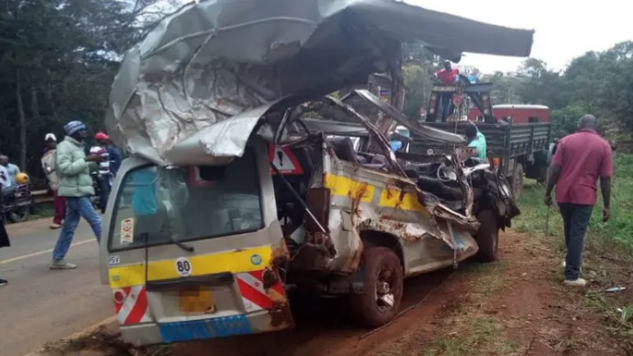 Photo:courtesy (image used for illustration courtesy of courtesy of Google search engines)
Case File
According to the reports given by the witnesses, it was reported that the deceased was crushed by the PSV after she fell from a Boda-Boda she was on.
Further reports indicate that the woman was heading towards an unknown destination before the PSV hit the Boda-Boda which she was on where the deceased unluckily fell underneath the bus.
This was followed by a dramatic scene after the bus allegedly run her over crushing her. Sadly, she was reported dead on the spot by good Samaritans who had rushed to the scene in order to help the casualties. However, the Boda-Boda operator allegedly survived the tragic accident and was rushed to the nearest hospital.
Accidents In Kenya
According to the reports given by the National Transport and Safety Authority, it has been reported that lots of accidents are being caused by reckless and drunk drivers and so due to this reason, the government has reintroduced Alco-blow in order to measure the amount of alcohol content in drivers blood system in order to reduce the number of accidents in Kenya.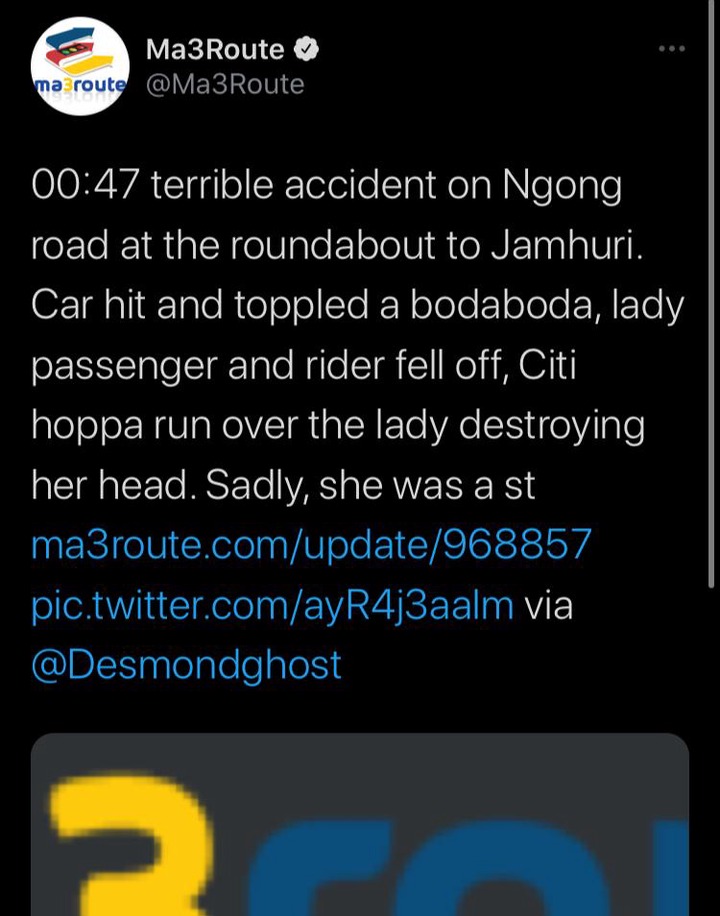 Content created and supplied by: Justincreates (via Opera News )