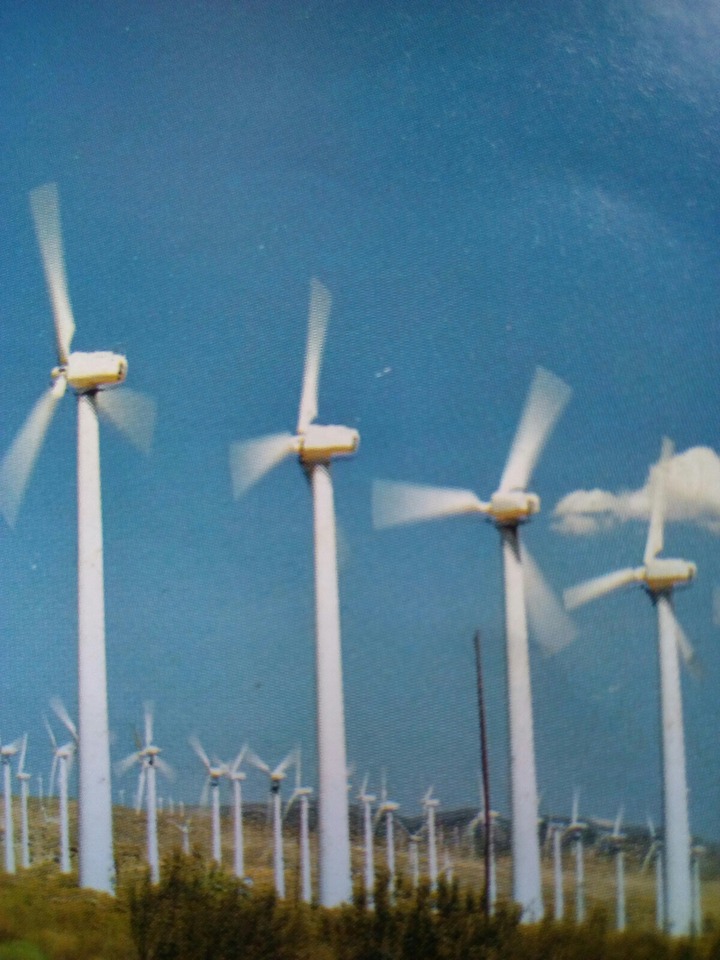 Scientists are trying to find more sources of energy that will reduce pollution and save some of the fossil fuels.People are using several types of renewable resources.Some of these forms of energy exist in an unlimited supply.
1.Solar Power:
Solar power uses energy from sunlight.Solar panels can collect the sun's rays for heating.Solar cells can convert light energy directly into electricity.
2.Water from the ocean:
Ocean waves and tides can be used to drive generators to produce electricity.
3.Biomass energy:
Biomass includes wood from trees and other plants,animal wastes,and garbage.When these are burned or allowed to decay,they produce natural gas.Biomass energy is widely available and used in some parts of the world,although it is not unlimited.
4.The wind:
Old-fashioned windmills were used to drive machinery.Today,some people are using wind turbines to generate electricity.
5.Geothermal energy:
Geothermal energy is energy that comes from the hot,molten rock inside Earth.In certain parts of the world,people use this kind of energy for electricity and to heat buildings.
Content created and supplied by: [email protected] (via Opera News )