A judge from Migori has reduced the sentence of a suspect from 30 years to 25 years after the suspect revealed contradicting evidence to the judge along with the prosecution.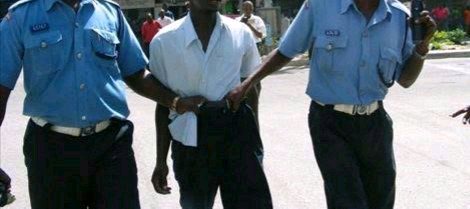 Photo:courtesy (image used for illustration courtesy of Google search engines)
According to the reports given by the prosecution, it was reported that the suspect was accused of defiling an underage girl who she allegedly lured to his house with the promise of giving her more firewood after he found her Fetching her families firewood only to take advantage of her.
Reports given by the victim revealed that the suspect told her that he was going to get her more fire wood so that she could go home as it was getting late but after getting to his house, the suspect reportedly locked the house and forced himself on her after which he threatened her not to tell anyone.
Revelation
In his defense, the suspect revealed that he was innocent adding that the father of the victim had a grudge on him to the point where he had first accused him of having an affair with his wife only to find that this was false.
He added that the Victim's father was also mad at him after he continously went to his house to demand his money where he claimed that the man had refused to pay him despite the fact that he had given him a job which he did.
Lowering the man's sentencing, the magistrate disagreed with the victims father after the hospital tests revealed that the man didn't force himself to some extent on the victim who's name was kept hidden for security reasons.
This was a contrary report where the father of the victim revealed that the suspect had taken his time in defiling his daughter. Due to this reason, the judge was forced to cut 5 years from the initial 30 years in jail giving the suspect 25 years.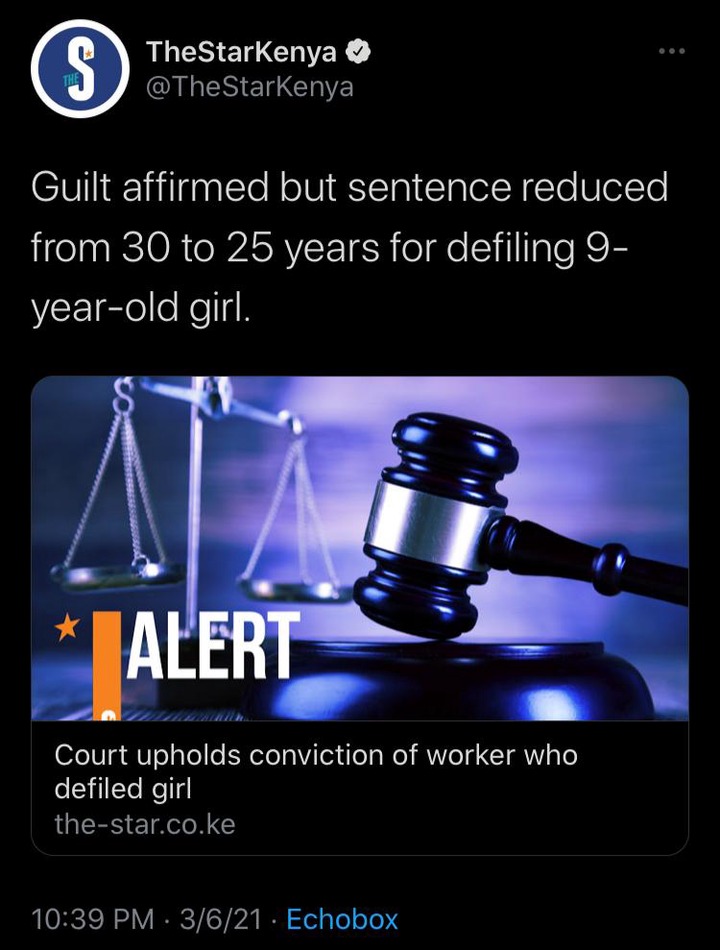 Content created and supplied by: TheReporterr (via Opera News )