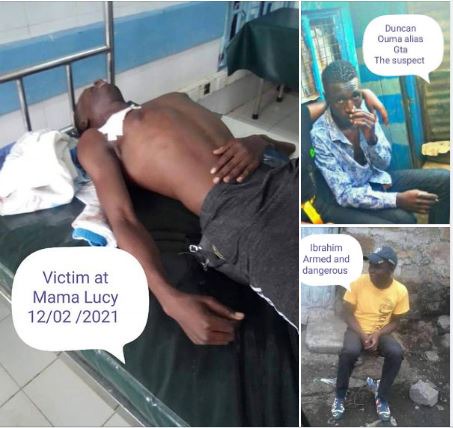 Most feared Nairobi cop Hesy Wa Dandora has now warned two hard-core criminals who reside in Kasabuni area in Nairobi.
In a post on his Facebook page, 'Nairobi Crime Free, Crime Free Society' the dreaded hesy, who is a faceless criminal buster has promised to deal with Duncan Ouma alias Gta and one Ibrahim who owns a revolver.
In his post, Hesy warned the two saying that their days are number over their continued stabbing, raping, stealing and even killing innocent residents.
He made this post after a man was stabbed and his items stolen by the two criminals.
"Hello members! Our attention has been drawn to countless reports of insecurity, stabbings, rapes and murder cases that constantly reported within Kasabuni and its surroundings. The most recent one being a young man who was stabbed on 12 of this month and he lost some valuables too. Well, the main suspect in the stabbing is none other than Duncan Ouma alias Gta and one Ibrahim who owns a revolver. At the moment, mmetoroka Kasabuni but msijali, our drones are high up in the sky, start counting your days, kwa hii game sisi ndio chieth. No more stabbing/s of hardworking Kenyans na vile corona imetuhangaisha sote. Fellow crime busters take note and act accordingly," said Hesy Wa Dandora.
This is not the first time he has warned criminals without taking an action. He has killed some of them while other had to reform to survive or even run away.
Content created and supplied by: WawireCornel (via Opera News )