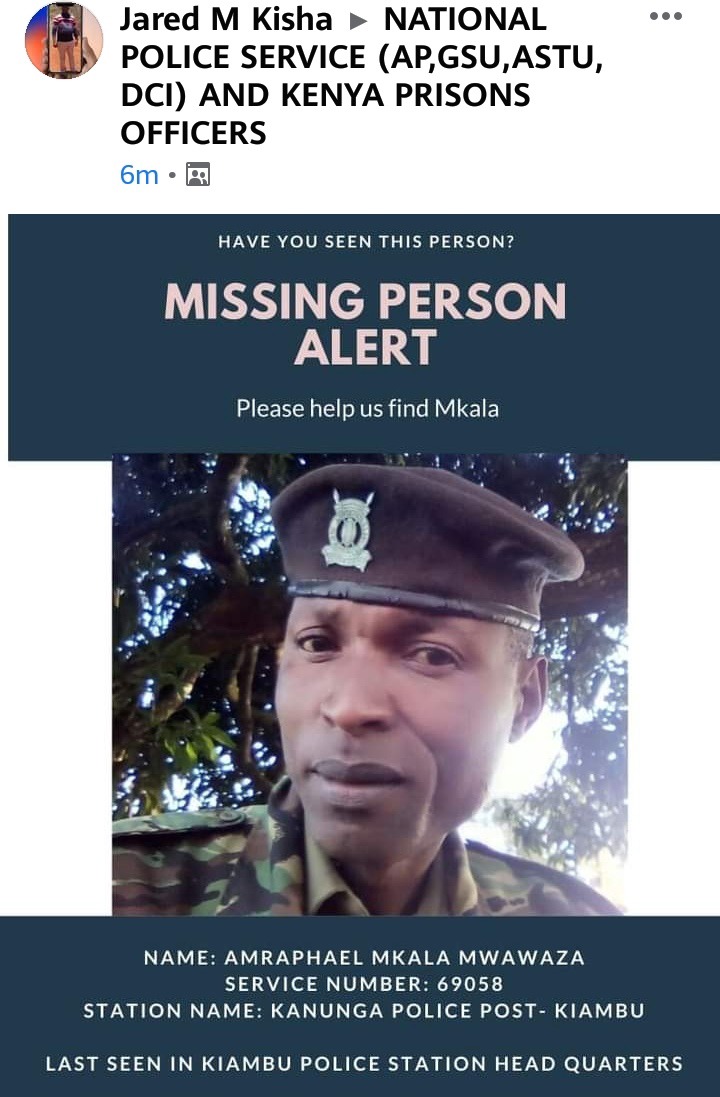 Kiambu police station is still in disbelief after a police officer attached to the station went missing mysteriously.
According to information, the officer now identified as Amraphael Mwakala Mwawaza service number 69058 was last seen at the station before he vanished.
All means to locate him have proved futile with a majority of his colleagues combing the areas around kiambu.
No one still knows how the officers went missing and he is still a live with some fearing the worst.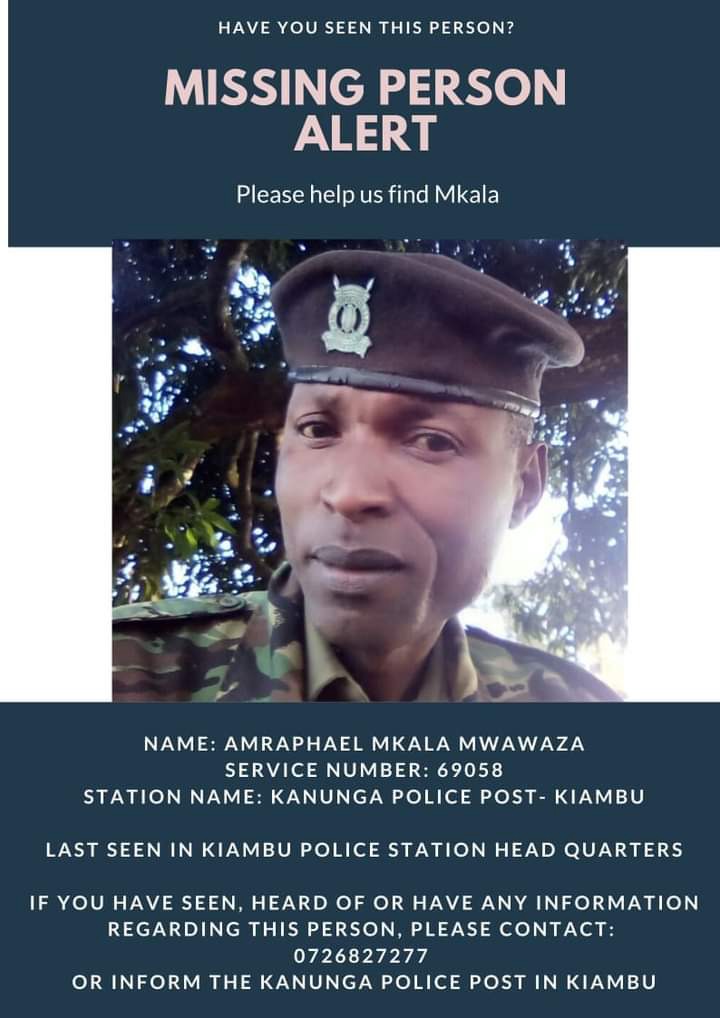 Cases of people going missing only to be found dead have been on the rise bringing in fear closer to many.
Police officers rarely go missing as many are well trained and cant miss their duties for no good reason.
This has led to many queries of what could have happen to the officer with some questioning if he was abducted.
Some ha e even suggested that he was fed up of the service ans he opted to leave without a trace.
This happens not be the first case where a police officer was reported missing only to return years of later, where some were arrested for neglecting their jobs.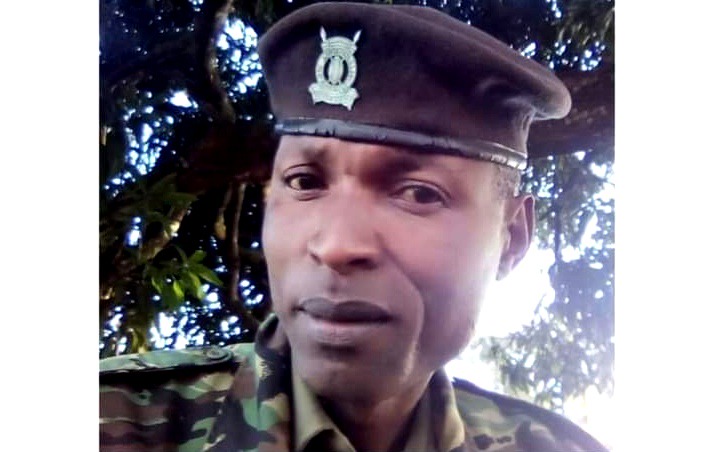 Content created and supplied by: Djrhymez (via Opera News )