Cases of hit and run are not strange on our roads, they count for better statistics of reported accidents. Most of these incidents take place at night or in places where the culprits are convinced that no one is around to stop them from escaping.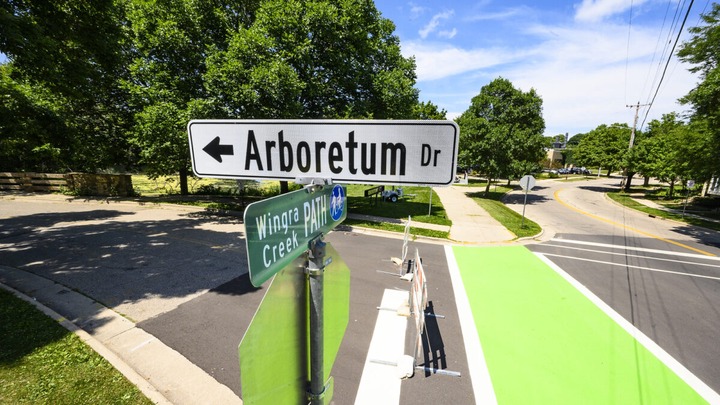 A woman identified as Michelle Chepknony is the latest victim of a hit and run accident which took place along Nairobi's Arboretum Drive on Tuesday morning. According to Ms Chepknony's information shared on Motorists Association of Kenya (MAK), a blue probox with registration number KBN 697 X hit her and ran. She reported the incident at the Nairobi Central Police Station.
The Motorists Association of Kenya shared on its platform the message from Michelle Chepknony which reads, "Hi, I kindly need your help. To track down a blue probox that hit and run me this morning on arboretum drive. Please ask on MAK if anyone knows the owner or can help me track down the owner. Thanks."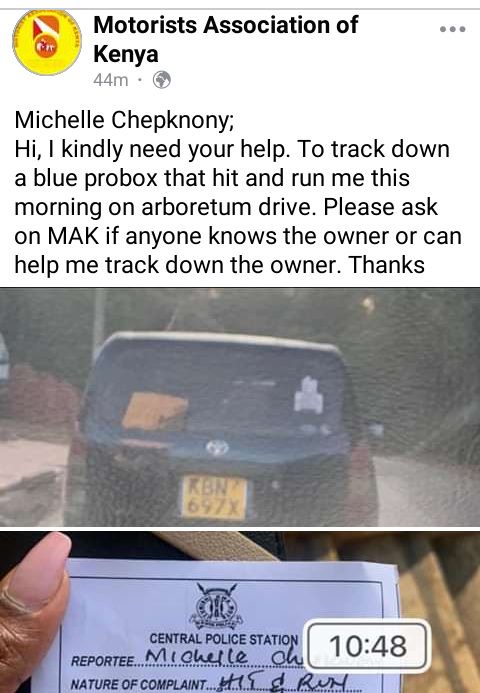 Image courtesy of Motorists Association of Kenya on Facebook
Kenyans have advised her to visit National Transport and Safety Authority website and search the owner of car or report the same case at the Transport Authority. "With 550, do a search n get owner's contact," advised Joe Mic
In a number of accidents, victims are left maimed or some die in the hands of cruel road users who go unpublished. It is high time that we learn to abide by the law and report law breakers. Similarly, law enforcers should strive to to deliver justice to the affected.
Content created and supplied by: HeraldKing (via Opera News )