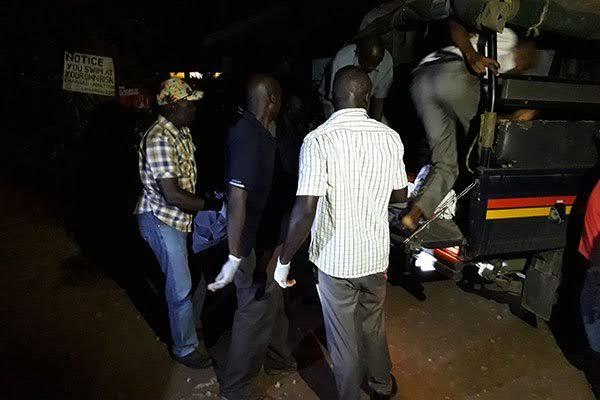 Tears are flowing in everyone eyes who has witnessed a very traumatizing incident when the police today found three lifeless bodies in the rental house along Nairobi's jogoo Road.
Police retrieved the bodies of a woman identified as Charity Cheboi, Hassan and that of an identified the man believed to be in the love affairs with Cheboi.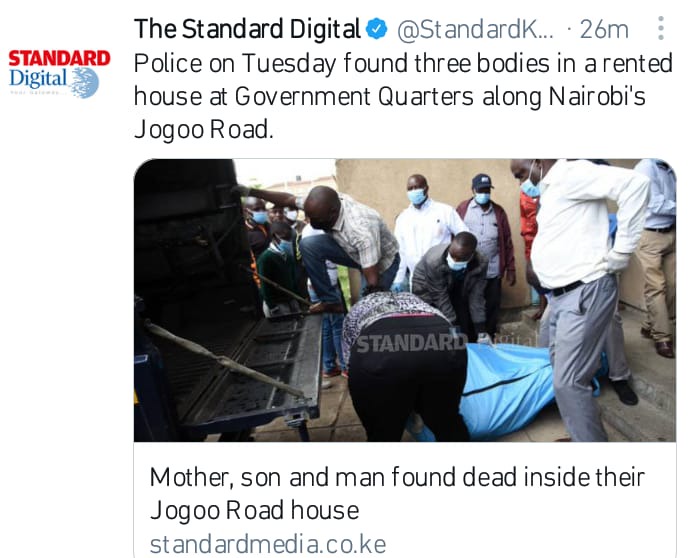 According to witnesses,Cheboi and her son were last seen on Sunday while the female victim was seen on Monday.
The body of the deceased man was found with the hands and legs tied with a laptop cable.
It is reported that, the child's biological father tumbled on the bodies as he checked on his son after he was informed that he had not reported to school on Monday.
The father made calls to the child's mother and after receiving no response decided to find out what was the problem.
According to the statements given to the police, he was called by the school which was concerned by his continued absence.
The bodies of the mother and the kids were found in the bedroom while that of the man was found in the bathroom. The the living room was in an disorderly manner which shows that there were signs of struggling before the man was killed.
Reports also indicate that the bodies of the three had no signs of any Bond that will tell if they were strangled by someone.
The three bodies were taken by the police to the mortuary awaiting the post-mortem and the investigations are being conducted to get to the bottom of the cause of the death.
Content created and supplied by: @vjKE (via Opera News )