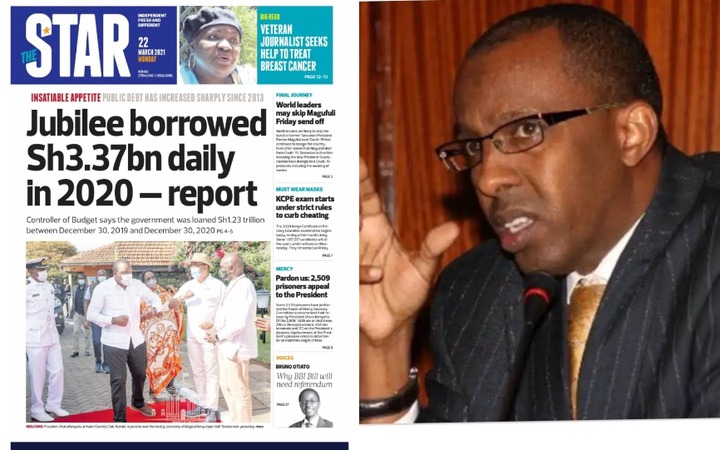 Lawyer Ahmednasir on twitter has reacted to Monday Star Newspaper headline,"Jubilee Borrowed ksh. 3.37 billion daily in 2020." According to Ahmednasir is asking of this is sustainable and what are the social economic and political consequences.
This is what he posted on twitter,
"Is this SUSTAINABLE and what are the socio-economic and political CONSEQUENCES if any (25 marks) @WehliyeMohamed @DavidNdii @alykhansatchu @MihrThakar https://t.co/RdrZ0HVOnq."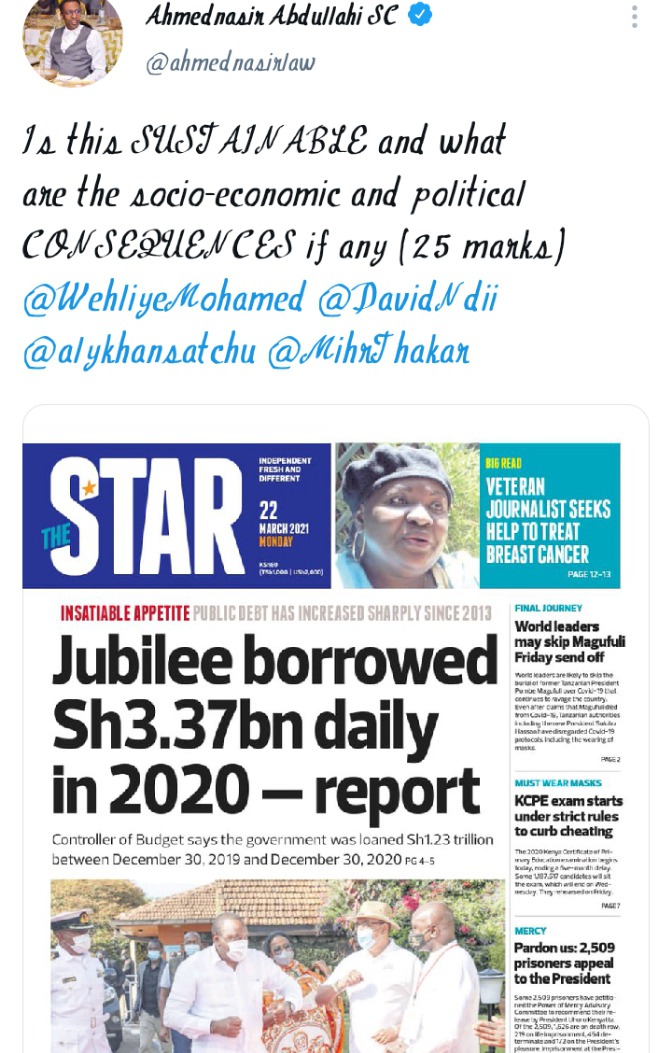 If this is true then it means kenya as a country wr have along to go.this is the reason why the economy of our country is changing over time.
A fan replied saying,"Minus the 2B that your favorite JP leader said is being stolen everyday, they remained with 1.37B to operate.Interesting times in Kenya, I may say! Difficult times ahead!"
Another fan replied saying,"Fuel price shoot... Raising the production cost, distribution hence inflationary price ceiling of consumer goods! ... Wakili it's first quarter 2021 it the impact here Mashinani. We pay the debt!"
Another fan replied saying,"Isn't this your beloved Jubilee... You've strongly defended..Don't forget the system stole an average 2B daily..."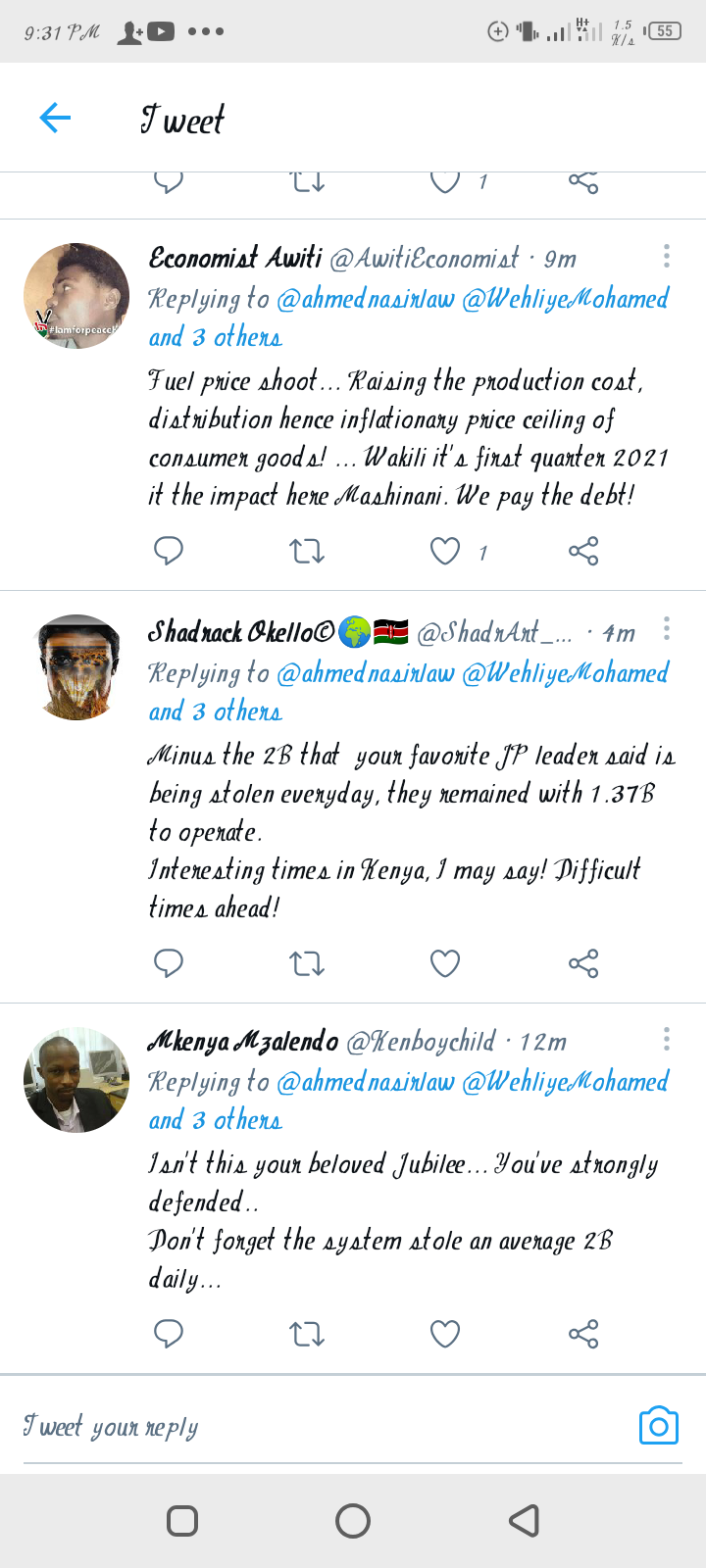 Content created and supplied by: +254HotNews (via Opera News )