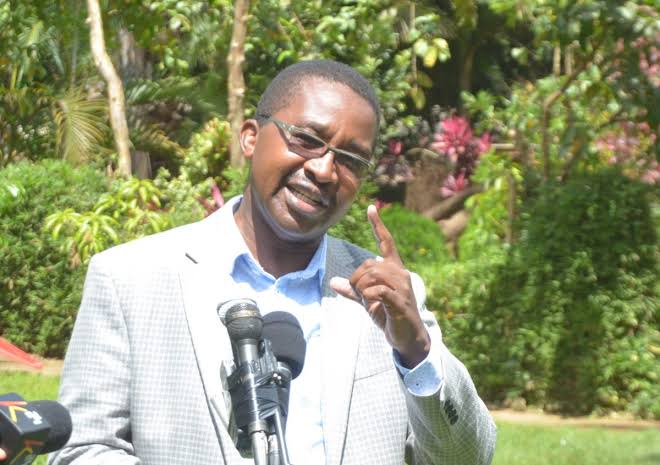 Governor Mwangi Wa Iria photo/file
Residents in Murang'a County have been warned against defying orders of the governor when dealing with the spread of Covid 19 in the county or risk being arrested.
According to Murang'a Governor Mwangi Wa Iria all residents in his county should put on their masks to get out of their compounds to public places or risk being arrested. 
"If you are not in a mask don't get out of your compound, we can not allow people to come in public places to infect others with covid 19 they are going to be arrested ,"said Governor Wa Iria
He also said they have put all measures in place to curb the spread of covid 19 in Murang'a county since the virus is killing people at a high rate and there is a need residents to do what it needs to reduce covid 19 cases in the county
The county boss added that they have invested more in the health sector as compared to other counties to save people's lives.
"At the moment we have 35 ICU beds in Murang'a county and we are set we can also admit people from outside the county to save lives but people should take care of their lives as we move forward,"added Governor Wa Iria
Content created and supplied by: DENISZADOCK (via Opera News )