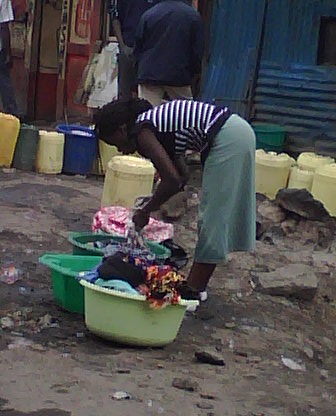 Marriage is a companion that brings two people of the opposite sex to stay together and start a family together. In traditional set up, it's a passage of right for a man to marry and a woman to get married once the right time comes. It's said that marriage is a rite of passage from childhood to adulthood.
The parents are to accord respect to the marriage of their sons and daughters. Drama was witnessed in Masii, Mwala area in Machakos county that is under the leadership of Governor Alfred Mutua after the Mother in law threatened to curse her son's wife for refusing to wash clothes meant to the father in law.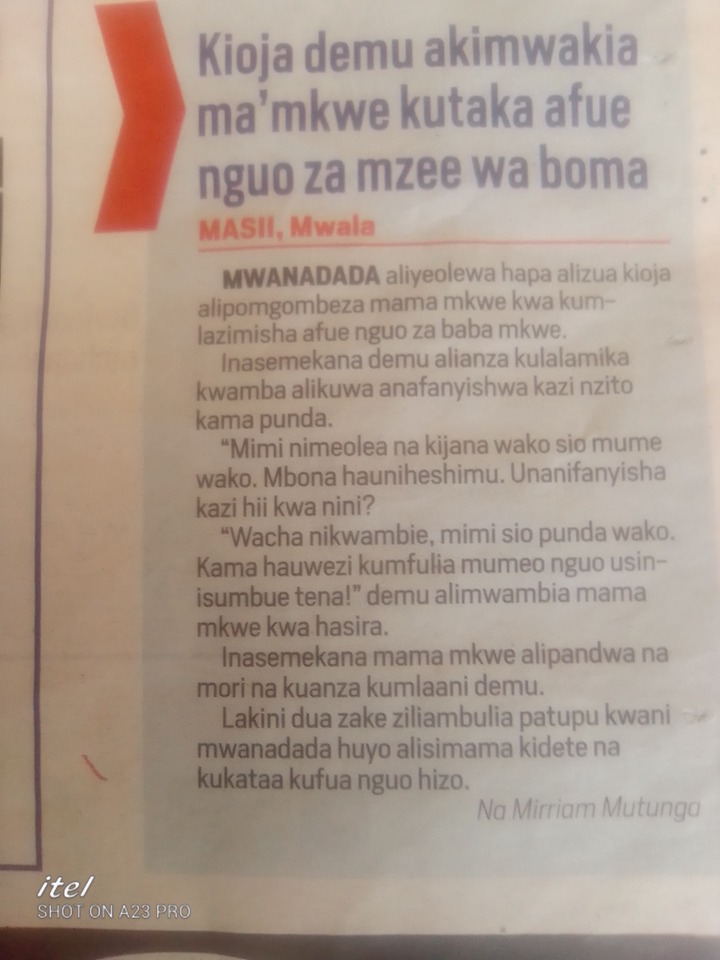 According to the eye witness, the woman accused her mother in-law for harrasing her to work like a donkey saying she was married by her son not the father in law. The mother in law is said to have had the tendency of bringing the dirty garments to be washed by the daughter in law. What's your take on this matter?
Content created and supplied by: Felixotoro (via Opera News )