DCI detectives' hot pursuit of a murder suspect have not been futile.
Screenshots courtesy of Twitter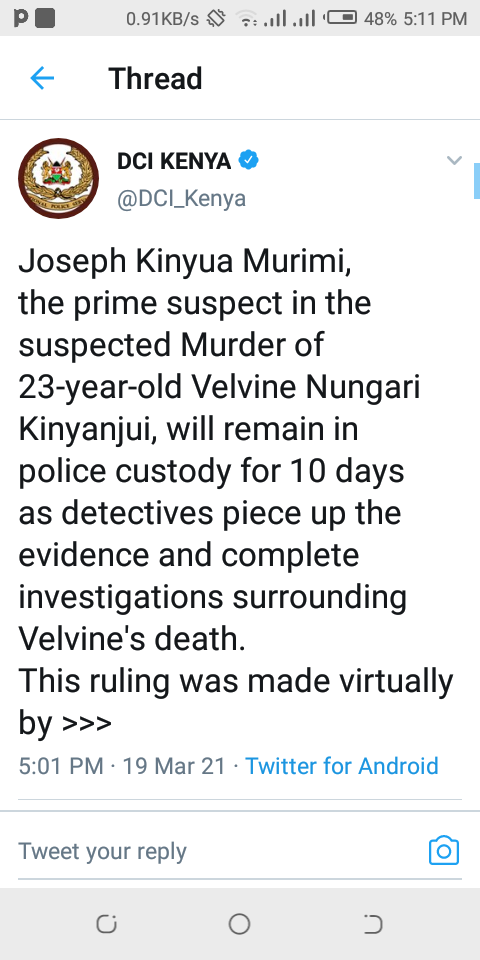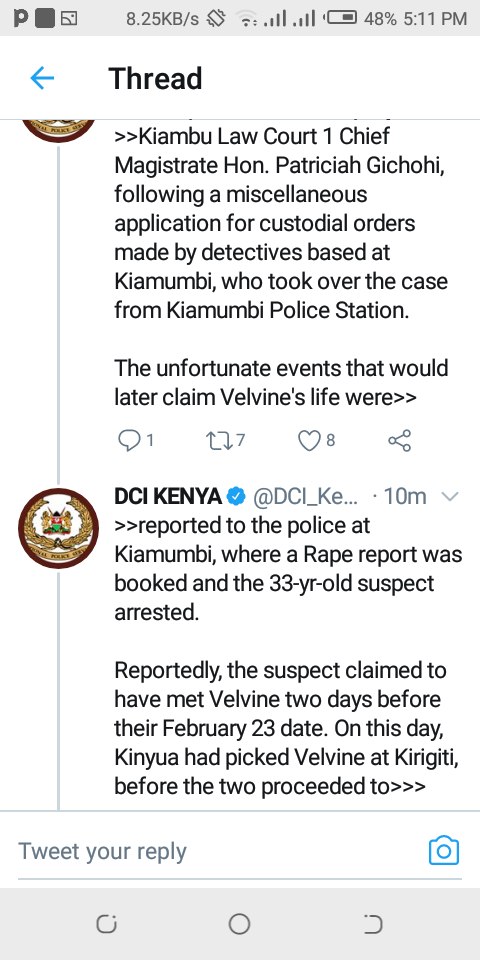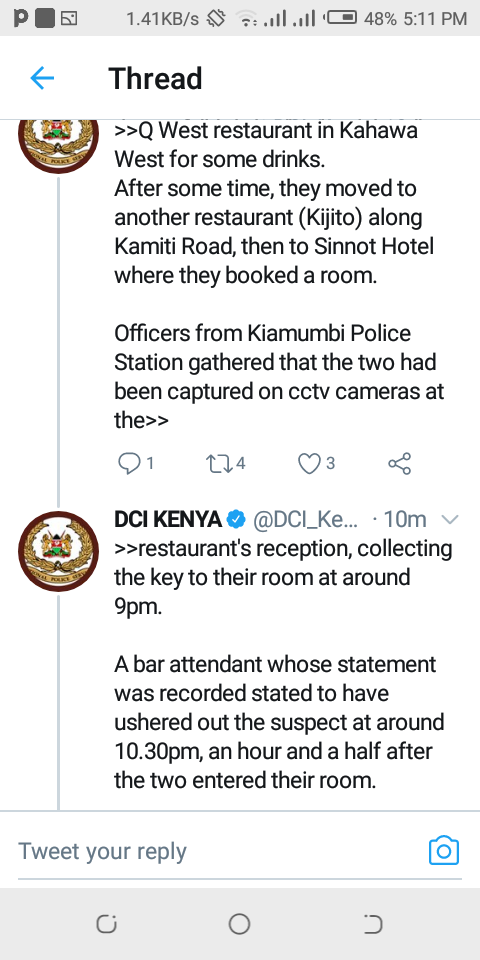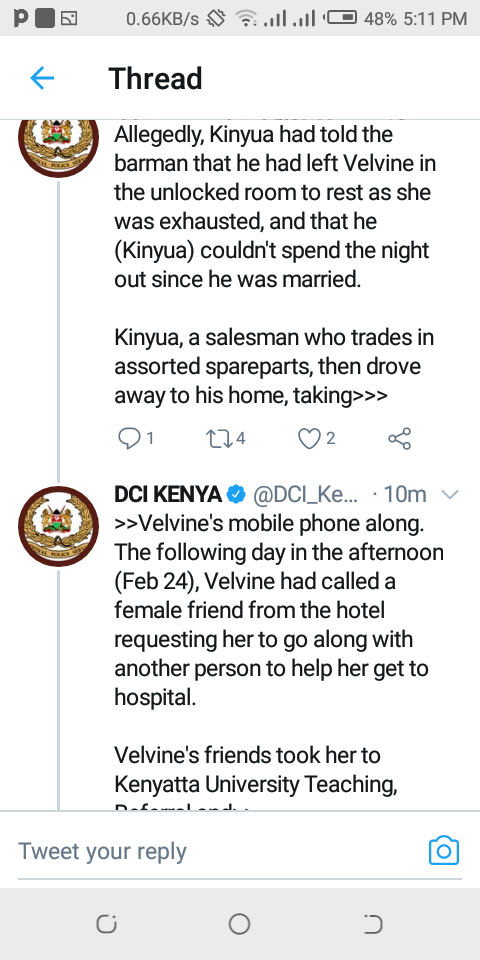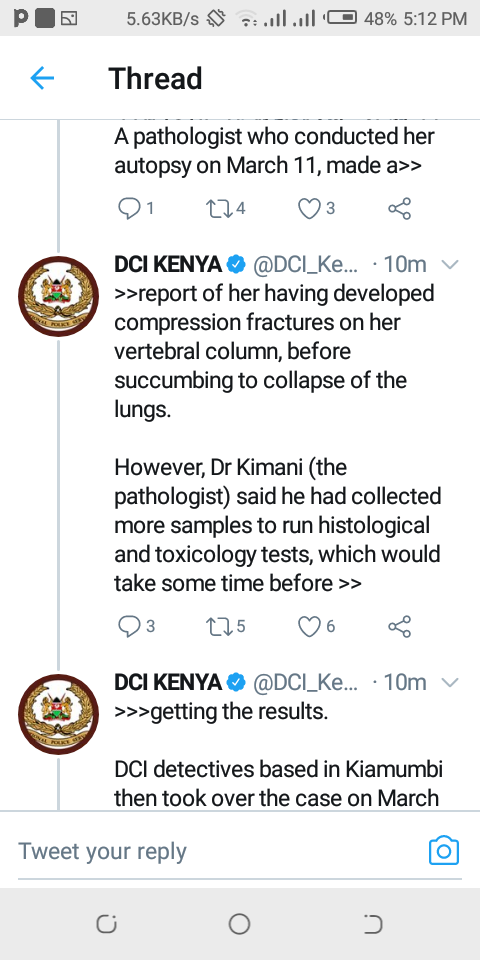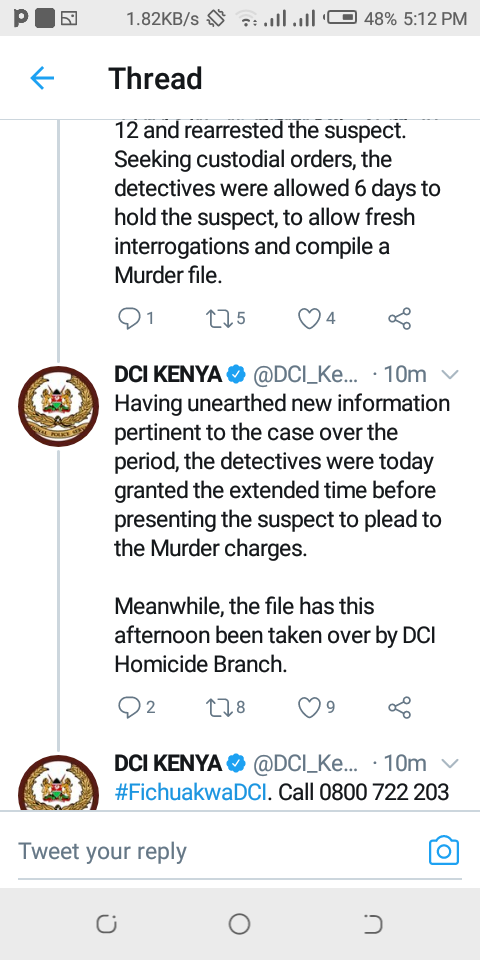 It is a story of first date gone wrong.
Through their afternoon feeds, the Directorate of Criminal Investigation narrates how a young potential woman met her untimely death.
This comes less than three days after renown blogger Lord Abraham Mutai advocated for justice to the family of a young lady.
The latter had it that she had been raped, injected with poison and left for death.
DCI have announced the detention of Murimi a prime suspect in the murder of 23-year old Velvine as they piece up evidence against him.
The duo allegedly met two days before their date.
On the fateful day, he allegedly picked Velvine from Kirigiti.
It has been alleged that they had drinks in two different restaurants before they proceeded to Sinnot Hotel where they booked a room.
CCTV footage unearthed them collecting keys to their room at the hotel's reception.
An hour and half later, a bar attendant allegedly claimed to have ushered out Kinyua.
He claimed that he had left Velvine to rest in the room unlocked since he was a husband and could not spend a night out.
He went along with Velvine's phone. She called a friend the following day who took her to Kenyatta Teaching and Referral Hospital.
It was alleged that she had developed compression fractures on her vertebral before succumbing to collapse of her lungs.
Detectives have been granted an extended time to conclude their investigation on the murder charges.
Suspect to be presented in court to plead for the charges in six days time.
What do you think about this?
Photo of the DCI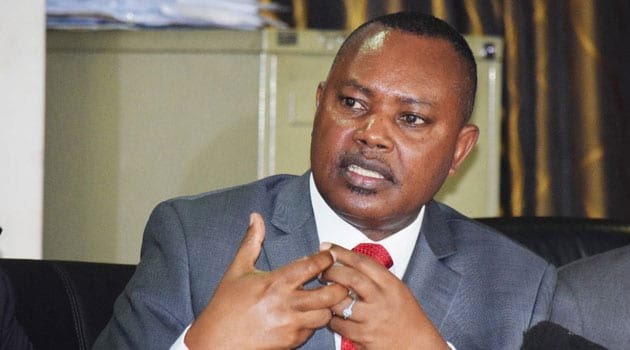 Content created and supplied by: Walter_Mcgreat (via Opera News )