Bullying has been kicked off in schools long time ago,some years ago bullying of students was very common till it reached a time that the government to take an action to penalize anyone who is found bullying fellow students,he or she will face the consequences of the mistake. It seems that it's back again in school,A class eight pupil In Kibra is in Police custody after cutting a finger of a class three girl over her hairstyle.
Lando said that ''He attacked the girl, over the hairstyle, telling her that umenyoa kipara before cutting her finger,''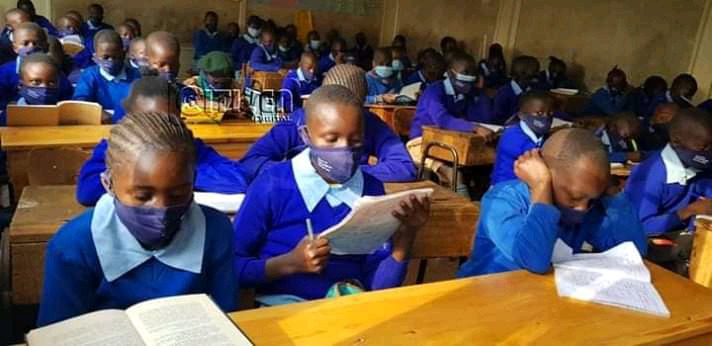 It's alleged that Shadrack has been bullying fellow pupils for sometime now, according to Children Protection Officer in Ngummo Area. Upon searching him well, Shadrack was found in possession of two knives in school which makes the police to wonder the pupil came with the knives to school without the knowledge of the teachers and students.
The parents of the both pupils were summoned before taking the action further.These kind of bullying must be condemned and a serious action should be taken to prevent such incidents.
Content created and supplied by: WeinerF. (via Opera News )