Nairobi has had several homeless people who sit on the streets begging for food and money. Though some may be genuine disadvantaged people, a few conmen have taken the initiative to start what they call 'business' by begging. They often pretend to be ill, sad, crippled, blind while others go to the extent of crying in public to gain people's sympathy.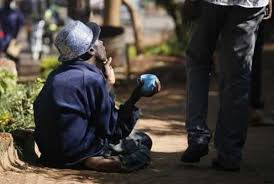 Some of these beggars come from the rich families, they beg because they want money to buy drugs which their families are against. In a shocking incidence, some people have made business empires by hiring streets from the city council where their members can beg freely without disturbance from the local authorities.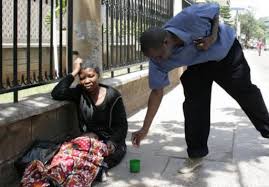 They are always seated at strategic points where there are many passers-by who at some point must show pity to the 'disadvantaged'. In the evening, they take home their returns and earnings. Their share is then given to them. It is shocking to realize that some are being sacked for not being professionally pretentious to gain public sympathy.
Content created and supplied by: TheMassiveResearch (via Opera News )