In the modern world today, cars and motor bikes are frequently used for transportation purposes. Both cars and motor bikes can be used for long distance journeys and still both use petrol to operate.
Very many drivers assume rules on petrol stations some of them being no smoking, phones switched off also cars and bikes switched off.
When these machines are on, they can easily catch fire. Today a video has been shared to spread awareness, a motor bike caught fire in a petrol station burning to ashes as nobody was ready to risk his or her life to remove it. Below are the photos;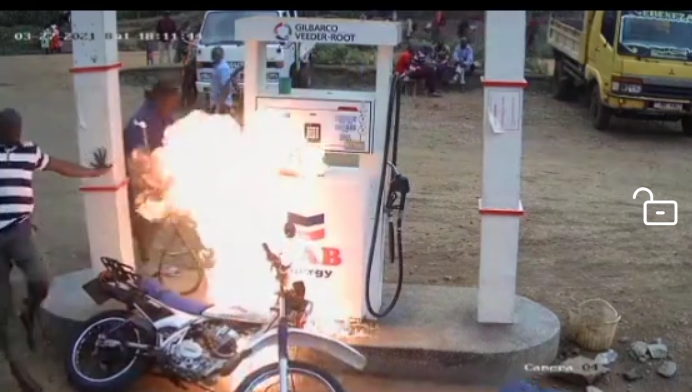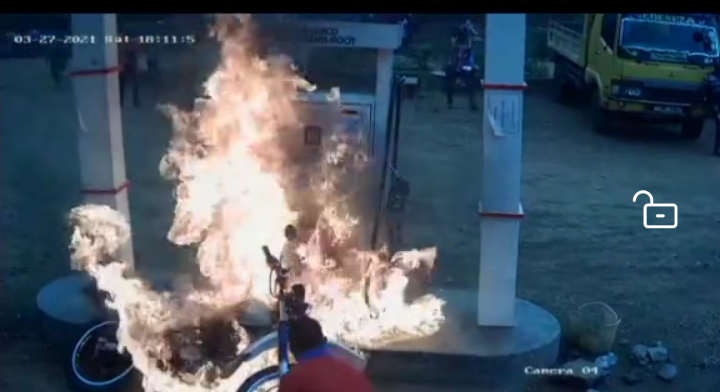 See how it burnt to ashes and also caused commotion as people run in different direction just to save themselves because where there is petrol and fire is a no go zone.
Please let us all be careful as we follow the rules when we go to refill our machines, let us all be mindful of one another. Share widely and do not forget to follow me for more updates daily.
Content created and supplied by: [email protected] (via Opera News )