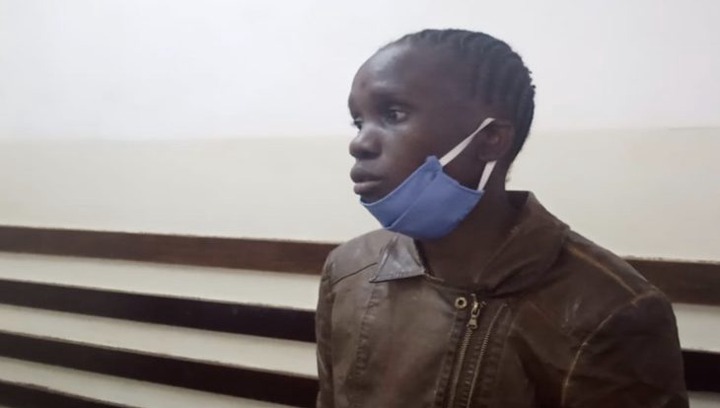 A woman who planned and watched as her boyfriend defiled a minor and schoolgirl has been found guilty and jailed for 10 years.
Juliana Rehema from Kibera is said to have hatched a plan together with her boyfriend to defile a minor, a primary school kid.
According to the source, she lured the 11 years old schoolgirl into her house with a fake promise of taking her to Kitengela for a trip.
When the innocent minor visited Rehema with hopes of going for a trip, the woman served the teen with tea laced with a drug that plunged the child into a deep sleep, which saw her sleep for six hours.
The horrific act happened on May 19, 2019.
It was during the six hours of the deep sleep that Juliana's boyfriend preyed on the minor and eventually impregnated her.
The man then fled the country and moved to Uganda, giving police officers a hard time to trace him.
Rehema was, on the other hand, arrested and subsequently arraigned. She was today jailed for 10 years.
Content created and supplied by: pmeja (via Opera News )