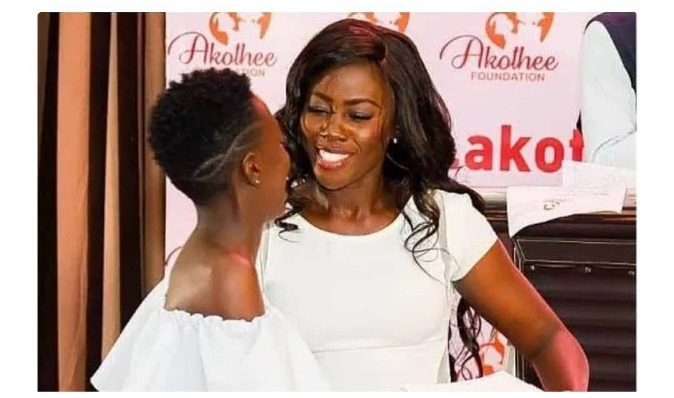 Akothee's daughter Rue found herself on the wrong side of the law over the weekend after she was arrested by the police for being outside during curfew hours.
Rue's surprise birthday party was held by her best friend Shanielle. They however extended the party past the curfew hours (10pm). 
Rue had to spend the night in the cold police cells for the first time in her life. She however paid cash bail and was released in the morning. Rue kept the whole experience as a secret. She didn't want her harsh mother to find out that she was in police custody.
However, Akothee bumped into the news on a blog. She reacted by asking Rue who bailed her out on that night. She also hilariously added that no one is above the curfew laws.
"Rue baby you slept outside and I don't know?. Who bailed you out? Did they catch your bae too? The police don't really care whether you're the daughter of Madam boss." Wrote Akothee as translated from swahili language.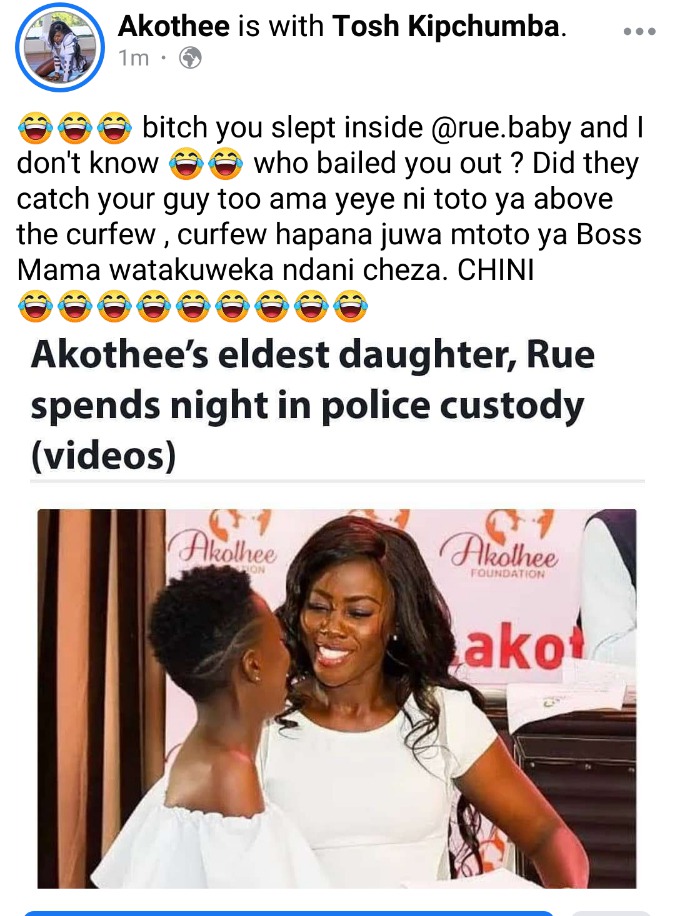 Content created and supplied by: AbbyNews (via Opera News )