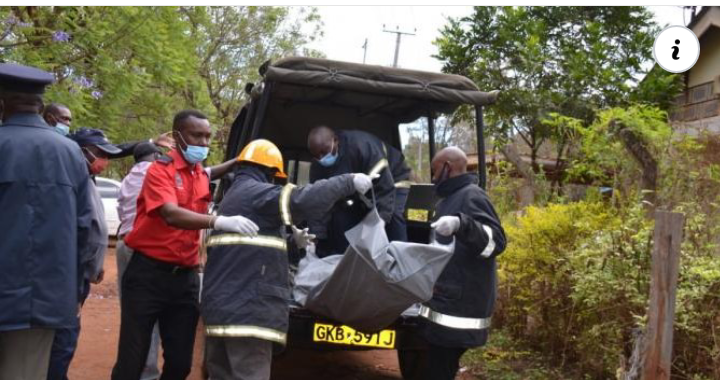 Photo used in a previous incident: photo courtesy
Cases of domestic violence have continued to be witnessed in the country in recent months. Today was no different after a rather disturbing incident was witnessed in eastern Kenya.
Sources have disclosed that a man was today killed by his in-laws after he traveled to fetch his estranged wife having separated for unknown reasons.
Apparently, the man was attacked by his in-laws including his wife and children once he arrived at his in-laws residence. The man was brutalised to death.
Details of the encounter are still sketchy as no motive has been established as at now. More so reasons for their separation are yet to be revealed but police have already launched a thorough investigation to bring to book those involved in the murder.
Police have further revealed that a total of six suspects have already been arrested in relation to the tragic murder. Couples are always urged to solve domestic disputes in a more professional manner to avoid occurrence of such incidences.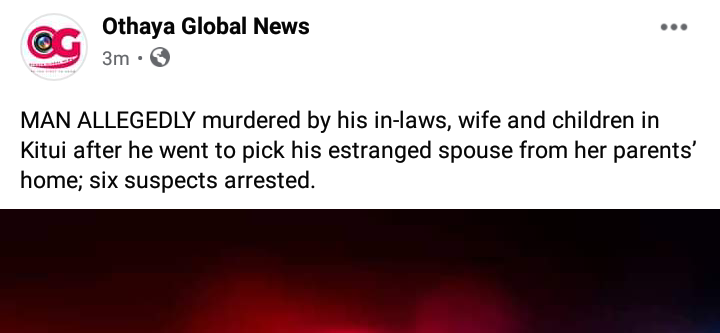 Follow my page for investigative journalism
Content created and supplied by: Bulldozer001 (via Opera News )