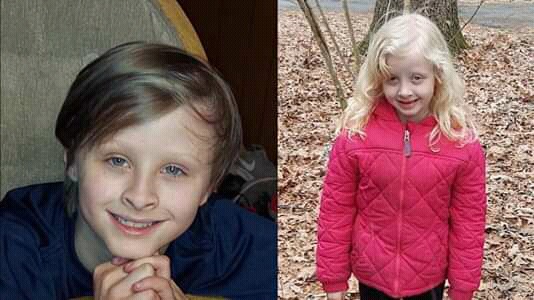 Residents of Millington, USA started their week with tragic news after Benjamin, 10 was pronounced dead following an attempt to rescue his 6 years old sister Abigail Luckett from drowning into a frozen pond.
Abigail and her two brothers were having fun near a frozen pond and all over sudden Abigail accidental fell inside the pond, Benjamin didn't hesitate to go for her rescue, he immediately jumped inside the cold water but he was unable to come out with her sister.
When the other brother saw the situation has worsened, he quickly ran for help and his dad came to the spot nevertheless he was only able to rescue Abigail following his efforts to reach Benjamin derailed. The young hero was later pulled out of the water when the firefighters arrived to the spot, the siblings were rushed to a nearby hospital for medication nonetheless only Abigail survived in a close shave while his brother, Benjamin was later announced dead.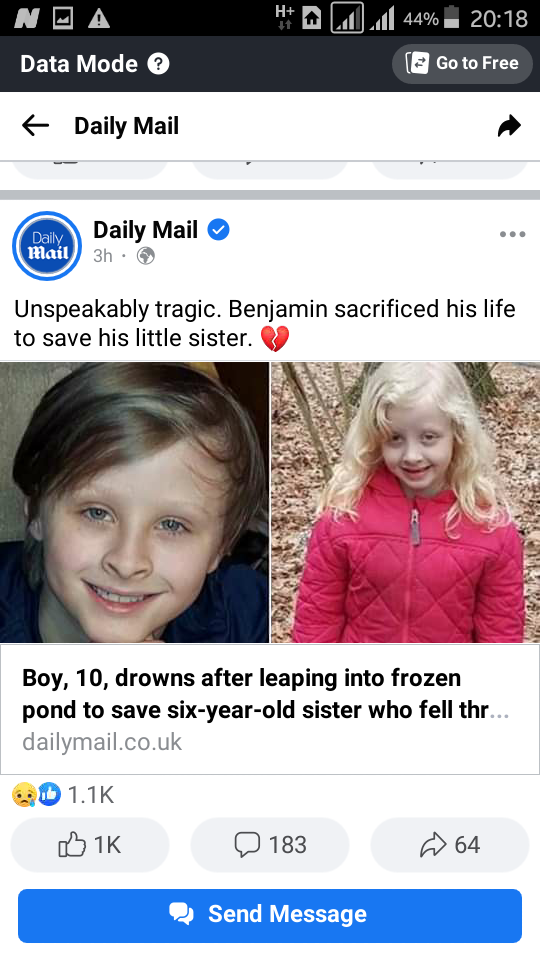 According to reports from Shelby Firefighters Department, Benjamin indeed died a hero after sacrificing his life for the sake of his beloved sister.
Content created and supplied by: Cheboi_Vic☆ (via Opera News )