Love Of Money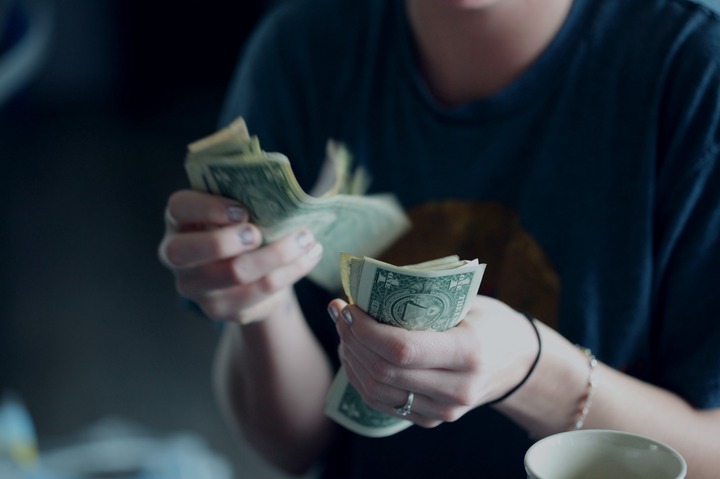 "The Kenya sihami", phrase is some statement which has become the only reaction to the many Kenya's shoking but routine happenings.What else could be their response? Today you will hear from the news that politician X did this one crazy thing to his/her colleague, elsewhere a man married their own daughter! In job searching, they will not ask your qualifications,they ask who send you!Such are the happenings that have become part of us.
The many challenges that Kenyans face almost daily,have made us to accept them as part of life.It is only here, where the guilt but well-up enjoy freedom : because they can afford to buy it, while the innocent will rot in jail because their existence does not really matter,and if it does, maybe during elections when they are lured to give their votes to some leader who they will probably never meet again! But at times the difference between being behind bars and being outside with no freedom is negligible.It is always as one of the characters in "The Betrayal in The City" by Francis Imbuga says;"The outside of this jail is the inside of another jail" some comedian said;with the poor conditions in Kenyan jails and the inhuman treatment that people encounter there as compared to jails in Western countries: where prisoners are paid,given nice meals,and practically all the basic needs,if a Kenyan would be jailed there he would ask for permission to come with his family members!
Leaving behind all this and coming to the challenge of the day: Love of money; conmen.Over,the ages Kenyans have lived with the stereotype that Kikuyus have a special love for money.Well if this has been true or not it doesn't matter.The point is finally the disease has finally succeeded to spread to all Kenyans like a wild fire burning all.
The conmen have become the most dangerous persons around.They are everywhere and anywhere salivating for money they have not laboured for.Waiting for slightest opportunity to con you and get every coin in your pocket! These fellows are so in human,and once you find yourself in their trap you will not get out until they have your money.In big towns they are all over looking so much like genuine business persons.The most weird thing about them is how once you find yourself talking to them you can't come out without losing a thing or two-they are charming!
The worst they will do is wait for a parent taking a child to school,and they give some fake deals.The desperate parent now gives in all because of a promise for a shopping voucher and ends up loosing thousands.Poor fellow!
They will not limit their lust for money to parents only,they will follow the innocent students and convince them to buy some fake learning materials and involve them in some "luck games" which at first seems real but at the end it's disastrous.
When you get your feet to towns,these conmen and worse more conladies are the first people to notice; looking like saints that they are not.They will twist you until you fit in well then they execute their evil plan.We don't know who to trust anymore,everyone has become a suspect.
We are so used to being conned and the selfish nature of Kenyans until it has become a challenge to even do the jobs.Someone is afraid they will be given a job to do and miss the payment.Talking of missing the payment,there is the issue of online jobs which has become more difficult if not impossible to trust.we are afraid of registering with huge sums and all of a sudden the website disappears.SCAMS everywhere, people making money out of others!I mean how do I even know when things are real? People have lost confidence to try and even if they try they still live with the phobia of losing the money to a fake deal!
It is really a world turned upside down,all for the love of money and this has turned people wild with little sense of humanity.St Paul's letter to Timothy(1st Tim 6:10) "The love of money is the root of all evil."This has really proofed true with all the evil happening; Murder, corruption,con business, prostitution,robbery, blackmailing etc.
Content created and supplied by: Trizzah1 (via Opera News )