The Influencers Are Being Paid Kshs. 1,000 Only. 
By Elee Global
Kenyan controversial blogger Cyprian Nyakiundi has gone on to his twitter profile to offer a handsome amount of money (Kshs. 200,000) to 40 twitter influencers whom he states are currently trolling him.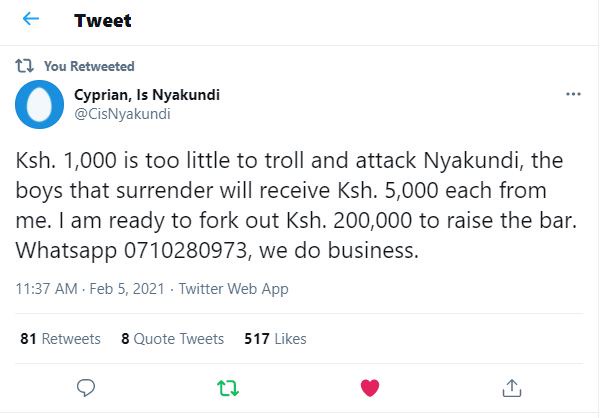 This is seen in his tweet dated 5th February posted at 11:30 am where he state ''I hear some boys have been paid to attack me today. They have two WhatsApp groups to do that. After they are done, I'll expose their master. They are receiving 1,000 each . Around 40 boys''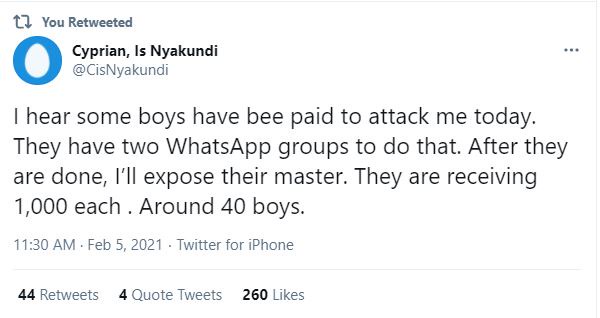 He continued to say in another tweet in the thread that he has the details of the whatsApp groups too and that the boys should continue doing what they have been paid to do and not lose money.
'' I have the details of the WhatsApp groups too. But the boys can go on, people like me exist to create employment to such people. Musiwache pesa!''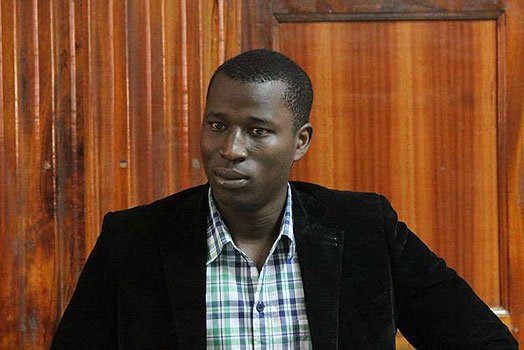 The popular and controversial blogger and "Boychild President & defender" as he is most referred to online had initially threatened to expose the person sponsoring the toll on twitter.
The troll is happening under #ExtortionistCNyakundi all kinds of accusations and allegations against Cyprian Nyakundi can be seen. Looking at some of the tweets under the hashtag: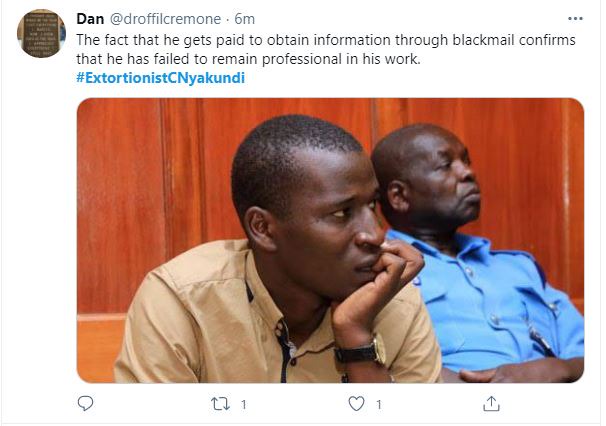 @droffilcremone states that ''The fact that he gets paid to obtain information through blackmail confirms that he has failed to remain professional in his work.''
@jokopye stated that ''He used to be a role model but he used his Influence to destroy other people's lives. #ExtortionistCNyakundi''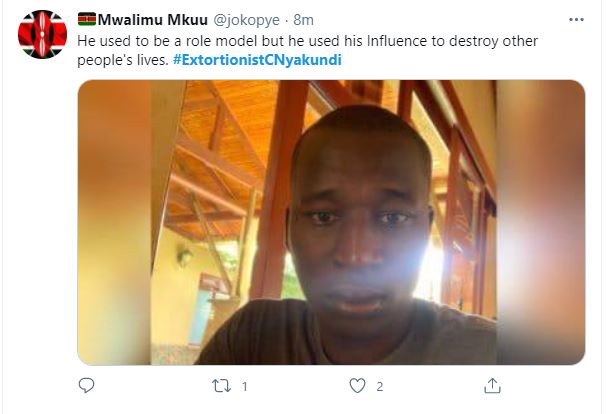 @monicah_2 stated that Cyprian Nyakundi is using extortion as a way of earning Money. This is illegal and unconstitutional. #ExtortionistCNyakundi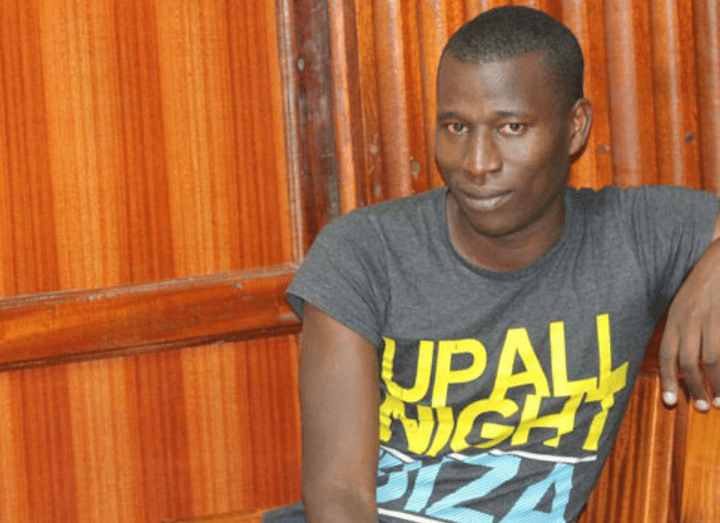 Cyprian Nyakundi rose to fame in 2013 after launching a news website called cnyakundi.com which he still runs up to date. The website tends to focus on matters corruption, corporate fraud and breaking news. He has also been arrested severally and sued over the contents of his website until even losing his verified twitter page with over half a million followers.
What do you think about the story. Is it ok to be paid to troll someone online? And should he (Cyprian Nyakundi) go ahead and expose the person behind financing the troll as he had promised in his tweet? Leave us a comment below.
To Know more about the writer of the article here: Click Elee Global
Content created and supplied by: Elee_Global (via Opera News )